London Vacation Apartments for Rent, Short Term Rentals
Special Sale Alert!
Special last-minute discounts October - December 2014! Enjoy a last minute discount for selected apartments during available dates. Availability is extremely limited so email our Reservations Team for further details.
SALE! 25% off all stays of 7 nights or more! Limited availability on first come/first served basis. Email us or call today.
Studios at our London Vacation Apartments
1 Bedroom London Vacation Apartments
2 Bedroom London Vacation Apartments
3 to 4 Bedroom London Apartment Rentals
Serviced London Apartments for Rent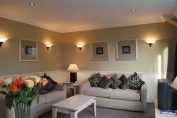 We have searched for the best serviced apartment rentals throughout London and are delighted to present the following beautiful options for your stay. If one of our individual apartments is not available for your dates, we are pleased to offer a select group of beautiful apartments in the best locations in London! We have personally visited and inspected each serviced offering and recommend them without hesitation. We work closely together and sometimes benefit from special discounts. Click here to view the apartment selections.
Please email us with your dates and we'll get back to you asap!
Other Vacation Apartments