Getting Around London
With an intricate network of Underground lines, those classic red buses zipping along the streets and ferries up and down the Thames, London is an easy city to navigate. Transport for London (TFL) is your one stop shop for all travel around London. Find a journey planner on their website to help you plot your route and choose which type of transport you'd like to use.
For tube, bus and rail journeys within the city we recommend you purchase an Oyster card, available online or at any rail or tube ticket office. Pay a small deposit, choose the amount you want to put on your card and then simply touch in and touch out as you travel around London. When you leave, return the card to a ticket office for your deposit or save the card for your next London trip. Not only does the oyster mean you get the best rates for your journey, but you'll also get to look like a Londoner!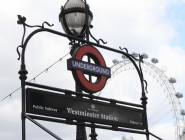 The Tube (London Underground Train / Subway)
The tube is the quickest way to travel around London, and you'll find that most places you want to go will have a tube stop close by. Plan your route here. Once at a tube station, you can pick up a free pocket-sized map to carry with you on your travels. Generally, most sights are in Zone 1, but if you're arriving at Heathrow you'll be travelling in from Zone 6. Oyster cards are valid for all zones and automatically calculate the cheapest rate for your journey.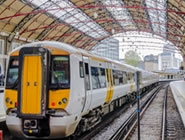 Train
If you're planning a daytrip or two, or simply fancy the complete London transport experience, you'll need to look at National Rail and then follow the link to make payment for your ticket via one of the train providers. It does cost extra to buy tickets on the day, so if you know when you want to travel we recommend you buy in advance.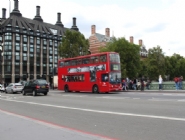 Buses
Red, iconic, makes you want to talk in a Cockney accent and with views out over London from the upper level, the bus is a great way to travel. You can check your route at TFL and you can buy and top up your oyster card for the bus at tube stops and many newsagents. You can no longer buy tickets on London buses with cash, so yet another reason to get that Oyster card when you arrive in London.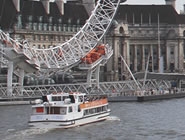 Boat
London is a city built around a river, so a boat is definitely the transport to choose for the best views. Speed under bridges and down the Thames to see sights such as The Tower of London, the London Eye, the Houses of Parliament and much, much more from the riverside. Click here to view Thames boat tours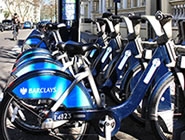 Bike
Affectionately known as the Boris Bike, these blue rental bikes are now available for hire across the city. Bring your debit or credit card along, simply touch the screen at one of the many docking stations and follow the instructions on how to hire. You can borrow up to 4 bikes per card and provided you use the bike only for short distances, it's a very cost effective way to get around.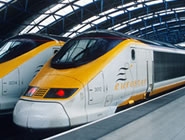 Eurostar
If you're planning a daytrip to Paris or perhaps heading to one of our Paris vacation rental apartments, head to Eurostar to purchase your tickets and to see a list of other destinations to plan your adventure onward into mainland Europe.