Practical Information for London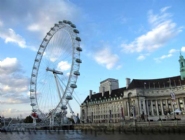 Weather
Always pack an umbrella, no matter what time of year. Weather moves through London very quickly, and you just never know when you will be hit by a surprise storm. The following table gives annual averages which may help in planning what to bring. Click to see Today's Weather and Forecast
Month

Average High
(F / C)

Average Low
(F / C)

Rainfall
(mm)


January

45 / 7

36 / 2

61

February

46 / 8

36 / 2

36

March

50 / 10

40 / 4

50

April

55 / 13

42 / 6

17

May

63 / 17

49 / 9

45

June

68 / 20

54 / 12

46

July

72 / 22

58 / 14

46

August

72 / 22

55 / 13

44

September

66 / 19

52 / 11

43

October

59 / 15

48 / 9

73

November

50 / 10

41 / 5

45

December

46 / 8

38 / 3

59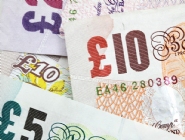 Currency & Exchange Rates
The national currency of London is the British Pound (£). One Pound is divided into 100 pence and there are four notes in circulation; they come in denominations of £5, £10, £20 and £50.
The eight coins in circulation are in denominations of £1 and £2, then one, two, five, 10, 20 and 50 pence.
To find the current exchange rate for the pound, visit www.xe.com.