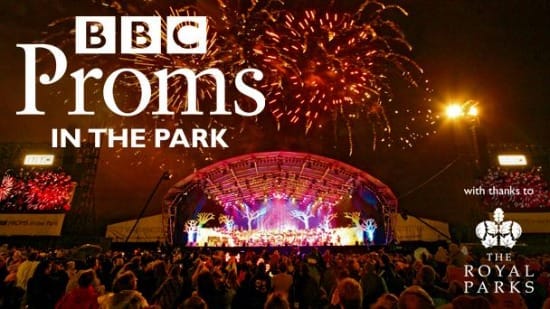 If your travels will bring you to London this September, here's an event you'll want to mark on your calendar. The BBC Proms in the Park concert is set for Saturday, September 8th, 2012 and features a line-up you won't want to miss! This special concert takes place in Hyde Park to mark the Last Night of the Proms celebrations, and this year the stage will be graced by pop superstar Kylie Minogue, the outstanding (and unbelievably handsome!) operatic pop group Il Divo, world-renowned English tenor Alfie Boe as well as the popular BBC Concert Orchestra. At only £35 pounds per ticket, it's a fabulous price to see such a line-up of performers.
The evening event is great fun! Pack a picnic to enjoy with your family and friends, or order a pre-prepared hamper to pick up when you arrive. Before the headliners take stage, the early evening entertainment will keep the atmosphere festive and will feature the BBC Big Band, Björn Again, The Chicago Blues Brothers, The Gypsy Queens, the cast of Let It Be, the Royal Choral Society and the BBC Concert Orchestra.
Join in the fun at the 17th annual BBC Concert in the Park in London's Hyde Park!