If you happened to stroll through Kensington Gardens last week near the Albert Memorial, you may have spotted a crowd slightly more fashionable than the usual joggers or locals out with the dog for a walk. You might even had noticed a larger than usual gathering of handsome men with finely chiseled features. Oh, yeah, and there was that big glass tent, too.
Last week Burberry presented their Prorsum Menswear Autumn/Winter 2014 show in Kensington Gardens in a beautiful setting that put the gardens as the backdrop to the show. Enjoy the full show and look at the designs in the video above. A Painterly Journey was the theme of the show, which drew on Britain's lovely decorative arts traditions for inspiration. You'll spot hand-painted floral designs along with abstract patterns on the lush scarfs, unique and large bags and outerwear. And, yes, that sweater you see does have St. Paul's Cathedral on the front. Now that's what we call a chic souvenir!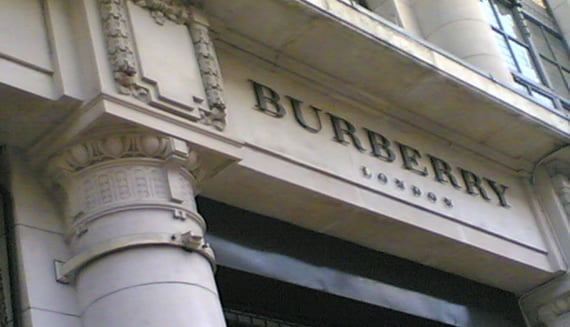 The colours are deliciously rich with deep autumn hues like burgundy and hunter green. I can already imagine seeing these colors and styles on the streets of London later this year! Even if fashion isn't your thing, you may like the music from the show. I especially enjoyed the cover of "Lilac Wine" by British singer Clare Maguire that was recorded just for this Burberry fashion show.
Besides the fashion world, the show brought in some big names from the music world, including James Righton from the Klaxons (also know as Keira Knightley's lucky husband!), singer Paloma Faith, rapper Tinie Tempah, and Burberry model Suki Waterhouse. Whether for the star spotting or for taking a look at the styles to pack for your trip to London next autumn and winter, we hope you enjoy the Burberry show!