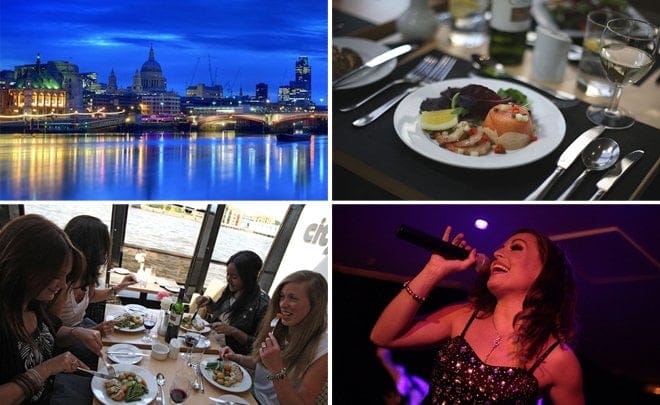 When it comes to fine dining with a scenic ambiance in London, there's no better venue in the city than a dinner cruise along the Thames. After all, there are a world of iconic sites in London that are situated right along the Thames, and the best way to see them is from the water. Imagine dining with the Tower of London, Parliament and Big Ben, St. Paul's Cathedral, Shakespeare's Globe, Tate Britain and the towering London Eye gliding past!
With lots of options for all tastes and appetites, City Cruises offers an incredible collection of Thames cruises that combine sightseeing and gourmet dining into a simply delicious experience. Many guests tell us that it is a London holiday highlight!
Each distinctive cruise has its own style and artfully prepared multi-course menu. Afternoon tea and lunch patrons will enjoy an assortment of lighter fare while admiring the busy daytime landscape of London. In the evening, River Lights patrons can take in live music and canapés with a glass of champagne in hand.
The showstopper of Thames River cruises is definitely the Showboat Cruise, which is heralded as the best dinner cruise in London. On the Showboat cruise, you will be treated to a decadently long evening of food, drinks, dancing and spectacular entertainment as the world of London after-dark breezes by. Your party will be amazed at the neon light display of the London Eye, the stunning landmarks that shimmer along the riverbanks and the beauty of the Thames waterfront. (Naturally, you'll want to be sure and take a few breaks from the dance floor to enjoy the views!)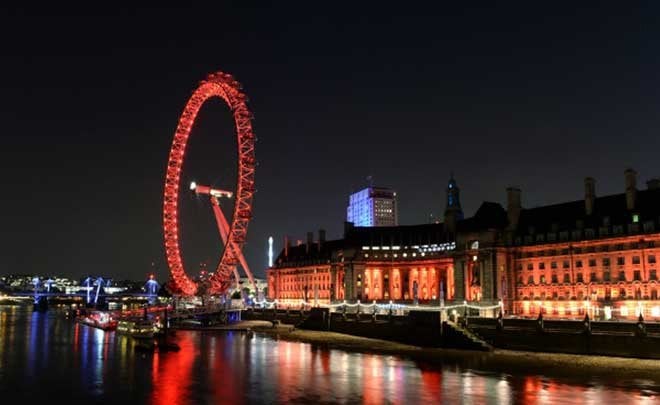 We simply can't envision a more romantic, entertaining or incredible dining and dancing venue to take in the entirety of London. Want to learn more? Find out more about the Thames City Cruises and book online here!