Luxury London based chocolatier Rococo Chocolates have been selling their delicious and inventive chocolates to an ever loyal following since 1983. Rococo was founded by Chantal Coady, and it was her passion for quality chocolate that led her to open her first store on the Kings Road in the heart of fashionable Chelsea. As well as the original store in Chelsea, which is still there to this day, other London locations include Belgravia and Marylebone. You won't want to miss a stop at Rococo during your shopping expeditions!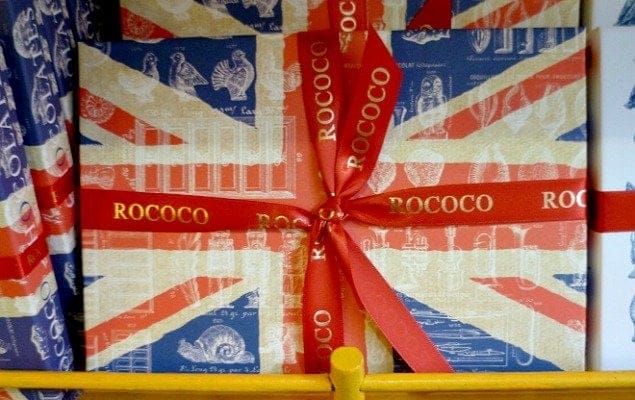 Their beautifully designed packaging is one of the real selling points, which makes them the ideal choice for that perfect gift for friends and family. With such an extensive line of chocolates, it might be tricky to pick just one, but my personal favorite has to be the organic milk chocolate sea salt wafers. The sea salt perfectly complements the smooth creamy milk chocolate, making these wafer thin chocolate treats so highly addictive! Rococo also stands out for us for their range of dietary chocolates, so if you are looking to cut down on sugar but still crave that perfect chocolate treat, they have a selection of bars with a low sugar content.
Also, if you fancy creating some homemade treats at your vacation apartment, you'll be pleased to know that Rococo also supply cooking ingredients, including chocolate coated popping candy, cocoa powder and freeze-dried raspberry pieces. A homemade cake baked with the finest ingredients is sure to be a hit with friends and family.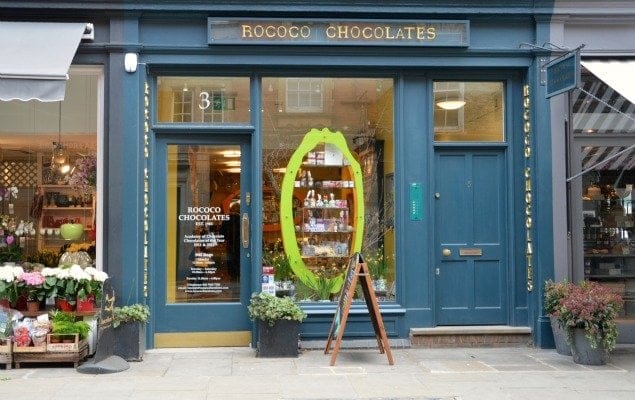 Whether you are looking for an artisan chocolate bar for that perfect treat while out and about in London, or an assorted box of some of the finest, handmade chocolates – Rococo is a one-stop shop for the most delectable chocolate treats!
To find out more details on Rococo and the various store locations throughout London, click here.
(Image Credits: All photos by Author)