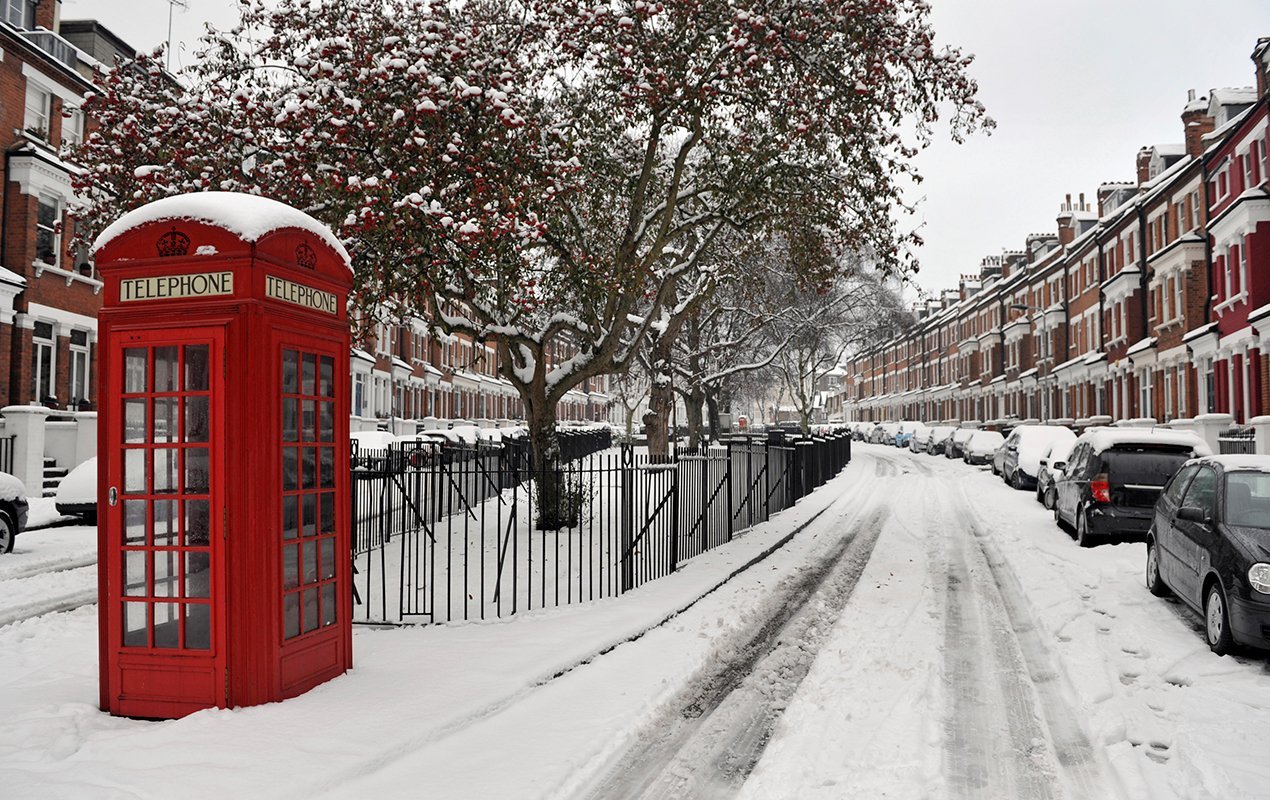 Need a refreshing and unforgettable cure for the winter blues? Then we have the sale for you!
For a limited time only, London Perfect is offering 10-15% off select accommodations in our special, Ooh La La Sale! From January 2 through March 3 when guests stay 5 nights or more in the enchanting city of London.
These steep savings are in addition to the current economy, where the US dollar is the strongest it has been in years. As a result, winter travelers will enjoy a glamorous and luxurious getaway, all while having plenty of extra funds to experience a decadent array of activities, and ensure the vacation of a lifetime.
Wintertime in London is one of the best kept secrets for travelers, as the city has a host of incredible events that coincide with the cooler weather. Many of the city's top boutiques and shops offer incredible winter sales, where fashionistas can pick up a treasure trove of one-of-a-kind goodies at a bargain, and a wealth of city-wide celebrations are sprinkled throughout the months of January and February.
Plan a trip to coincide with the incredible annual boat show – the splashiest show in Europe – or enjoy a global experience at the Russian Winter Festival, which attracts nearly 75,000 celebrants every year. In addition, late January visitors can celebrate the New Year all over again with the incredible Chinese New Year Festival – an annual extravaganza that features live music, busy street markets, and tons of dragons and firecrackers.
Couples can also plan a romantic Valentine's Day getaway, complete with enchanting strolls along the River Thames, decadent meals at some of the city's most coveted restaurants, or incredible tours that highlight the city's top attractions.
Not sure where to start? Our stellar London Perfect travel team is well versed on all the top happenings in the city, and can help with all aspects of your vacation planning – from acquiring reservations at the city's most sought-after restaurants, to planning full day tours of the romantic countryside. Whether your ideal London vacation revolves around shopping, dining, history, or pure romance, we can help you plot out the vacation of your dreams.
While the wintertime beauty of London lasts all season, January and February weeks are already booking fast at London Perfect.
Contact our friendly reservations team, and let them help you plan a trip of a lifetime at a fraction of the price. Whether you want to get a jump start on your New Year's Resolution to travel more, or surprise a loved one with a Christmas present they will never forget, it's the perfect time to plan a wintertime escape while still having plenty of traveling funds left over to see the city in style.
Want to extend your adventure? We're offering 15-20% savings in Paris!
Our sister company Paris Perfect is also running their Ooh La La Sale and offering 15-20% off a collection of top accommodations for 5 nights or longer with stays between January 2nd and March 3rd. Plan a Valentine's Day vacation that you and your loved one will never forget, or take advantage of the decadent wintertime sales in the world's most fashionable city. Regardless of how you want to enjoy your winter escape, the City of Light is a beacon for travelers of all tastes.