In the heart of Chelsea, the delightful Duke of York Square is host to the weekly Fine Food Market which takes place every Saturday, between 10am-4pm. This famous square, which also happens to be right next to the world-famous Saatchi Gallery, comes alive with the sights and smells of a traditional open-air market. You will discover a fabulous array of vendors and fine food artisans, offering everything from the classic fish and chips, fine cheeses, fish, game and even freshly, shucked oysters! This market is a true gem and one of the best ways to enjoy London's exciting culinary scene.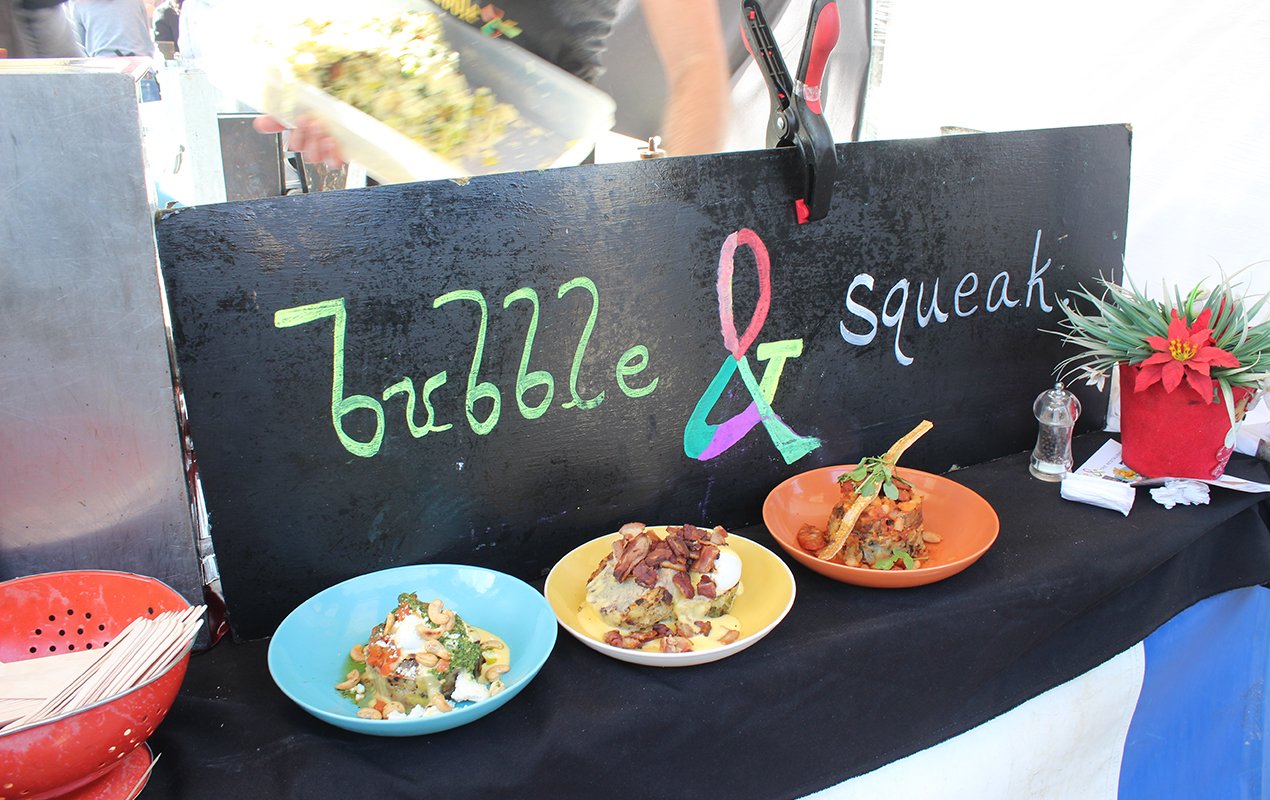 London's food scene is continually thriving and this particular market has become a staple for visitors and locals alike. This unique food experience is curated by Partridges, one of the most famous food stores and one of the few family-owned stores left in London. Partridges also happens to be located within the square, and is a must-visit for those essential pantry staples, as well as the best preserves, tea and coffee.
The most exciting aspect of the market however is the delicious fresh food being served. Take a stroll around the market before you begin to soak up the atmosphere and you'll see what your fellow food aficionados are eating! We highly recommend the home-made empanadas which are freshly cooked, with a light, flaky pastry. You also have a choice fillings, including chicken and beef, as well as a vegetarian option.
You'll also notice a long queue for Fins and Trotters, who produce some of the best fish and chips in the city. This popular vendor has become a much-loved favorite at the market. It's a bit of a wait but we promise it's worth it. We recommend opting for the mini-version of the fish and chips, which is just enough for one person or great to share if you want to make room for the other delicious finds around the market. We think this classic fish and chips is one of the best we've tried, with the lightest, crispest batter and soft, flaky fish. Also, the chips are incredibly moreish so we don't think there's likely to be any leftovers!
After enjoying some of the best savory eats in the city, you need to save a little room for some of the delicious, sweet confectionery and baked goods. We are always impressed by the incredible choice of freshly-baked cakes, doughnuts, as well as the creamy cannolis. It's always nice to pick up a slice of cake and take it back to your apartment for a late afternoon treat and a well-deserved cup of tea. The difficult part is what to choose!
If you're currently planning your upcoming weekend, we highly recommend this market for a Saturday excursion. It's the perfect way to try some of the most flavorful street food, as well as picking up some tasty items for the weekend.
Fine Food Market – Open every Saturday between 10am-4pm
Duke of York Square
19 Duke of York Square
King's Road
London
SW3 4LY