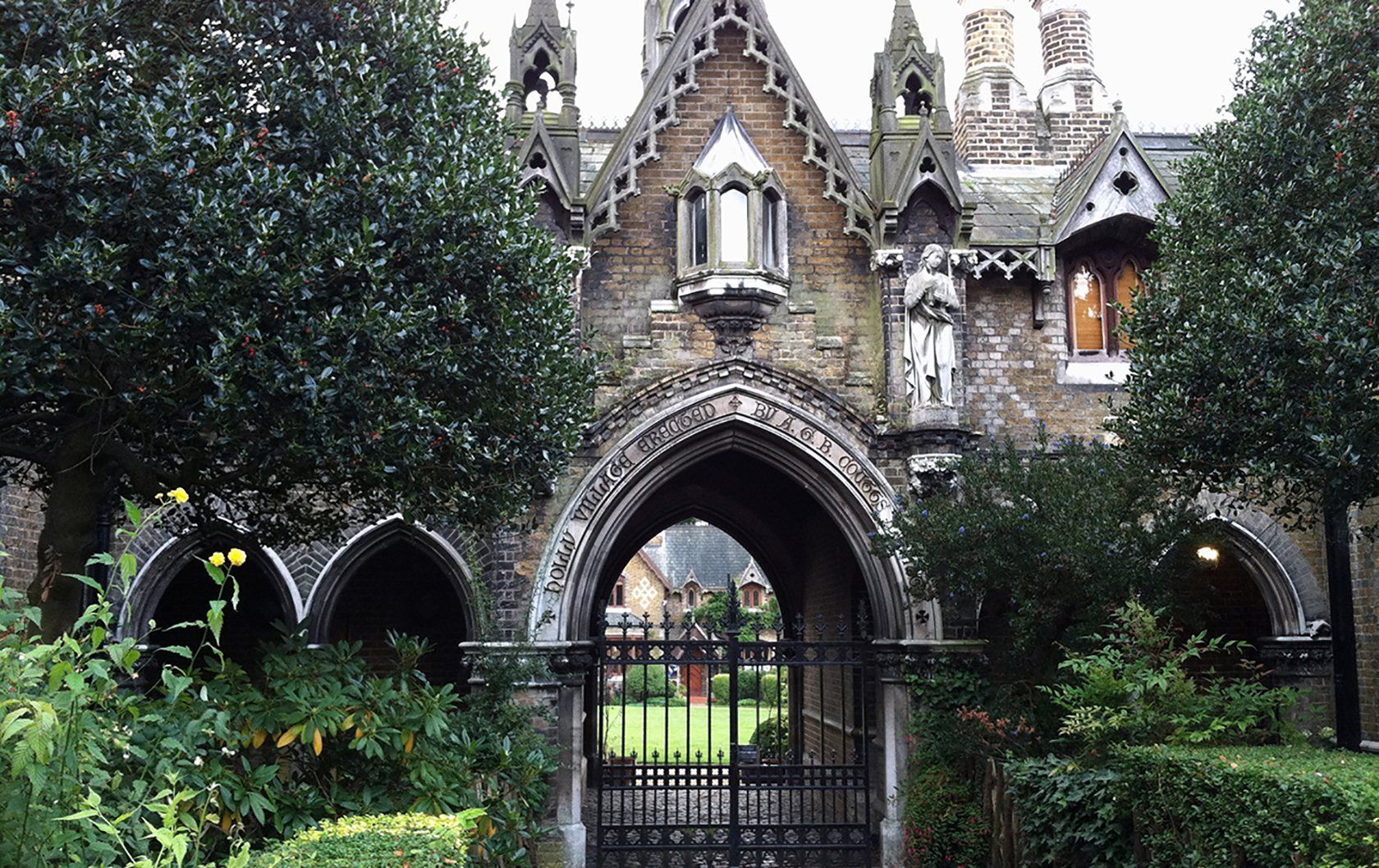 Hampstead's neighbor to the east, with abundant greenery in every direction, is the must-visit area of Highgate. There's a delightful Georgian-village feel that's miraculously intact despite its relative proximity to the city. Highgate was a village until the late Victorian period, so named because of its hilltop position (it's one of the highest spots in London).
London Perfect Guide to Highgate
A wide range of noteworthy figures have lived and worked here since then. This includes Charles Dickens, Samuel Coleridge (who came to rid himself of his laudanum addiction), TS Eliot, Sir John Betjeman, Rod Stewart and Peter Sellers. But what does Highgate have to offer the casual visitor? Here's our guide to Highgate, one of the prettiest areas in all of London.
Take a Stroll along Highgate High Street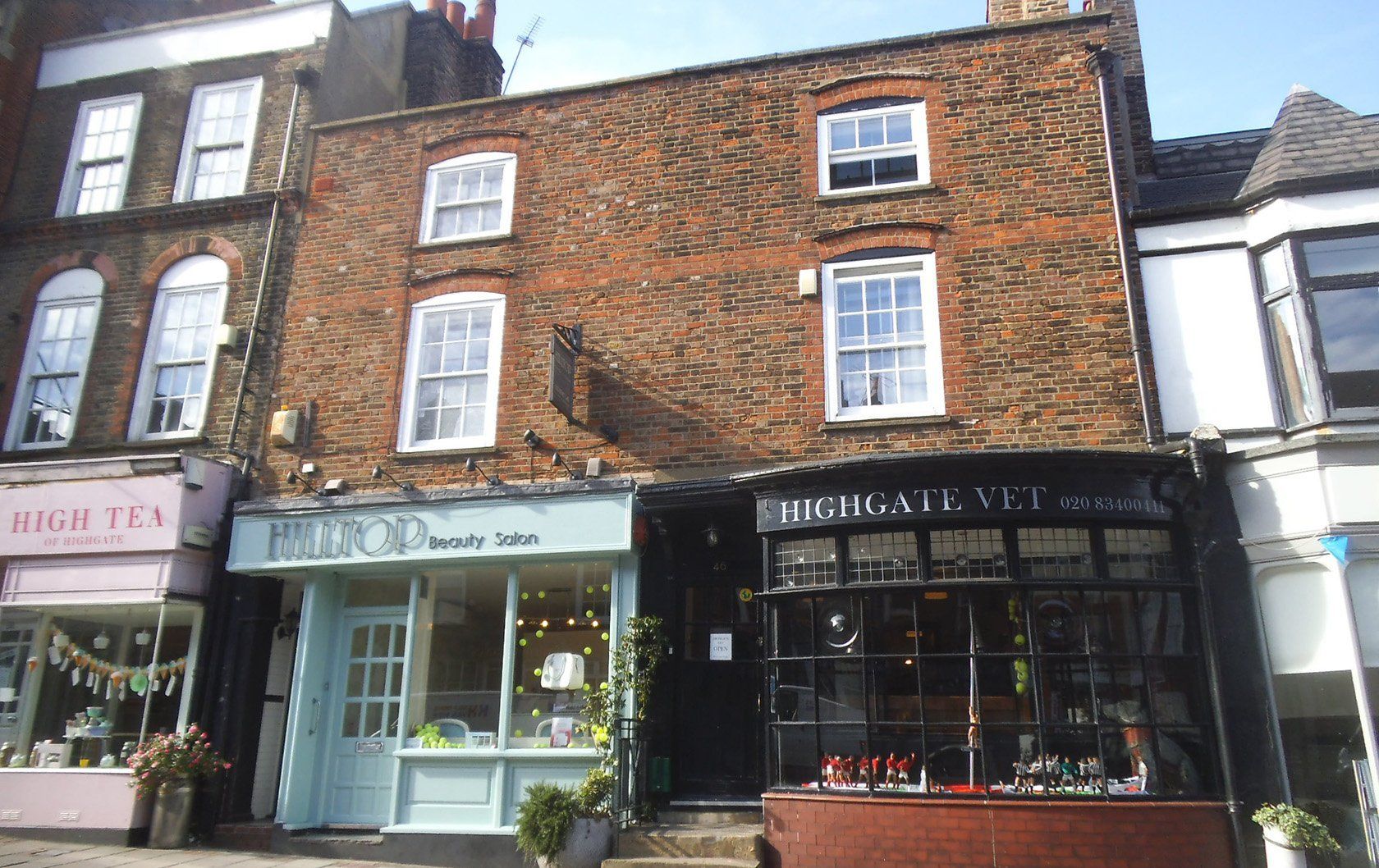 Photo credit: David Howard
Part of Highgate's charm is its relative seclusion from its surrounding areas: even the tube station (Zone 3, on the Northern Line) is a 10-minute walk from the village proper. Don't let that put you off though. From the station, you need to cross the road opposite and turn right. Cross Archway Road and continue up the hill along Jackson's Lane. Turn left at the top onto Southwood Lane – it will bring you to the top of the high street after five minutes.
Here you will find a smattering of cafes and shops to peruse at your leisure. Though coffee chains like Costa and Cafe Nero have a found a foothold, you can always try the wonderfully cosy, High Tea of Highgate.
Visit the Traditional Pubs
Photo credit: Ewan Munro
Highgate is home to some of the very best pubs in London, where you can sample classic British fare such as fish and chips, as well as enjoying a traditional ale. For a high-quality gastropub experience, look no further than The Flask on Highgate West Hill which is tastefully decorated, and serves hearty pub food. The GateHouse – at the top of the high street – is a timbered affair which stands on the site of the old toll gate. A quirky detail is that it even includes a working theater. The Angel Inn, is a modestly sized, but smartly appointed place with a variety of ales.
Slightly further afield (take the 210 bus towards Brent Cross), The Spaniards Inn on Hampstead Lane, is a former haunt of Charles Dickens and legendary highwayman Dick Turpin. It's as close to an idyllic country pub as you're likely to find in London. Get snug with a tipple by the fireside in the winter.
Visit Highgate Cemetary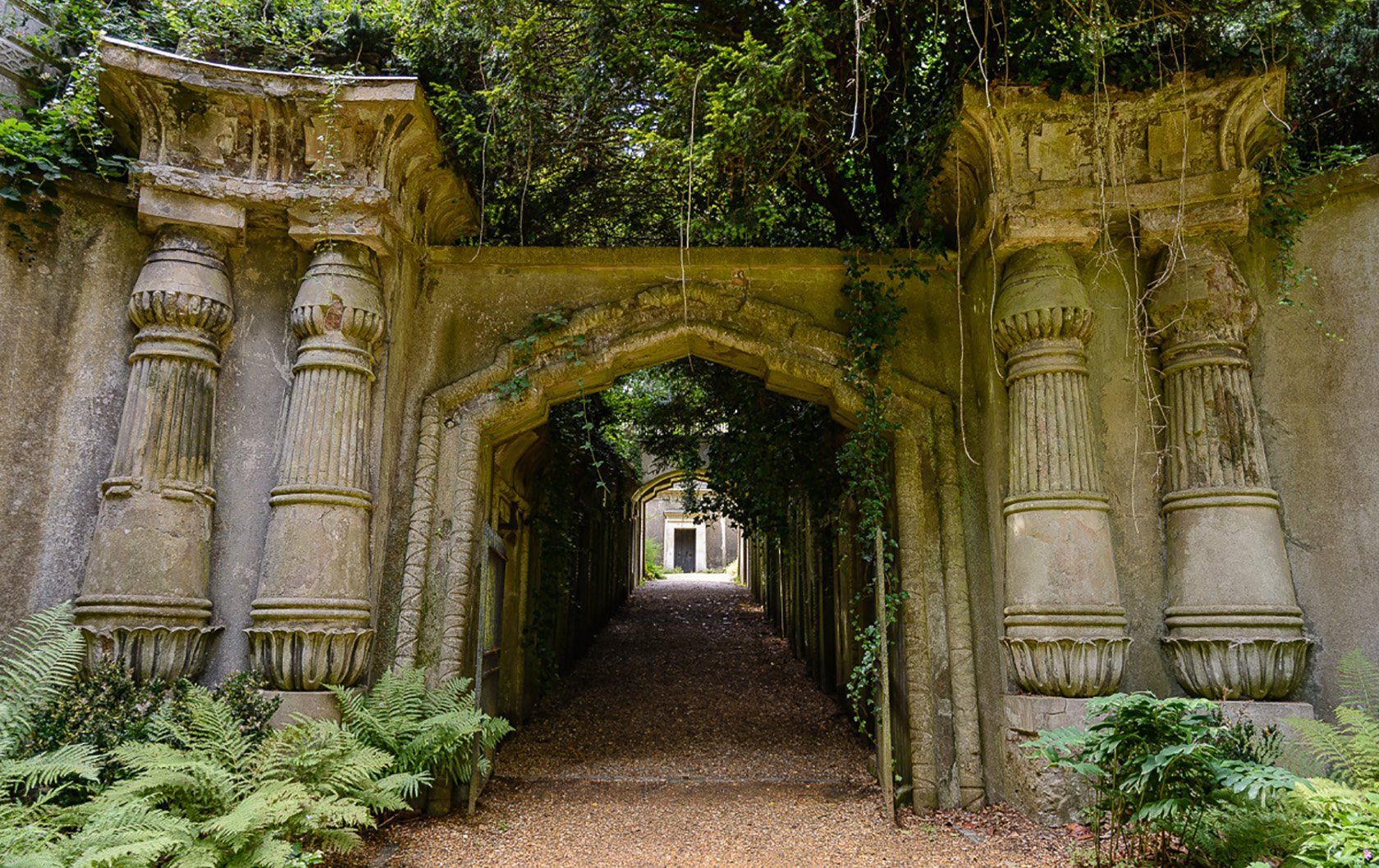 Photo credit: Roy Reed
Opened in 1839, Highgate Cemetery, is the last resting place of many noteworthy figures. This includes Karl Marx, Middlemarch author George Eliot, scientist Michael Faraday, Douglas Adams and Christina Rosetti. It's divided into two parts, the east and west cemeteries. It is also a nature reserve notable for its extraordinary Gothic atmosphere, with its proliferation of Victorian tombs and steep hillside paths. Guided tours of the West cemetery — where Michael Faraday and members of Charles Dickens' family were buried — is by appointment only and costs £12 per adult. Entry to the East Cemetery is £4.
Explore the Parks
Photo credit: Jon Choo
A guide to Highgate is incomplete without mentioning the parks. This area is blessed with a number of picturesque, green open spaces. Waterlow Park, bordering the East Cemetery, has some fine gardens and popular tennis courts. Highgate Wood – and the neighboring Queen's Wood – are some of the last surviving fragments of the ancient Forest of Middlesex. They retain a remarkably wild feel.
Further to the west are the unspoilt expanses of Hampstead Heath. At the heath's northernmost edge, and on the 210 bus route from Highgate towards Brent Cross is Kenwood House. The former stately home (now open to the public) contains artworks by Rembrandt, Vermeer, JMW Turner and Thomas Gainsborough, among others.
Take the Parkland Walk to Finsbury Park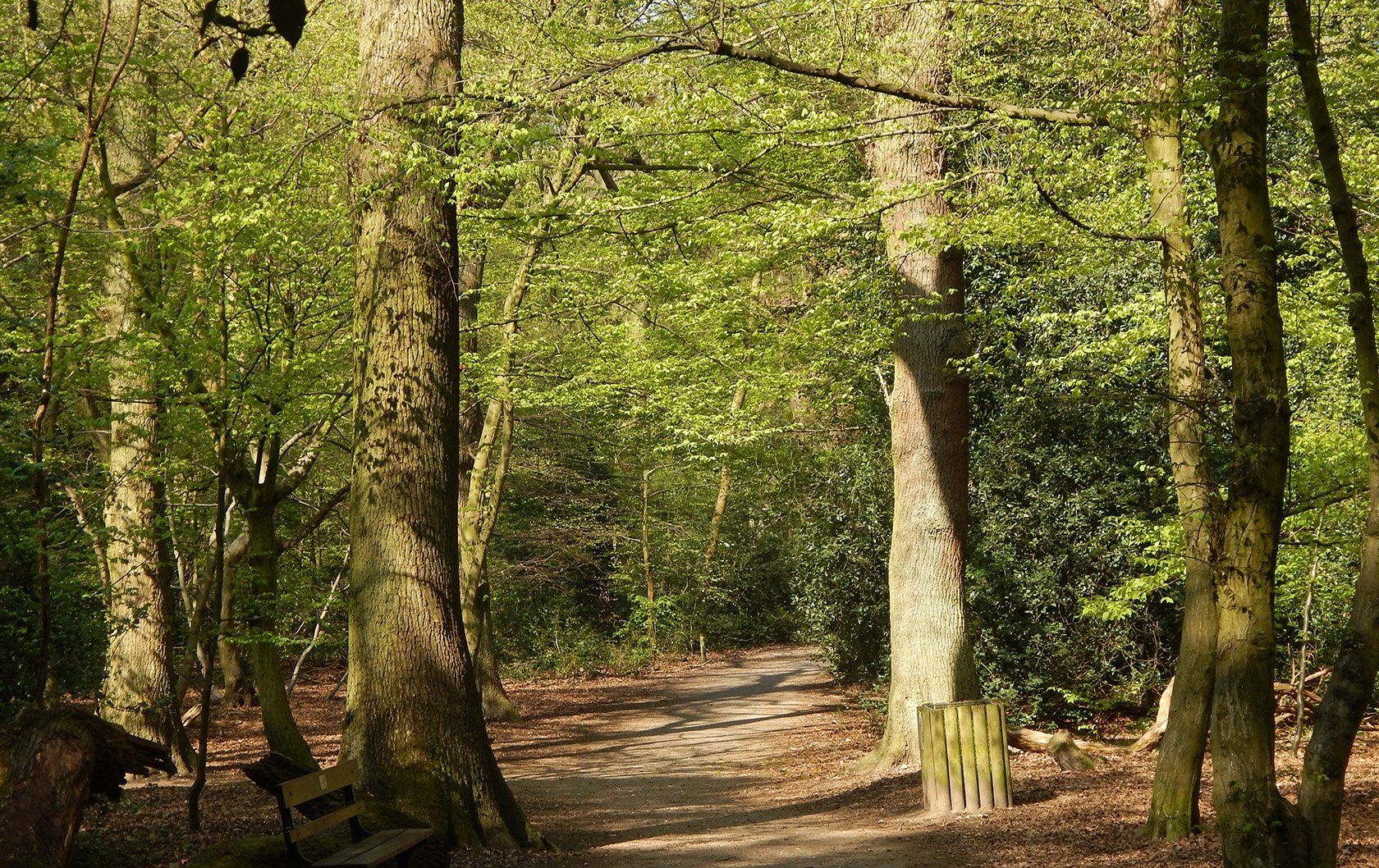 Photo credit: Londrez Avanzado
Even locals might look puzzled if you ask them about the Parkland Walk: a route taking in over four miles, on a tree-lined walkway. The truth is, it has remained a remarkably well-kept secret since opening in 1984.
The track carves a straight line through the hilly terrain from Highgate tube to Finsbury Park. En route, there's a chance to take in Crouch End's bohemian enclave. The path is an ambitious feat of green space engineering, reclaimed from a stretch of railway line, disused since 1970.
It's also an idyllic walk, with a path flanked by rows of oaks, hawthorns, cherry and apple trees. Bats, butterflies and even small deer have been known to make homes here. Visit the official website for more details on how to navigate it, but the path can be accessed from Holmesdale Road, less than two minutes from Highgate tube.
For your next stay in London, our friendly reservations team are on hand to help you select one of our stunning family vacation rentals in one of London's unique neighborhoods. We can also help with shopping, itineraries, tours, dining reservations, and customized private experiences. Email us today for more information.
Featured Photo: Elizabeth Bourne