We know how fabulous our London residences are – do you? We were delighted after a recent Forbes article was published on Forbes.com about London Perfect, "How to Design The Perfect Property in London." Written by London-based travel columnist Bridget Arsenault, who stayed at our gorgeous Danebury home, it features an insightful Q&A with our chief designer Jo Cicero.
Our luxurious rental homes are located in the best parts of London and are very carefully selected – not every apartment makes the grade. On London Perfect, travelers can browse our beautiful rentals, check our current deals and all our other bespoke services. There's a reason we are called Vacation Perfect: from personalized itineraries or tours, unique lifestyle experiences or our fabulous concierge services (we can book you in at the hottest restaurants) – we know that it's the little touches that can make a vacation memorable. Let us do the work for you!
Bridget is the former Associate Editor of Vanity Fair London and London Correspondent for vanityfair.com having previously worked on publications such as Vogue UK and Travel + Leisure. She interviews our talented long-time interior decorator Jo, to help shed some light on how we make our apartments so special and our stays so personalized. The article also mentions some of our other stylish homes including Victoria and Middleton.
On the types of projects she has worked on, Jo says, "I have worked on a range of properties for London Perfect, from characterful Victorian mews houses, small studio flats, Art Deco apartments and even purpose-built properties. With regards to mews houses, these are always great to work on, as the properties naturally have a charm to them. My job, however, is to enhance this and give individual personality for each of them, so that no house is quite the same."
Jo also talks about how she transforms our London properties and her influences – adding charm, style, and elegance to each individual apartment: "I like spaces that carry certain challenges, such as the entrance to the Danebury. The entrance also serves as a dining area and is directly linked to the kitchen and staircase to the upper floors. The challenge was to create a welcoming entrance, as well as a relaxed dining area that also linked directly to the existing kitchen design. The wood on the dining area table links with the wooden shelf in the kitchen and the chairs bring a welcoming hue to the space, which works well as an entrance and also a sophisticated dining area. The client also requested a TV for this area, which I was concerned would upset the balance, especially with the mixed purpose space. I, therefore, suggested a mirrored TV, which enlarges the space and also cleverly conceals the TV."
It's hard to pick a favorite home from our vast handpicked collection but everybody has a preference, be it a home with a contemporary design or an outdoor terrace, a historical mews house on a quaint street or a place located in a desirable neighborhood such as Kensington.  Jo also chats about her personal favorites: "I really like the top floor snug and terrace in Middleton. The snug offers a quiet retreat to either relax, read a book or work at the desk, whilst looking out at the private outdoor retreat away from any onlookers. Despite being literally a stone's throw from the busy bustling South Kensington museums, we've managed to make it feel as if you're in a quiet rural village somewhere."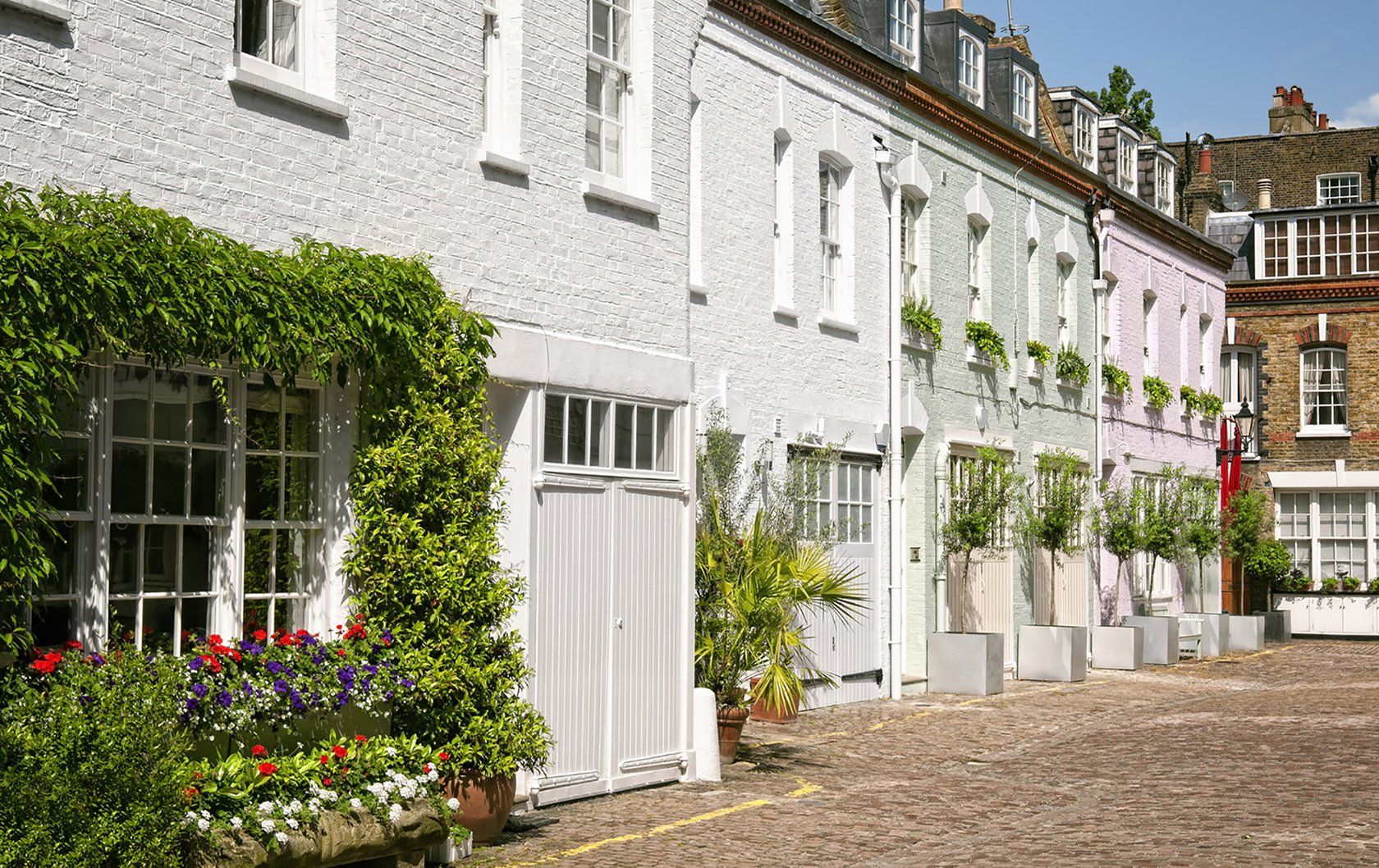 Her final thoughts on London Perfect? Jo says of our brand, "The consistent London Perfect feature is that all their properties offer a warm embrace with a home from home feeling. With the addition of little surprises and details that one may not have thought of." Exactly Jo.
So what are you waiting for? Book with us for your next vacation to see what all the fuss is about!