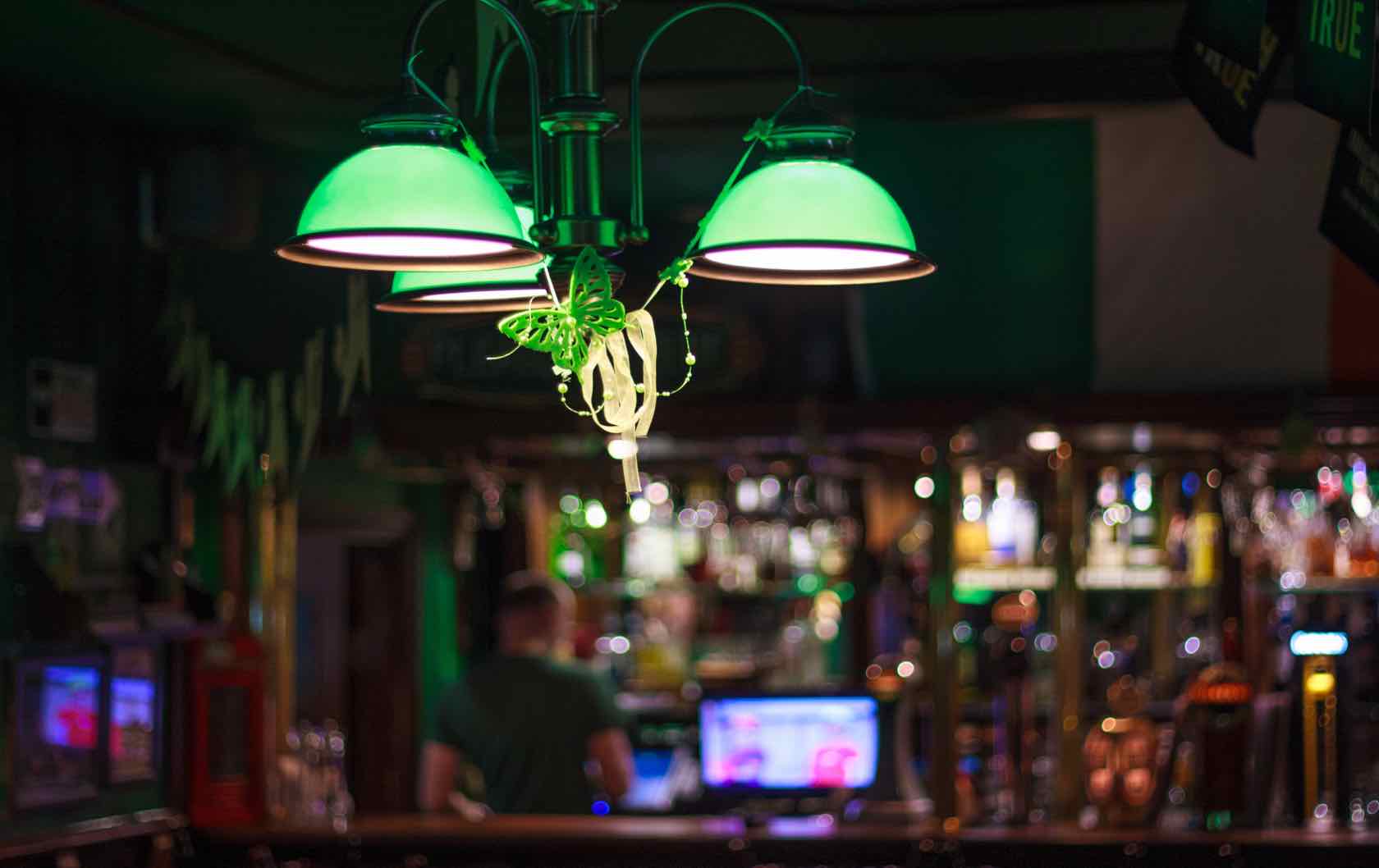 The city of London is home to a massive Irish community, so you can be sure that St. Paddy's Day is on the radar of many Londoners as a day—or whole weekend—of revelry. From the epic parades to the pints of Guinness or a little something more special, consider this your go-to guide to observing St. Patrick's Day in London. Here's how to get in on the good times.
St. Patrick's Day in London
Watch the Parade
Every year, Londoners and tourists alike come out to celebrate all things Irish during London's St. Patrick's Day Festival weekend. The festivities take place on the Saturday and Sunday nearest to St. Patrick's Day and include a parade and festival showcasing Irish culture, food, music and the arts. The main event is the St. Patrick's Day Parade, which sets off at noon from Piccadilly and enters Trafalgar Square. Come out to watch decorative floats, boisterous marching bands and the zippy Irish dancing. Best of all—it's completely free! For easy access to Piccadilly, stay at the stylish Lennox apartment in Knightsbridge. It's just one stop away from Piccadilly Square on the Piccadilly tube line.
Get Down To Some Irish Tunes
To properly celebrate St. Patrick's Day in London you need music. Whether it's traditional or modern, there are plenty of places to get in on the craic (fun). Try the legendary Dublin Castle in Camden, which is known for its live indie bands and energetic atmosphere. Also, there is Howl at the Moon in Hoxton, which has traditional Irish music on Saturdays and Sundays.
Try A Taste Of Ireland
If you think Irish food boils down to bland potatoes and under-seasoned corned beef, you couldn't be more wrong. London is home to several modern Irish restaurants that serve the best the country has to offer. You'll find exquisite dairy; free-range meats; and seasonal, local produce. Try celebrating St. Patrick's Day in London by heading to Roe in Brixton for chic dishes of seasonal, sustainable and Irish-sourced seafood crafted by young Irish chefs. There's also Homeboy in Islington, which dishes out modern Irish comfort food like 'Da's Irish stew' and 'Ma's brown bread.'
Of course, you could always try cooking up an Irish classic in your own London Perfect apartment's gourmet kitchen. And you can pick up some incredible Irish cheeses at Paxton & Whitfield, which is actually one of our favorite places to shop for foodie souvenirs.
Sip Something Special
Just as Irish food is more than just potatoes, there's more to Irish booze than pints of Guinness. (Though yes, they do feature heavily.) For something different, try heading to The Sun Tavern in Bethnal Green. They have one of the largest collections of poitín, a moonshine-style, white Irish whiskey, which can be enjoyed on its own or in a cocktail. The Sun Tavern also hosts poitín tasting nights, starting from £25.
Taking this all into account, of course, there's no better time to have a pint of Guinness than on St. Patrick's Day in London. For the best of the black stuff, head to Mc & Sons in Southwark, which bills itself as a traditional Irish boozer. (Though the fact that they serve Thai street food gives them a pleasantly modern twist.) They have a fab selection of ales, lagers and beers, which are constantly changing. But of course, you can't go wrong by ordering a nice cold Guinness.
Sláinte! (That means cheers in Irish Gaelic.)
Take A Walk Through History
What better time than St. Patrick's Day to learn a bit about London's Irish history? Stop by Soho Square to check out London's St. Patrick's Church, which is considered to be the first Irish Roman Catholic church in Britain. Inside, you'll find a memorial to the Irish Franciscan Capuchin Priest, Reverend Arthur O'Leary who died 1802. A wreath of shamrocks surrounds his statue.
If you want more Irish London history, stop by one of London's many lovely bookshops and pick up a copy of Rebuilding London: Irish Migrants In Post-War Britain by Miki Garcia or the uplifting memoir, Me And Mine: A warm-hearted memoir of a London Irish Family by Anna May Mangan.
Ready to celebrate St. Patrick's Day in London this year? Get in touch with the team at London Perfect today. We can help you find the perfect home-away-from-home for your next trip to London.