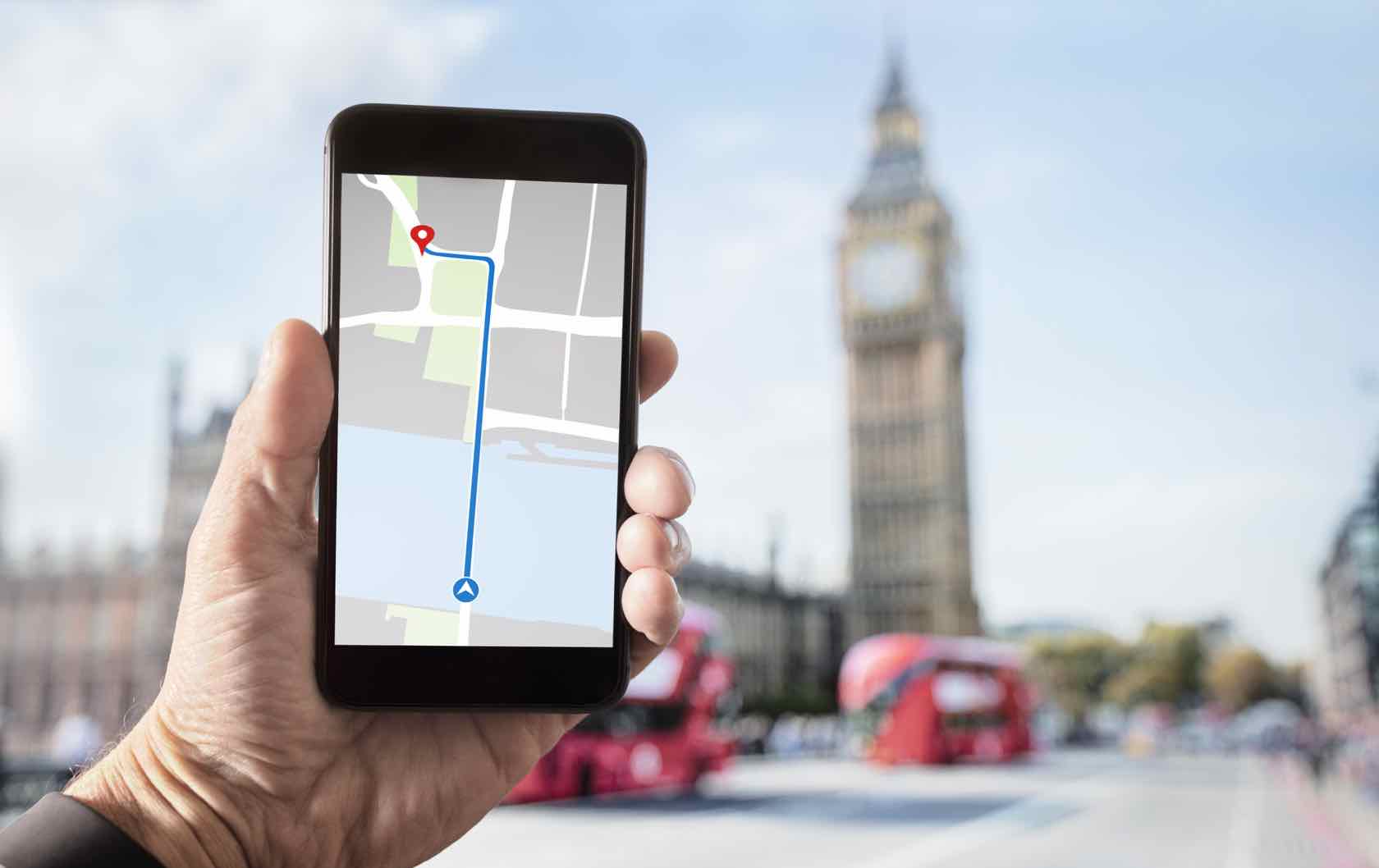 Smartphones can be a lifesaver when you're traveling—especially in cities like London where international phone service is readily available and affordable. These are the essential apps for London that both locals and tourists rely on to make their everyday lives in the city more efficient and enjoyable. Download them before you go. (And don't forget your phone charger and converter.)
Essential Apps For London
Apps To Help You Get Around
London is a big city. Here's how to keep your bearings.
City Mapper
City Mapper is billed as "The Ultimate Transport App," and it's one of our favorite apps for London. It shows you the quickest, easiest and cheapest ways to get from point A to point B via London's buses, underground network, overground network, taxis, walking and even by bike. There are real-time departures and line status alerts. There's also Uber integration. What's not to love?
Uber
Speaking of Uber, it's not like this app needs an introduction, but a few words on the app speaking specifically to London: Uber is a cost-effective way to travel from Heathrow to West London, where lots of our London Perfect apartments are located. (It's much cheaper than London's black cabs—however photogenic they may be.) Like with any city, avoid traveling by car—Uber or otherwise—during rush hour. If you're flying into Heathrow during rush hour or you want to save some money, here are a few other ways to get from Heathrow to London.
Santander Cycles
Santander Cycles is London's self-service bike system where anyone can hire a bike for a day starting at just £2. You pick up a bike from any docking station and then you can return it to any docking station in the city. The Santander Cycles app makes the whole process more convenient. The app gives you access to live docking station information, including availability. There's also an interactive map, which makes finding a docking station super simple. You can also use the map to search for things like nearby landmarks or underground stations, which makes this a great app for London tourists in particular.
London Bus Live Countdown 
London buses are a great way to get around the city. They're cheap and they're also a way to work in some sightseeing. (Check out Route 9 to see some of London's loveliest sights, and you can hop on this bus right outside London Perfect apartments like the Attlee or the Spencer.) The London Bus Live Countdown is one of the most important apps for London bus riders because it tells you exactly when your bus to coming.
Apps To Fill Your Stomach
London is a city for foodies. Here's how to get your fill.
Deliveroo
One of the best reasons to get a vacation rental when you're visiting London is that you get access to a kitchen. (And our London Perfect apartments have some great kitchens.) Take advantage and order some takeout food, which in London is called "takeaway." Deliveroo is London's go-to takeaway food app. It has a great selection of restaurants that will deliver you food right to your door.
OpenTable 
When you'd rather hit the town for dinner, check out OpenTable. This app lets you reserve restaurants and even has last-minute bookings. The app also shows you reviews and menus.
Luxury Restaurant Guide
The Luxury Restaurant Guide app is for high-brow foodies looking for things like tasting menus, fine-dining restaurants and things like private dining rooms. You can search by Michelin stars or by whatever special occasion you're looking to celebrate.
Apps For Everything Else
Now that we have the basics like food and transport covered, here are a few notable apps for London for everything else.
Flush
The Flush app will show you nearby public toilets. This is super useful during long days of sightseeing in parks and such.
ClassPass
For those of you who don't let traveling get in the way of your workout, check out ClassPass. This app gives you access to thousands of fitness classes throughout London without having to commit to one gym.
Treatwell
For all your beauty needs, check out Treatwell. You can book manicures, pedicures, hair appointments and other treatments in this app. Also, there are last-minute bookings, which are usually discounted.
Dice
If music is your jam, download Dice, which will show you all the live music events and parties happening in London at even given time. It even gives you access to buy tickets. It's a great app if you're looking for a big night out on the town.
Are you already downloading these apps for your next trip to London? If so, contact the team at London Perfect. We'll find you the perfect vacation apartment rental in London.