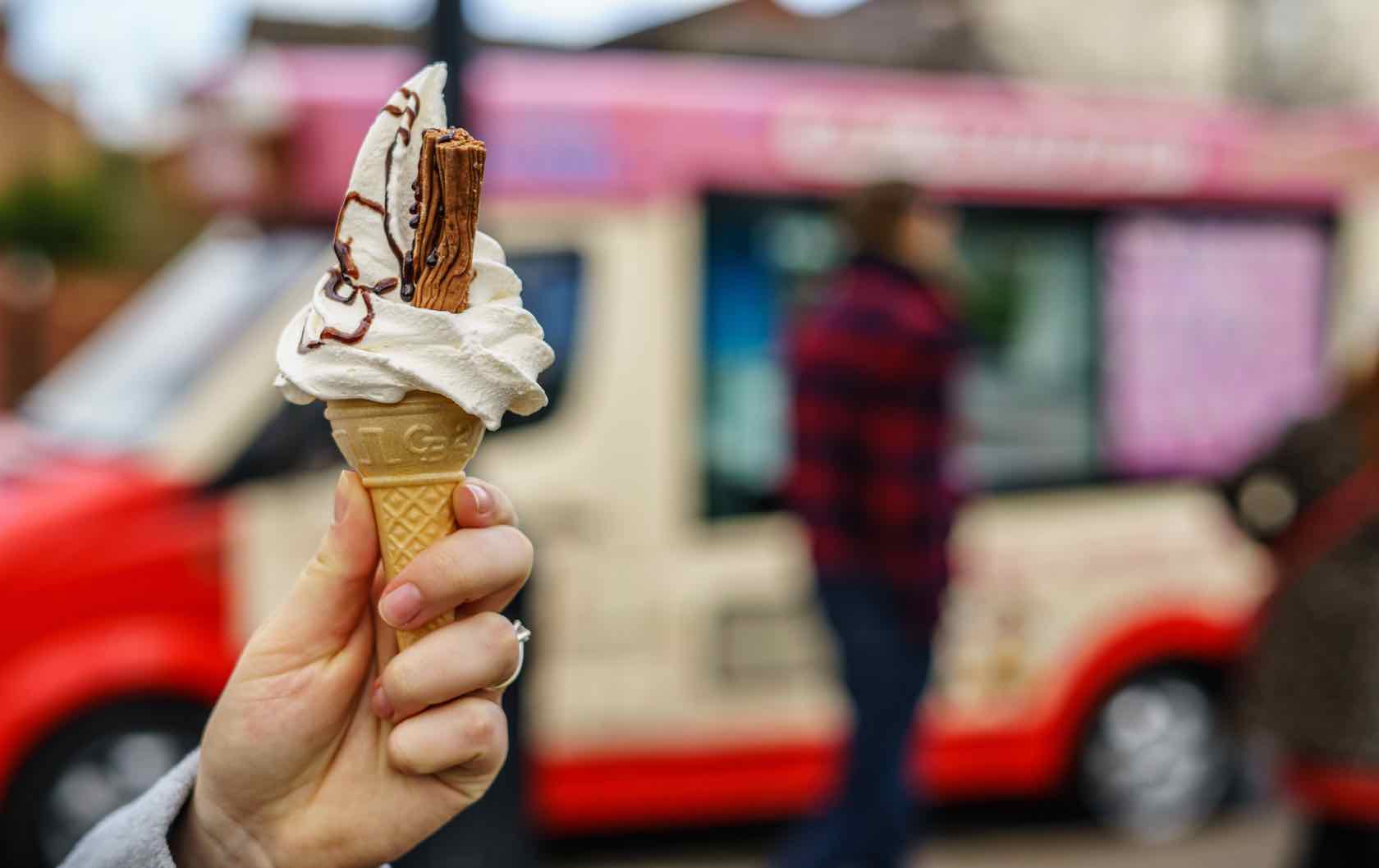 The temperature is rising in London, making now the perfect season to indulge in some ice-cold frozen treats. (Though to be honest, there's never a wrong time to splurge on some ice cream.) Whether you're after a basic vanilla cone or something more Instagram-worthy, you'll find it all at these shops scooping up and doling out the best ice cream in London.
The Best Ice Cream in London
Gelateria 3Bis Portobello
Serving up artisanal gelato first born in the Italian town of Rimini, on the Adriatic coast, Gelateria 3Bis Portobello is your one-stop-shop in Notting Hill for icy treats with high-quality raw materials. We love their hand-dipped and decorated ice cream bars and their creamy frozen yogurt. Also, their traditional Italian stracciatella with chocolate shavings has to be some of the very best ice cream in London.
Notting Hill is also home to some of our best rentals including the comfortable one-bedroom and one-bathroom Leicester. There's also the gorgeous Danebury, which has an adorable roof deck decorated in sunny pastels, which a great spot to enjoy some ice cream. (Here are a few more prime, outdoor ice-cream-eating spots.) The Danebury also has a mobile air-conditioning unit—a rarity in London! (Other London Perfect apartments with partial or mobile air-conditioning include the Wellington, which has air conditioning in one of the three bedrooms; and the charming Cornwall, as well as the palatial Victoria.)
Oddono's South Kensington
For more Italian-style icy treats, check out Oddono's in South Kensington. It's right by the South Kensington tube station and several lovely London Perfect apartments like the pretty Rockingham, which is actually decked out in ice-cream hues and creamy whites. (It's also one of our favorite mews rentals.) Oddono's is a small and sweet shop, but they serve over one-hundred flavors like cinnamon, basil, chocolate and cognac, vodka lemon, and honey. They have plenty of the classic flavors as well. The pistachio is the stuff of dreams and made with incomparable nuts from Sicily. The nocciola (hazelnut) is also a fan favorite, made with fresh hazelnuts from Italy's Piedmont's region. One word of advice? Don't stop at one scoop.
Bubblewrap
The only thing better than an ice-cream cone is an ice-cream waffle. Big on Instagram, Bubblewrap mixes a historical Hong Kong street treat—the hot, fresh egg waffle—with epic topping including fruit, cream, chocolate, sauces, and of course, gelato. Here's how it works: you pick a waffle base (original, vegan or raisin); then you choose a gelato (vanilla, matcha, strawberry cheesecake or hazelnut); next comes the toppings (practically endless!); and finally a sauce (Nutella, salted caramel, white chocolate or cream). The best part is that every week there's a new special base, gelato, and sauce to try making this some of the best ice cream in London based on variety alone! Check it out next time you're visiting Chinatown.
Contact London Perfect today to find out more about our many luxury London apartment rentals.