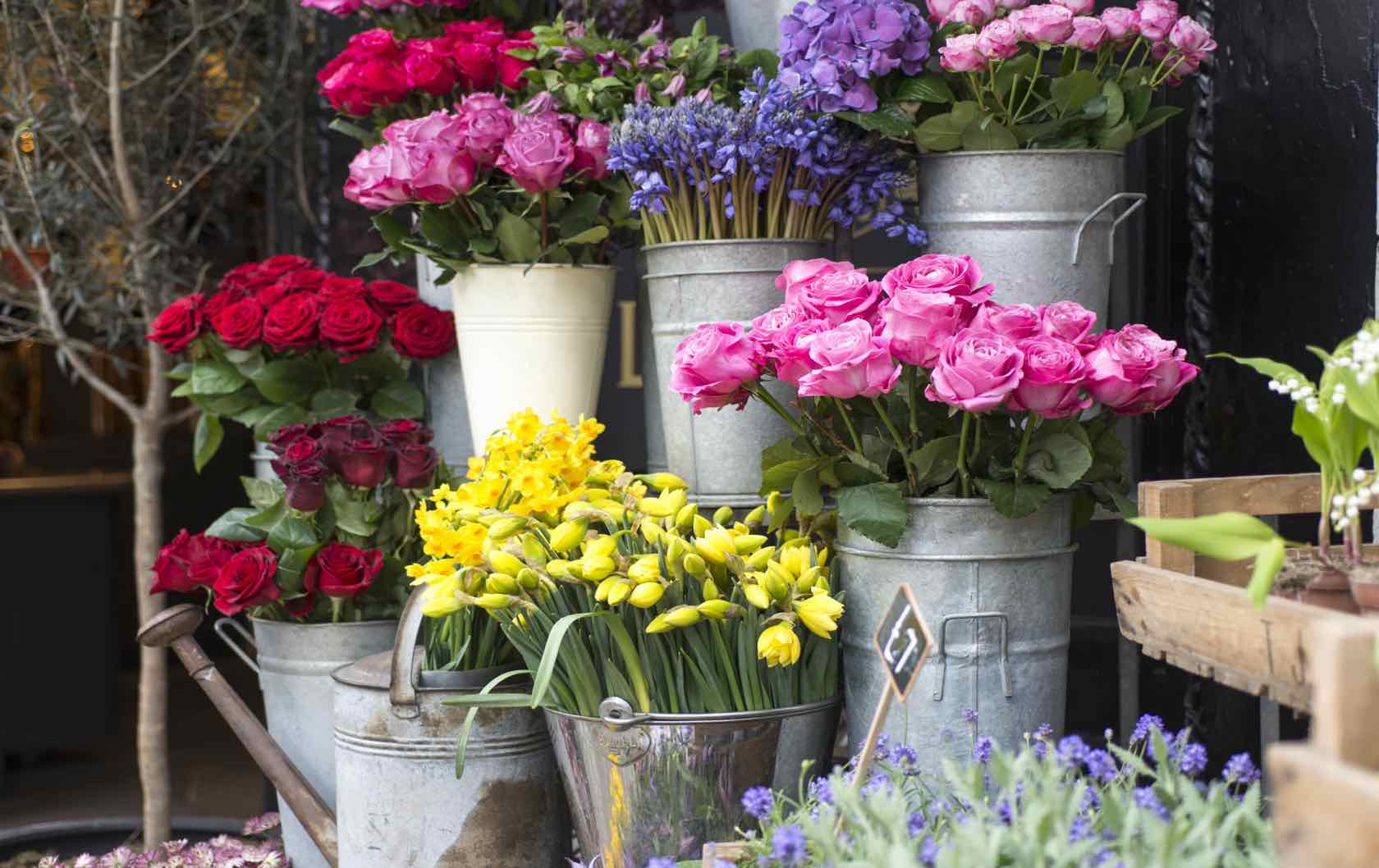 The British love of flowers is on passionate display throughout London in its charming flower shops and their exuberant displays, which spill out onto the pavements and street corners. Rainbow shades of luscious cut flowers in tall zinc buckets, bouquets wrapped in bright ribbons and miniature house plants entice passersby to stop for a closer look and, of course, a photograph! Here are four must-see flower shops in London.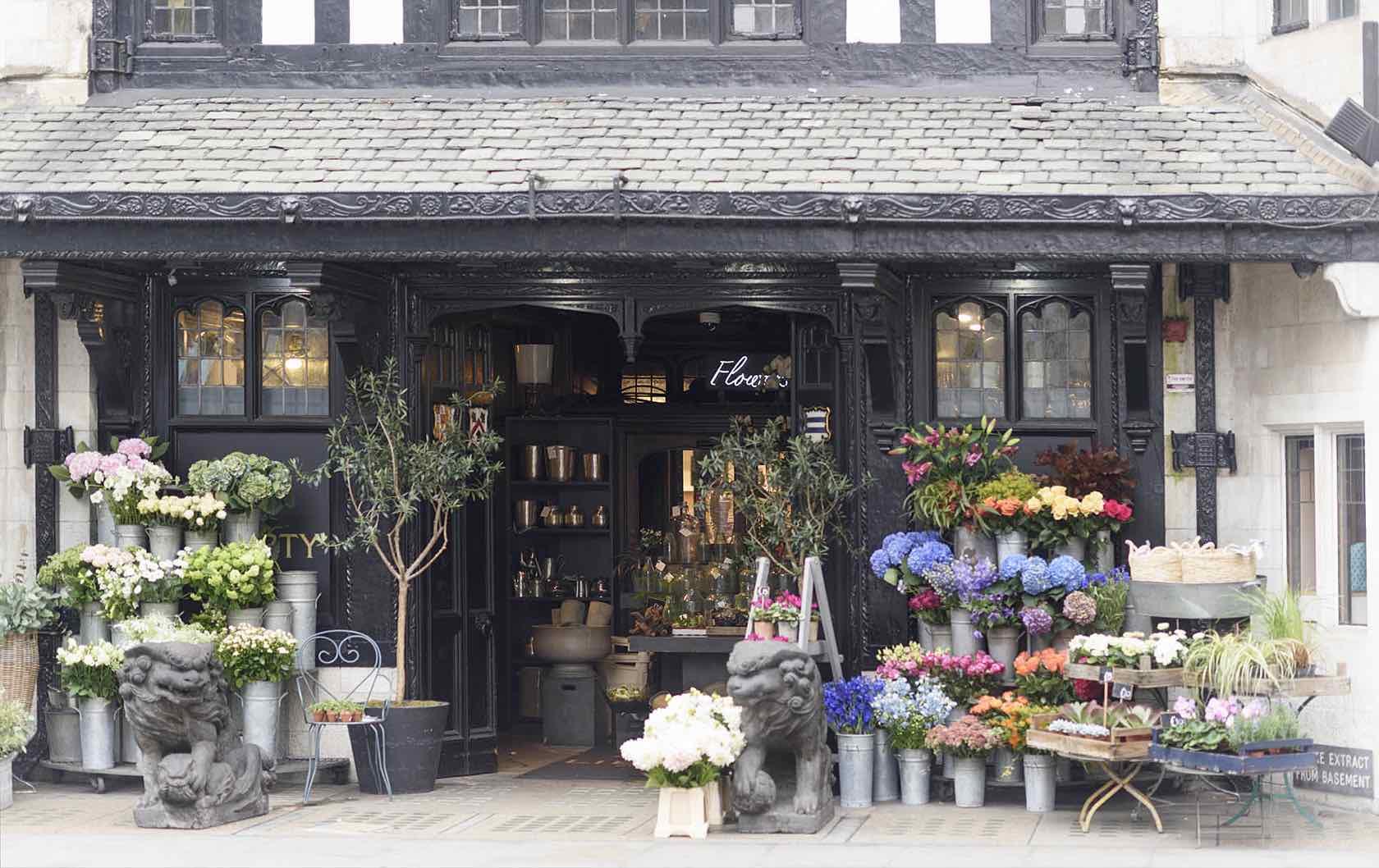 1. Nikki Tibbles Wild at Heart at Liberty London
Set against the elegant black timbers of the Liberty London, Wild at Heart fills the entrance with voluptuous displays throughout the year, stopping pedestrian and vehicle traffic.
32-34 Great Marlborough Street
Soho, London W1F 7JD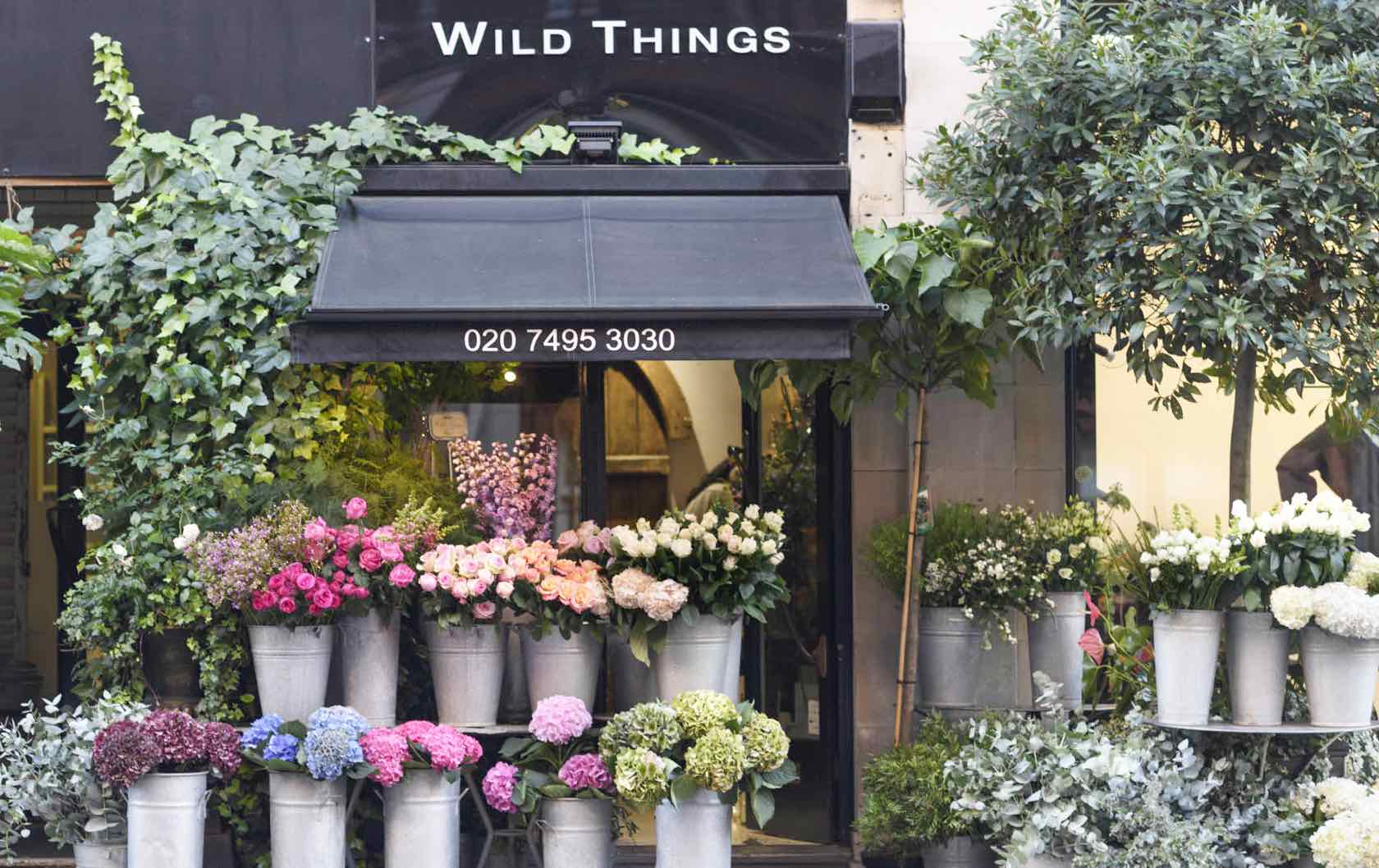 2. Wild Things
Around the corner from Claridge's, Wild Things is beloved for the ever-changing floral displays in their zinc "ponds" outside the shop. It wouldn't be a visit to Mayfair without stopping to admire, and photograph, these extravagant arrangements of floating roses, peonies, dahlias and hydrangeas in season.
47 Davies Street
Mayfair, London W1K4LZ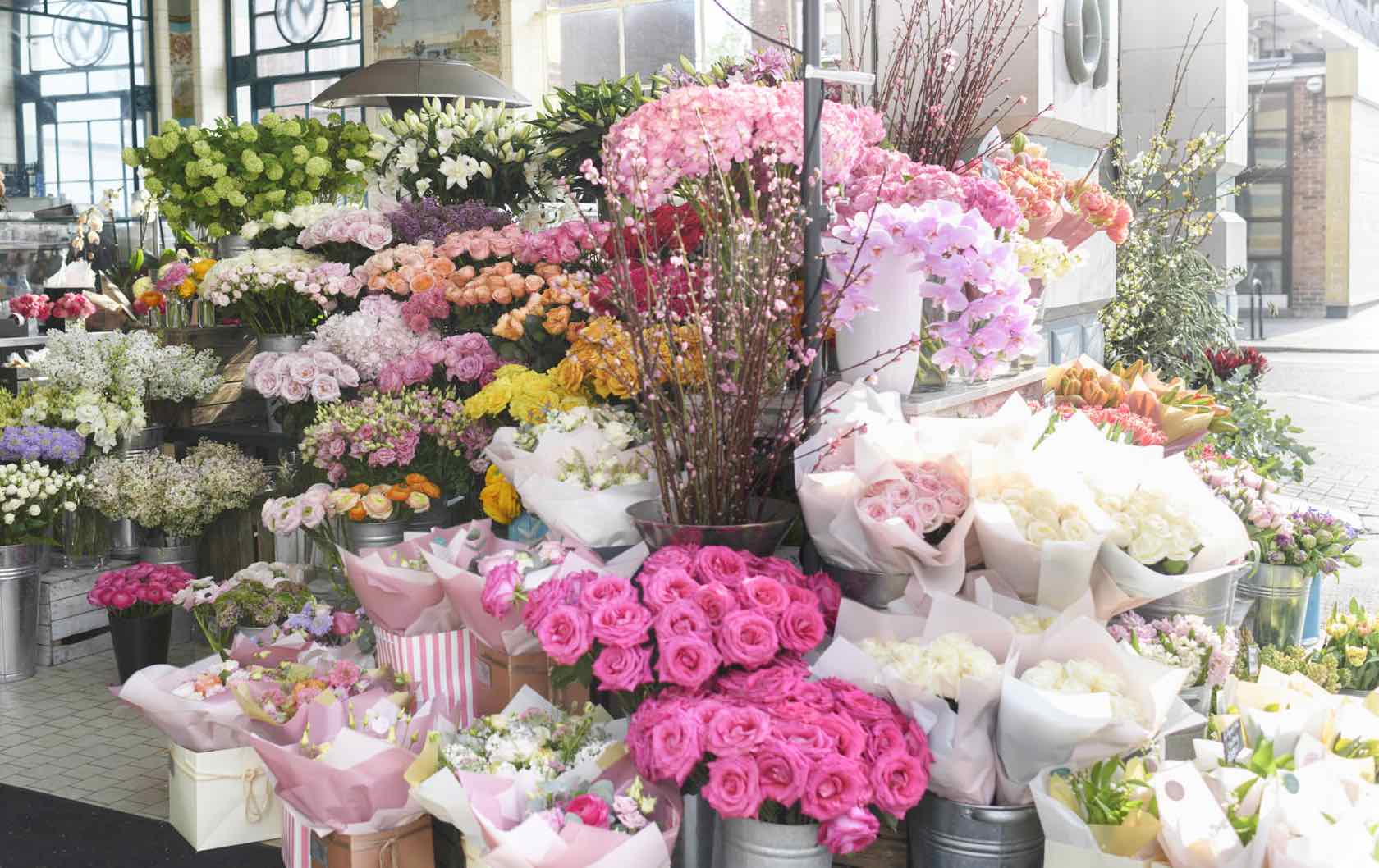 3. Petals at Bibendum
Located in the historic Michelin Building, Petals at Bibendum is a delightful stop, where you can peruse the day's flamboyant offerings set against the beautiful Art Deco structure.
Michelin House
81 Fulham Road
London SW3 6RD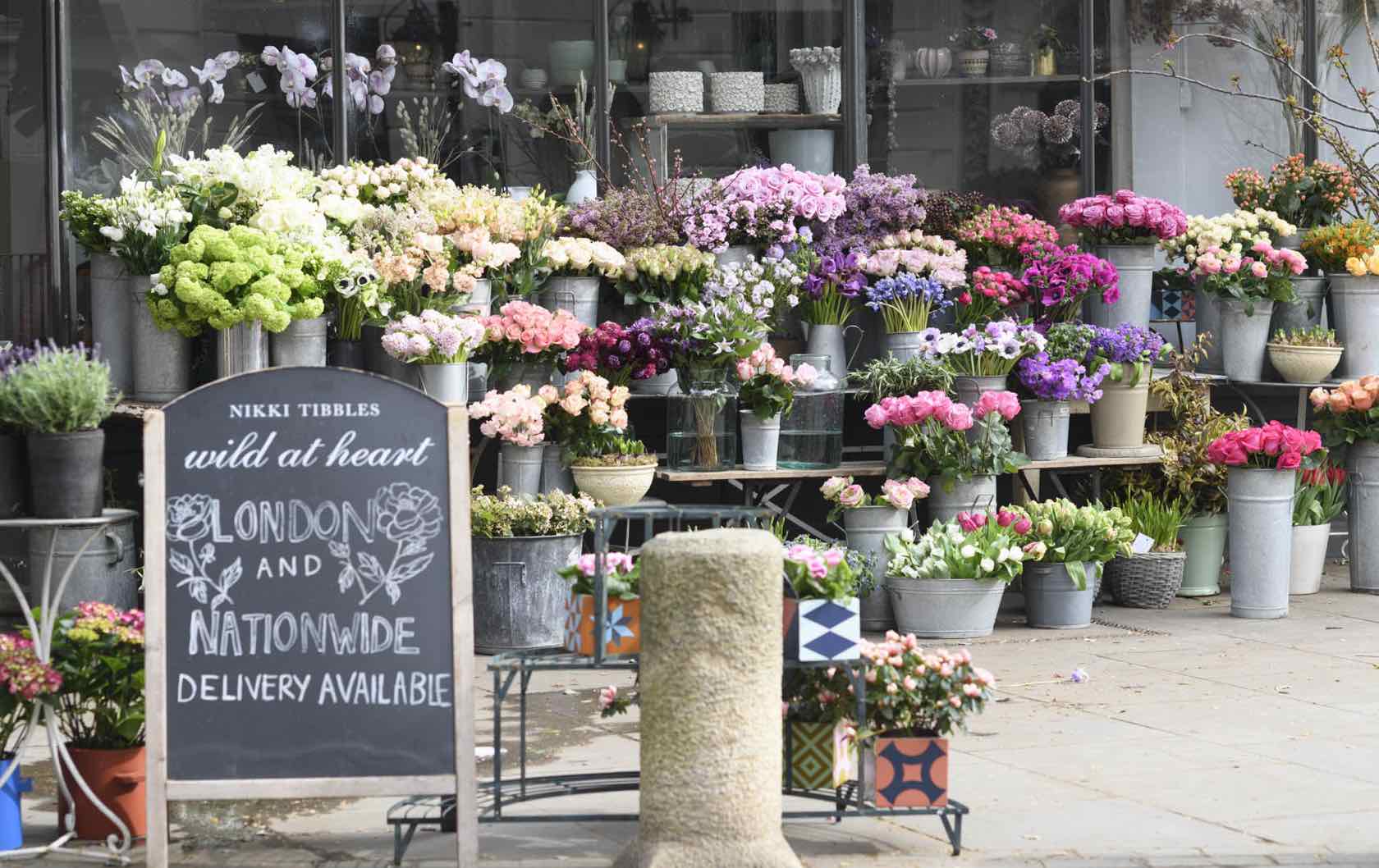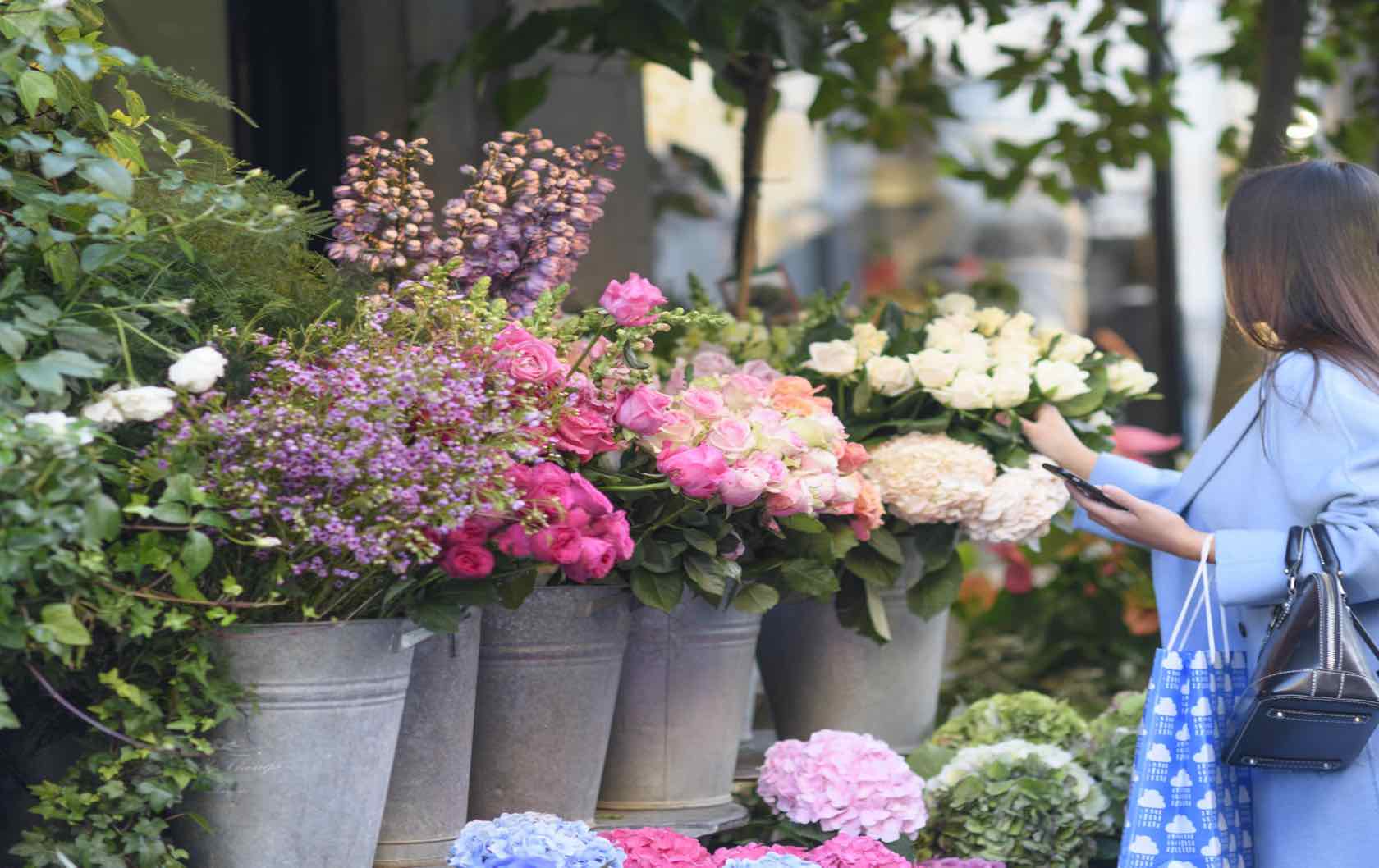 4. Nikki Tibbles Wild at Heart
Not far from the iconic pink cake emporium, Peggy Porschen, this second Wild at Heart outlet is a calm oasis off busy Pimlico Road. In all seasons, the brilliant displays offer myriad choices to those seeking a special floral gift.
30a Pimlico Road
Belgravia, London SW1W 8LJ
Win a three-night stay with London Perfect!
We are partnering with bestselling author/photographer Georgianna Lane on a special giveaway! Pre-order her new book, London in Bloom, before March 17, 2020, to receive two bonus gifts AND a chance to win a three-night stay in one of our beautiful London apartments. All details are here.
Make sure to see Georgianna previous post about where to see the earliest spring blooms in London.
All photographs © Copyright Georgianna Lane 2020