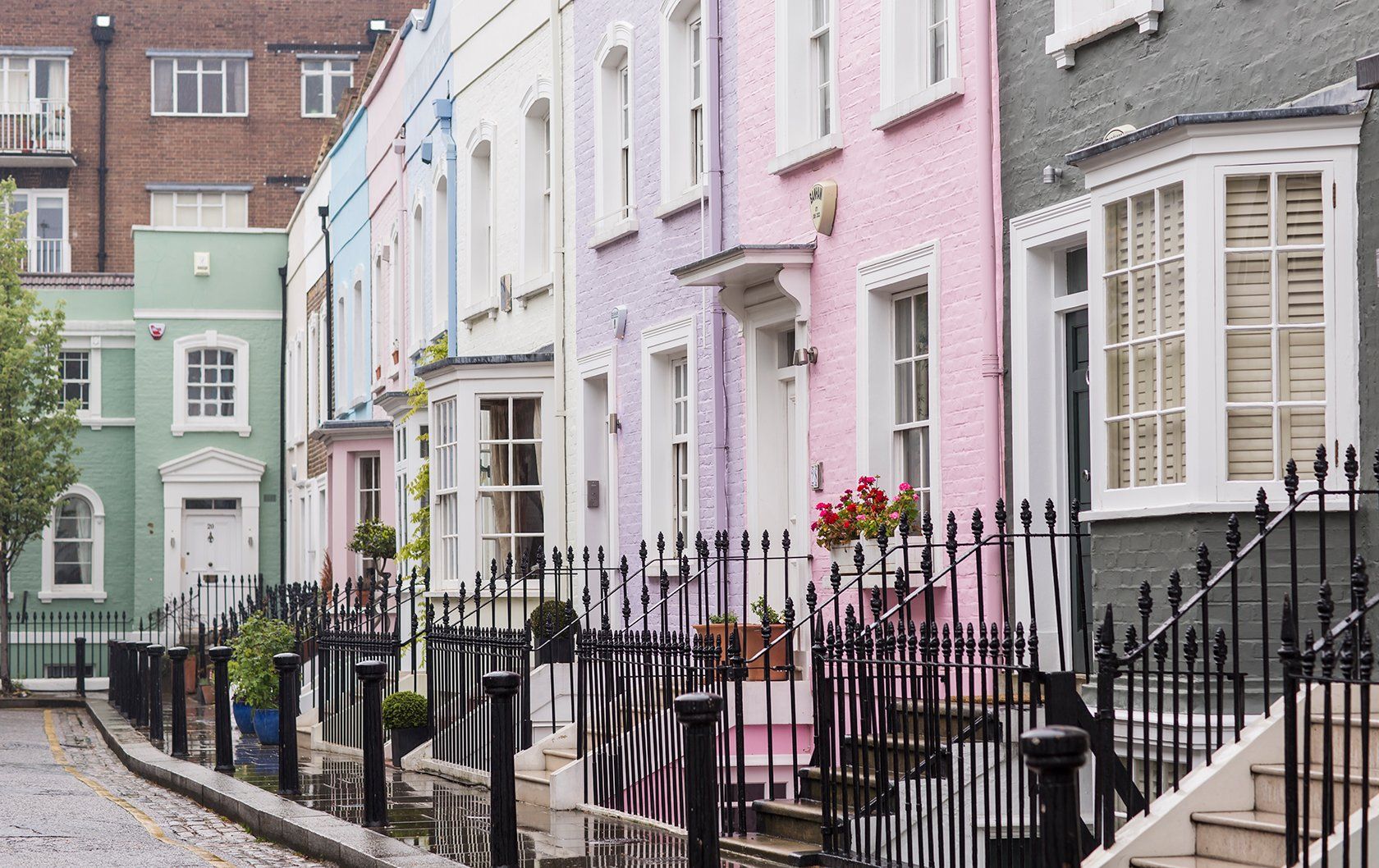 While the London property market has seen ups and downs in recent years, the one thing that is certain is the solid value of finding the perfect house to buy in central London. We keep a close eye on the market and together with Suzanne Millar, a top London property search agent, are always on the look out for excellent properties when they become available. You have to be ready to move quickly as the best ones sell fast! If you're thinking of buying property in London, check out Suzanne's market update and two new properties now available. If you'd like to learn more, simply contact our team for details about buying a home in London.
London Property Market Update
As you may have seen in the press, central London property prices have had very strong returns so far in 2022 as international travel has resumed. The rental market has been impacted by universities re-opening and many who left for the country during the pandemic have been looking for a pied-à-terre for their London visits. That combined with the resurgence of interest by overseas investors has greatly impacted the property market. According to Savills research, prices have risen 23.6% on average across the UK since the start of the pandemic.
Having said this, the market has slowed, on average, in the last few months due to increased mortgage rates as well as worries about the war in Ukraine. For the most part, there is still a shortage of good properties in prime central London areas, which means the good ones are still selling at high prices usually with competition from at least one other buyer. This is especially so with houses – the demand for houses from £1.5m to over £10m is very strong, again, due to shortages. The higher mortgage rates tend to dampen demand in the less expensive and less central parts of London as many buyers in the best central London areas are cash buyers.
Here are a few tips for buying property now in London:
The summer from the second week in July until the second week in September is always a very slow time in the London property market as people (including agents) go on holiday.
My advice to buyers in London is to make sure they have all their financing arranged (if they need a mortgage) well in advance of looking to buy.
In addition, it is important to retain a good solicitor so that you can move quickly once a property is found.
Looking for the right home in London? Here are two properties currently on the market that tick all the right boxes. If you'd like to know more about our detailed approach to finding the best properties, check out our guide to buying property in London.
Beautiful Kensington Mews House for Sale
It's no secret that we love a mews house, and this is an adorable two-bedroom, two-bathroom mews house is in good condition and has a great location in a quiet and charming spot in Kensington. As mews were originally the stables behind the larger homes, they have become highly sought-after since the locations are quite private and each mews house has its own entrance. Step inside this one to find a large ground level with a living room and kitchen and then a dining area in the converted garage. It's on the market for £1,550,000 and is ready to welcome you home!
Many mews homes have converted the garage areas to living spaces or extra bedrooms. We like how this one has been updated with the dining nook off the living room and with wood floors throughout the ground level.
While many mews can require a good deal of work, this one is already move-in ready for buyers not interested in updating – or updating right away.
Upstairs you'll find two bedrooms with large windows overlooking the mews. The master bedroom has an en suite bathroom while the second bedroom has another full bathroom located in the hallway just outside.
Location is key to finding the perfect home in London and we know the Kensington neighbourhood inside and out. This mews is set in the Stratford village area of Kensington, which is full of great little food shops, cafes, pubs and restaurants. Plus it's only a short stroll to Kensington High Street or Earl's Court for more shopping or to hop on the Tube to get around London. Plus, you'll have plenty of green space nearby with Holland Park and Kensington Gardens.
Remarkable London House for Sale
We've also spotted another incredible find in the Royal Borough of Kensington and Chelsea overlooking a peaceful garden square. Located on the raised ground level in a row of historic terraced houses, this two-bedroom, two-bathroom flat is on the market at £2,375,000. It has been remodeled to a superb standard but would benefit from improved furniture and a few small "tweaks." But the rare and lovely feature of green views out to the garden square in the front and to a private garden in the back make this such an appealing central London apartment for sale.
The raised ground level location means very high ceilings throughout this entire flat. Combined with the large windows bay windows, the living room feels incredible spacious and bright.
Just off the living room is a fully modernized kitchen with gorgeous sleek white cabinets and clean lines. The kitchen is quite large by London apartment standards and flows beautifully into the living room or can be closed off if desired.
Both bedrooms also have the same excellent high ceilings and beautiful light. The master bedroom has a wall of built-in closets, two large windows and an en suite bathroom with luxurious bathtub.
The second bedroom also has a view over a neighbouring private garden, which offers a beautiful green view during the summer months. The clean lines and excellent built-in storage features means the rooms are ready to decorate with your own personal touches.
Both of the bathrooms at this flat feature elegant marble and modern finishings. Frosted glass windows in the bathrooms allow light while also ensuring privacy. In short, it's ready for you to move in and create your own home in London! You'll love the location only a short walk to Earl's Court or South Kensington and all the charms of Chelsea nearby.
If you're interested in learning more about these properties or are considering buying a home in London, contact our team for more details!