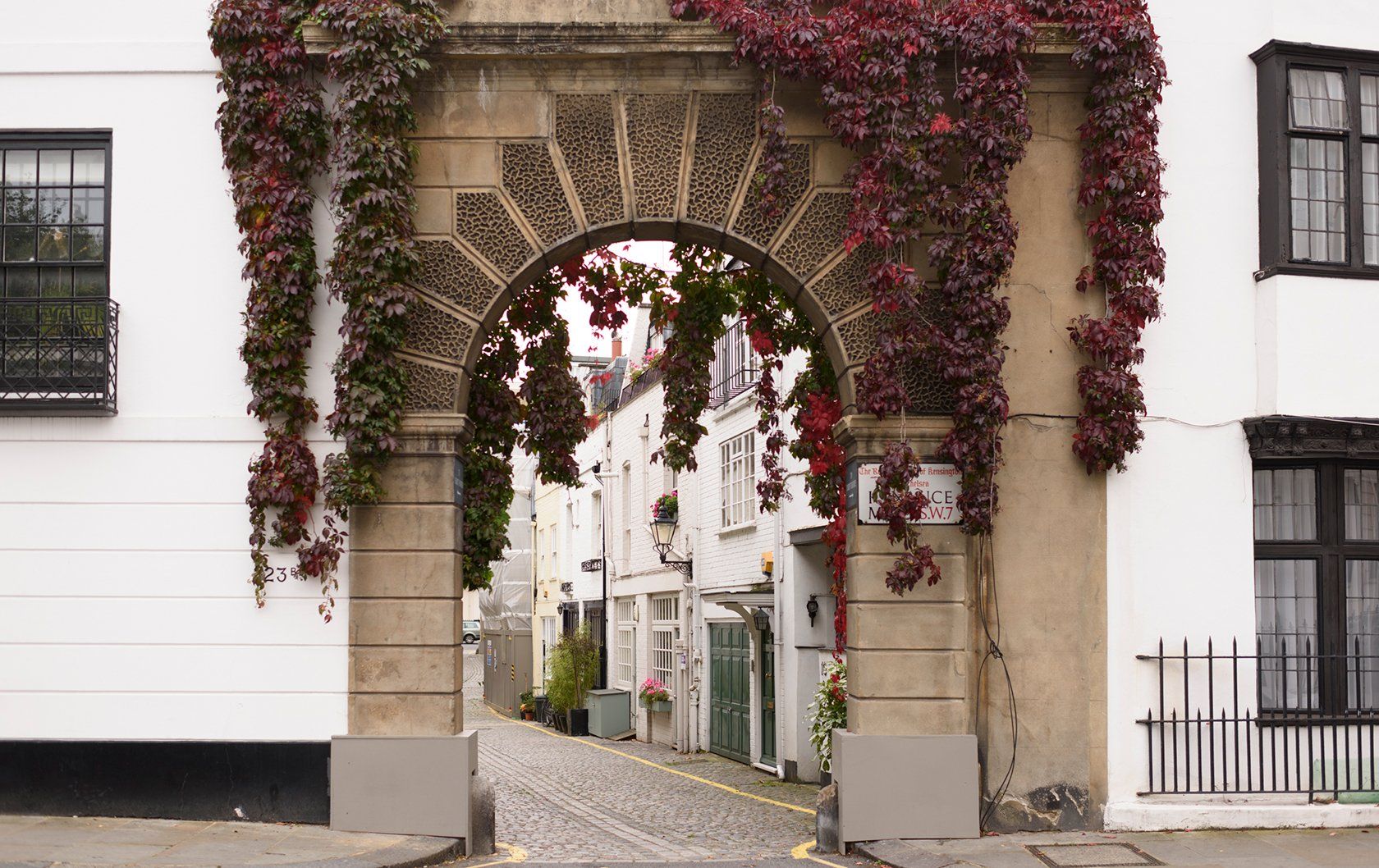 If you've wanted to own a home in London, now is a particularly good time to start your search as the pound hits an all-time low against the dollar and other major currencies. The advantages of spending time in London are many: excellent theatre, food, a walk-able city lifestyle, abundant parks and gardens. We could go on! Even before the global pandemic hit, people were already realizing they could work from anywhere – and London is one of their top choices.
We love keeping an eye out for the best properties, and we dug deeper because we feel so strongly that now is the time to buy. We found some excellent properties we would recommend that meet our requirements for location, charm, practical space and style. Several are such good value for their sought-after location that they are already under offer, but this is an idea of what we can find. Whether you're on the look out for a home away from home in London or you just love looking at dreamy properties, we know you'll love seeing these three exceptional homes for sale in London. Contact our team to find out more about these properties or buying a home in London.
A Charming Close in Kensington
This is a charming 3 bedroom, 2 bathroom house is in a fabulous location in Kensington between Kensington Gardens and Holland Park. It's on the market for £2,150,000, which is excellent given its good condition and secluded location on a little street, or "close," which is super nice as it's a little square. It's a very quiet spot and only a few minutes walking to Notting Hill Gate and Kensington High Street – the perfect balance of residential living with excellent shopping, dining and transport options just moments away.
Location is key for London living and one of the reasons we love Kensington so much is all the green spaces that are right at your doorstep. This beautiful home is located just a 5 minute's walk from Holland Park and less than 10 minutes from Kensington Gardens. Whether you like to start your day with a long run or finish it with an evening stroll, being so close to these two lovely parks is ideal. Both parks also include fun playgrounds and wide open spaces, which is perfect if you're planning to spend time in London with young kids.
Step inside this two-level home to find a spacious entrance hall and dining area that opens to a large living room to the right and a beautifully finished kitchen to the left. Stairs lead up to the first floor with a lovely master bedroom with en suite bathroom. Two more bedrooms and an additional full bathroom complete the upper level. All of the bedrooms overlook the courtyard close for lovely light.
With a few minor upgrades and a bit of painting (inside and out), this home is move-in ready. This Kensington home is a rare find that will go very fast on the market! It's a perfect example of how you need to ready to move quickly when you find the right spot. You can read more of our buying a property in London tips here.
A Mews to Call Home in Kensington
Set in one of the prettiest mews in Kensington, this three-level home with 2 bedrooms and 2.5 bathrooms is on the market for £2,250,000. Set near Stratford Village—where you'll immediately feel at home—this property was refurbished to a very high standard about 8-10 years ago then used only very lightly used since. While mews homes are often very special, this one caught our eye for a few reasons. Besides its ideal location, this mews has something that many don't – windows on both sides of the property. You'll especially notice the advantage of this on the first floor with its large living area and kitchen.
Follow the steps up to one more level to the second floor where you'll find two bedrooms and two full bathrooms. The slanted walls, wall paneling and soft tones creates an inviting and relaxing space to relax at home.
While the property is gorgeous as it is, there's also room for changes if needed. The large garage could be converted into an additional bedroom and a shower could be added to the ground level half bathroom by taking a little space from the new bedroom. This property is ready for your finishing touches to call it home in London!
If you haven't visited or stayed in Kensington and South Kensington, you're in for a treat. These quiet residential neighbourhoods are among the most sought-after in London for their historic charm, proximity to beautiful green spaces and easy access via bus and conveniently located Tube stations to all of London. If you're planning a trip to London, check out our London Perfect vacation rentals in Kensington to experience this neighbourhood firsthand!
London Property Perfection in Kensington
Set in a private mews in Kensington just a few minute's walk from Kensington Gardens, this remarkable 2 bedroom, 2.5 bathroom house is on the market for £2,850,000 – just reduced from £3,250,000. Set on the end of the terrace, it has windows on three sides and a balcony overlooking the pretty mews. You'll immediately fall in love with the quiet yet incredibly central location. An entrance to Kensington Gardens is just a few minute's walk away and it's just a short stroll to the Royal Albert Hall, Natural History and V&A museums, and excellent shopping and dining along Kensington High Street.
This stunning mews home has recently been refurbished by its current owner to very high spec and all the modern comforts including AC in every room and top quality appliances. Step inside to the ground level and you'll find a stunning modern kitchen full of light, an island and plenty of space for a large dining table.
You can imagine yourself right at home in this gorgeous property. The design is neutral and stylish and the decor could go in many different directions.
Climb the steps up to the first floor with a large living room with glass doors on one side opening to the balcony and a cozy area with a fireplace on the other side.
Go up one more level to the second floor, which is completely taken by a beautiful master bedroom with large walk-in closet and en suite bathroom.
The top floor of the house currently has a very large bedroom which was originally 2 bedrooms and a corridor, so the property could be turned into 3 bedrooms again if needed. However, we love it as a spacious bedroom with its high ceilings and en suite bathroom.
Have you fallen in love with one of these beautiful homes for sale in London? If can take time to find the perfect home in London, but our team can help you find just the right property. Contact us at [email protected] to learn more!