Neighborhoods Surrounding Our London Apartment Rentals
Our London Perfect vacation rentals are located in the best neighbourhoods in central London – the ones that Londoners dream of calling home! We hand pick only the finest apartments in the most sought-after areas, such as Kensington, South Kensington, Chelsea, Notting Hill, Mayfair, Holland Park, Covent Garden, scenic settings overlooking the River Thames and other top spots in central London. Step out your front door in the morning to discover the charms of London – stroll to world-class museums, explore the best shopping areas, relax in beautiful parks and gardens and enjoy being surrounded by landmarks and excellent dining and shopping spots.
We invite you to read more about the most popular neighbourhoods surrounding our London Perfect vacation rentals. Your holiday time in London is precious, and these are the ideal locations to savour every moment of your stay and experience the best of the London lifestyle!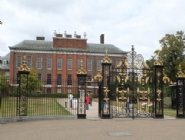 Kensington & South Kensington Neighbourhood
Tucked away between Kensington Gardens and Holland Park, the Kensington neighbourhood is one of London's most charming – with quiet residential streets lined with Victorian homes and pretty trees. Nearby South Kensington is just as lovely, and is also very close to Kensington Gardens, Museum Row and fabulous shopping at Knightsbridge and Chelsea.
Our Kensington and South Kensington vacation rentals are located near the beautiful Kensington Gardens and Hyde Park. The gardens are wonderful for running, walking, picnicking, bicycling or simply stretching out and enjoying a relaxing afternoon like a Londoner. Plan a visit to Kensington Palace, a real working palace, where Princess Diana and Princess Margaret lived. Kensington Palace has undergone a revival with a massive renovation and newly reopened museum for visitors. It has also become the official London residence of Prince William and his wife Kate, Duchess of Cambridge, as well as Prince Harry.
Walk to Museum Row where you can visit the Natural History Museum, Science Museum and the fabulous collections at the Victoria and Albert Museum. The V&A, as the Victoria and Albert Museum is called, has one of the finest collections of decorative arts, along with an unbeatable dress collection of garments from the 1300s to London's iconic fashions of the 60s and today.
Kensington and South Kensington are fabulous neighbourhoods for London shopping! Stroll along trendy Kensington High Street to Knightsbridge where you'll find Harrods, Harvey Nichols and the biggest names in fashion along Sloane Street. Enjoy the best of the London lifestyle with a stay in a London Perfect vacation rental in Kensington and South Kensington.
Read more about the fabulous Kensington & South Kensington Neighborhood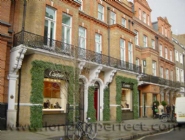 Chelsea Neighbourhood & The Swinging King's Road
Chelsea is a lovely residential and shopping area located between South Kensington and the River Thames. This is the heart of trendy shopping in London, and it's an absolute paradise for shoppers! King's Road runs right through the heart of Chelsea. It was known as the "Centre of the Universe" for shopping in the 60s, and remains just as stylish today. Visit the other hot shopping spots in Chelsea as well, including antique and home design shops on Fulham Road, trendy Sloane Square and the high-end fashion shops along elegant Sloane Street. Enjoy strolling through hundreds of boutiques, from hip to elegant, inexpensive to designer, from clothing to interior design. Take a break from shopping at one of the many restaurants, cafés and pubs in Chelsea.
Walk to the nearby Thames to enjoy a stroll along the river embankment and admire the beautiful Albert Bridge. Or head to South Kensington to visit Museum Row where you'll find the Natural History Museum, Victoria and Albert Museum, Science Museum, Royal Albert Hall and more. Hop on the Tube in Sloane Square and you're just minutes from all the top spots in London. Staying in a London Perfect vacation rental in Chelsea gives you easy access to the best sights in central London.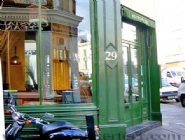 Notting Hill Gate Neighbourhood
The charming Notting Hill neighbourhood was put on the map by the popular romantic movie "Notting Hill" featuring Julia Roberts and Hugh Grant. Located just north of Kensington, it is a trendy and fun residential area with excellent shopping spots and a delightful choice of restaurants, food shops and cafés. Stroll to nearby Kensington Gardens where you can enjoy the peaceful gardens, let the kids run and play at the Princess Diana Memorial Playground or visit the beautiful Kensington Palace. Shoppers will love exploring the elegant boutiques along Ledbury Road and Westbourne Grove – excellent shopping in a charming London setting!
The movie "Notting Hill" was filmed in and around Portobello Road, which has a wonderful open market where you can buy flowers, fresh fruits and vegetables and more. The crowds come to Portobello Road for the famous Antiques Market, which takes place on Saturday mornings. Staying in one of our London Perfect Notting Hill vacation rentals, you can easily walk to the market early in the morning to beat the crowds and enjoy shopping for antique treasures to remember your holiday in London.
Covent Garden Neighbourhood
One of London's liveliest and most popular neighbourhoods, Covent Garden is an excellent central location with great shopping spots, tons of restaurants and the best shows in London's vibrant Theatre District. Walk to the Royal Opera House, the London Coliseum, the Adelphi Theatre and so many more all located right around Covent Garden.
At the centre of Covent Garden is the Piazza, originally designed in the 1630s as London's first square by Inigo Jones. The popular central market and Georgian architecture that you see today around the Piazza date from the early 1800s. Surrounded by a wonderful shopping district, including the covered central market, charming streets and colourful Neal's Yard, Covent Garden is one of the trendiest shopping areas in London.
Our London Perfect vacation rentals near Covent Garden put you right in the heart of London near Trafalgar Square, the National Gallery, National Portrait Gallery, Somerset House and Courtauld Gallery, River Thames and all the great theatres, shopping and dining along the Strand. Walk to the Royal Courts of Justice, Westminster Abbey or to see Big Ben at the Houses of Parliament. Or simply enjoy a leisurely afternoon in London while shopping, watching the fun street entertainers and dining outdoors at an open-air café surrounded by the lively atmosphere of Covent Garden.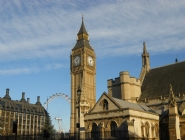 Westminster Neighbourhood
This is the heart of London, home to the Queen and the perfect spot for a visitor to stay. An elegant and historic neighbourhood on the bank of the River Thames, Westminster is lively by day as London gets to work but quiet in the evening, allowing you to enjoy London's top sights without the crowds.
While in the area, visit the Houses of Parliament, stroll through St. James's Park and, of course, see the royal home the monarchy at Buckingham Palace. You can also peer through the railings of Downing Street to see that famous black door at Number 10 where the Prime Minister lives. Westminster Abbey is where royal events are held, from state funerals to royal weddings and is one of London's most impressive religious sights. Churchill's War Rooms offer a fantastic insight into the British efforts in World War II, and housed in the rabbit warren of underground rooms they make for an atmospheric experience.
Westminster is also fantastically located for exploring the best of London. Pop over the river to London's cultural headquarters on the Southbank or wander into Mayfair to take your pick of restaurants from across the globe. Fancy a spot of shopping? Hop on a bus and in minutes you'll be at Oxford Circus, Covent Garden or Chelsea.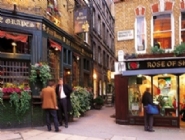 Mayfair Neighbourhood
Tucked away between the expansive gardens at Hyde Park and lovely little Green Park, Mayfair is an exclusive neighbourhood in central London. Surrounded by beautiful parks, where you can enjoy relaxing in the heart of London, Mayfair is highly sought-after for its location near the upscale shopping areas and art galleries of Bond Street, Piccadilly, Jermyn Street and Burlington Arcade. If you love London shopping, Mayfair is an excellent spot, with the biggest names in fashion located between Oxford Street, Regent Street and Piccadilly surrounding Mayfair.
Step outside and discover the village-like atmosphere and excellent restaurants at the historic Shepherd Market. This is an ultra-fashionable address in London with an artistic and literary tradition. Walk along streets where artists and writers once lived, and take a stroll down Half Moon Street where P.G. Wodehouse's fictional character Bertie Wooster lived with his valet Jeeves.
Even better, staying in a London Perfect vacation rental in Mayfair you'll be walking distance to Buckingham Palace, the Royal Academy, the National Gallery and Trafalgar Square, Piccadilly Circus, excellent shopping and more.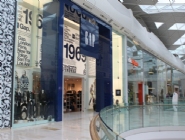 Shepherd's Bush & Holland Park Neighbourhood
Located just west of Kensington, Holland Park is a lovely residential neighbourhood with charming streets, gorgeous late Victorian homes and artist residences and the pretty gardens of Holland Park. It's a fashionable area conveniently located near the best of Kensington and Notting Hill.
Nearby Shepherd's Bush is a vibrant neighbourhood with excellent shopping and dining choices. It's home to the upscale Westfield Shopping Centre, one of the largest shopping malls in Europe! With over 250 shops, including the high-end boutiques at The Village, Westfield has all the top names in London shopping located under one roof. It's a dream spot for shoppers!
Shepherd's Bush is well connected on the Underground's Central Line, and you can quickly and easily reach all the top spots in London. Hop on the Tube and in minutes you'll be in Notting Hill, shopping along Oxford Street, the West End and Theatre District, visiting St. Paul's Cathedral, the British Museum and more. Enjoy excellent shopping, strolling through landscaped gardens at Holland Park and easy access to the best of London in our Holland Park and Shepherd's Bush vacation rentals.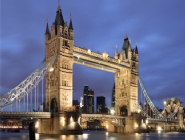 Tower Bridge & Thames Riverbank Neighbourhood
The River Thames travels through the heart of London and is inextricably linked with the city's history – from the Roman invasions to becoming one of the world's busiest waterways during the peak of trading during the British Empire in the 18th century. Today the Thames is popular as a recreational way to see sights and discover the history of London.
One of London's icons and most popular bridges across the Thames, Tower Bridge has been a London landmark since it opened in 1894. This Victorian-era bridge with its pinnacled towers is a fun spot to cross the Thames along the walkway over the top while taking in the fabulous views of the river and London skyline. Spend an evening strolling along Shad Thames near Tower Bridge, a historic riverside street that's popular for its cobblestone streets and restaurants along the Thames.
Our London Perfect vacation rentals near Tower Bridge and along the Thames Embankment are set in historic London neighbourhoods where you can enjoy excellent views of classic London landmarks, sweeping views overlooking the river and a charming stay near the heart of London.
When you book one of our London vacation rentals, we'll send our detailed London Guide with information on the neighbourhood around your vacation rental, the restaurants locals love, best shopping areas nearby, recommended tours and useful information on transportation and recommended drivers that know all of our apartments so your arrival and departure will be as enjoyable as your stay in London!