Why London Perfect? Great Locations & Apartments
Our London Perfect apartments are carefully cherry-picked for their perfect blend of comfort, location and classic London charm. We invite you to enjoy looking through our portfolio of London vacation rentals where you'll discover the hallmarks of our apartments – ideal central London locations, beautiful apartments with historic details and all the amenities included so you'll feel at home from the moment you arrive in London.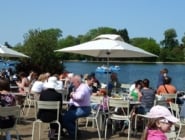 Only the Best Central London Locations
London Perfect offers beautiful vacation rentals in the most sought-after neighbourhoods in central London. Our properties are located in the spots that most Londoners would dream to call home. Discover the charms of the London lifestyle in the very best areas, including Kensington, South Kensington, Chelsea, Mayfair, Covent Garden, Holland Park, the Thames Riverbank and Notting Hill. They are the most desirable neighbourhoods in London for their historic atmosphere and ideal location walking distance to landmarks, museums, parks, the best shopping areas and excellent dining options.
Our apartments put you right where you want to be in the heart of London. From Museum Row and Buckingham Palace to Harrods, Chelsea, King's Road, Kensington Palace, the Tower of London, Trafalgar Square, the Theatre District in the West End and more, you'll find the best of London easily accessible by foot, Tube or aboard the famous London red double-decker buses. Feel at home in London's most beautiful neighbourhoods during your stay with London Perfect.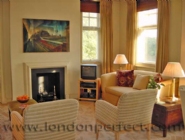 Beautiful Apartments & Historic Charm
Each one of our London apartment rentals has been handpicked for its combination of beautiful décor, top of the line appliances, comfortable design and all the modern conveniences to help guests feel at home from the moment they arrive. Our selection is limited because quality apartments and homes in central London are difficult to find. We will not compromise on quality and location, because this is precisely what makes a vacation rental memorable. We prefer to seek out and represent a small selection of apartments in the very best London locations where you can create London vacation memories of a lifetime!
Your time in London is precious and you deserve to enjoy every moment of your stay. Return home at the end of a day of sightseeing to your comfortable London Perfect vacation rental. You'll find quality mattresses and sofa beds—a must for a comfortable night's sleep—as well as modern kitchens, beautifully remodelled bathrooms and welcoming living spaces. Relax at home with family and friends while enjoying every moment of your stay in London.
Browse our beautiful London vacation rentals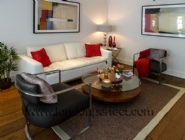 Hands-on Service & Attention to Detail
From reservation enquiries to sharing our insider recommendations, we help guests enjoy a stress-free holiday in London. Our customer service and attention to detail means guests feel welcome upon arrival. We even recommend a trusted driver to deliver you to your door and help with your luggage, as well as sharing our London Guide offering tips, restaurant suggestions and information so you'll feel like a local from the moment you arrive!
We've thought of everything you'll need to enjoy a memorable stay in London. We understand the importance of cleanliness, and our properties are managed to ensure the highest standards of cleaning and maintenance. Guests love knowing that we're available to help with any questions during their stay.
When you choose London Perfect you can enjoy the best of both worlds – the privacy of your own vacation apartment in London along with the comfort of knowing we are just a phone call away.
Read more about London Perfect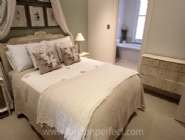 Read What Our Guests Say
Don't just rely on our word for it. We invite you to read our guest reviews!
"We fell in love with our London Perfect apartment from the moment we stepped in the door. It was clean and very comfortable. The location was perfect – close to the Tube and museums and parks where we felt like locals during evening walks." Laura & Jeremiah C.
"Thank you for making our trip to London so easy and fun! The charming apartment, great neighbourhood and lovely patio all contributed to our wonderful London vacation." Mary Ann & Bob DeLuca
Read more reviews from London Perfect guests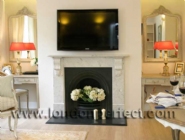 Free Internet & Digital TV Channels
Keep in touch with family and friends back home with the free Wi-Fi internet access in our London Perfect vacation rentals. Our London apartments offer the following amenities* included:
Free high speed Wi-Fi internet to use on your laptop, tablet or smartphone
Digital channels on the TV
* Please check individual apartment listings for details on specific amenities.