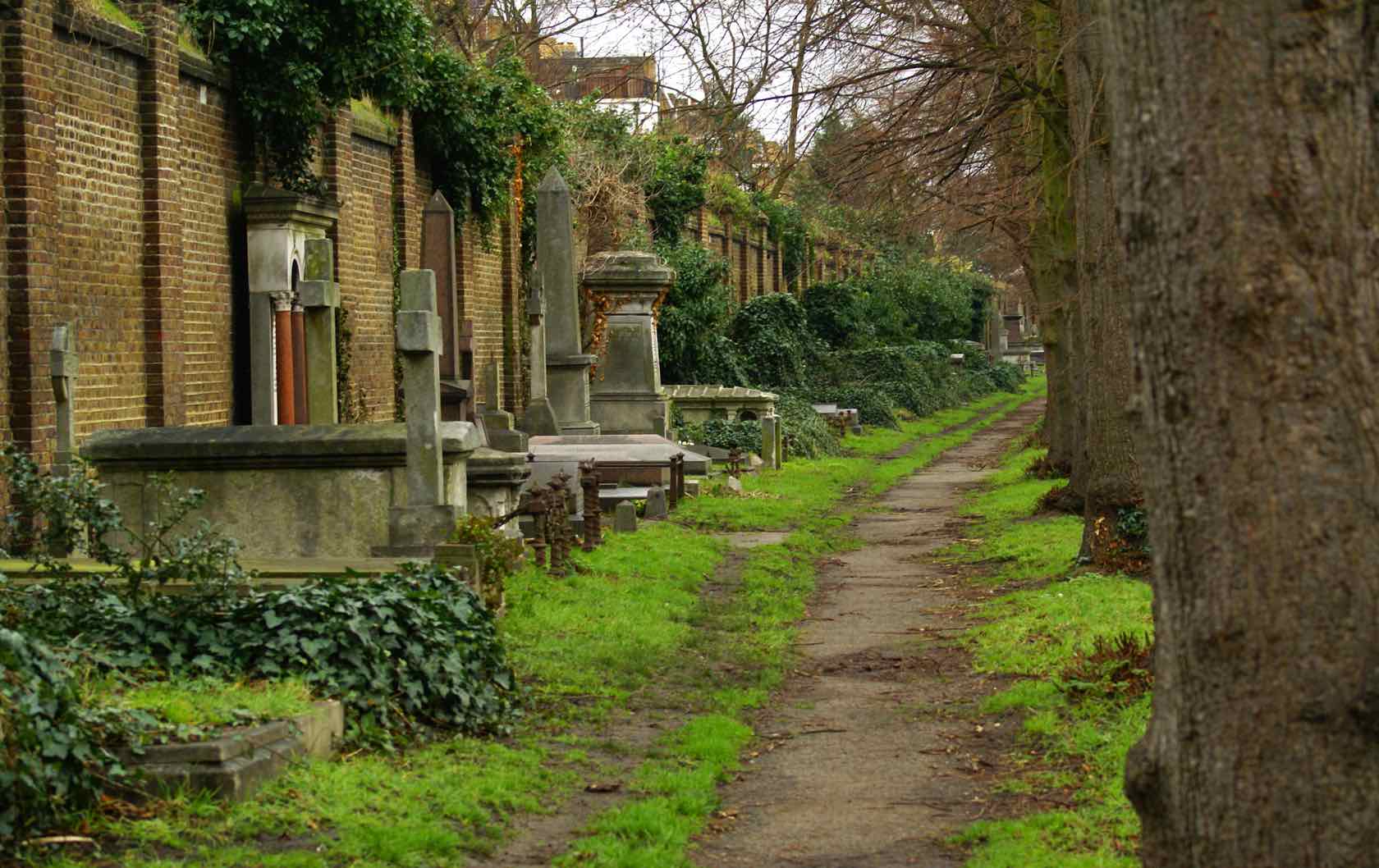 Hopefully, you're reading the London Perfect blog because you're thinking about spending some time in London, but not simply as one of the millions of tourists thronging hotels. Oh no. You're interested in living like a local for a week or so. This is marvelous as we've properties in some of the city's most desirable residential areas. For instance take the Christchurch. It's a bright, two-bedroom pad that's a gem among the elegant, Corinthian-column'ed and utterly desirable Victorian terraces of Chelsea's western edge. West Chelsea in London is an intimate and tranquil neighborhood that shares its secrets with a select few. It's a peaceful spot with the advantage of being just a short walk or easy bus ride from all the top spots in Chelsea, such as King's Road and Sloane Square, Museum Row in South Kensington, the famous Harrods department store in Knightsbridge and so much more.
What to Do in London's West Chelsea
First, I'd like to suggest a leisurely amble through Brompton Cemetery. Royal Parks manage this 19th-century cemetery and I adore an early morning stroll through its tranquil and misty 39 acres. The Friends of Brompton Cemetery also organize guided tours on Sunday afternoon, a fascinating way to learning about London's recent social history by examining the burial rites of its inhabitants.
In complete contrast to the peace offered by the cemetery, just next door is Chelsea Football Club's stadium, Stamford Bridge. For those soccer fans among my readers I would suggest you start looking for tickets right about now. Those tickets are like hens' teeth…
Just south of Stamford Bridge is a charming little area around the Kings Road and Lots Road where those of you who have a thing for antiques and loveliness of that nature SHOULD MAKE A BEELINE FOR IMMEDIATELY. This a small quarter whose raison d'être is antiques and interior décor spread among many boutiques. Try Lots Road Auctioneers if the thrill of the chase is what you seek otherwise while away an afternoon in the Furniture Cave.
A fifteen-minute stroll north again will bring you to the Fulham Road. The stretch between West to East between Redcliffe Gardens and Drayton Gardens is commonly known as The Beach. By day it's cafes, shops and food stores like Gail's bakery, Maison Blanc patisserie and Wyndham House butchers. By night the Art Deco Cineworld provides a great setting in which to enjoy the latest blockbuster or maybe you're feeling brave enough to carouse with the young and beautiful (rumor has it Prince Harry et entourage frolic in this neighborhood on regular occasion) in the various bars and restaurants on offer.
Oh, and a small aside. I believe there's a rather famous American out there called Dylan. Bob Dylan. Apparently he writes and sings songs. And is a bit good. Well, in the depths of the 1960s, when the world was still in black and white and dinosaurs roamed the earth, he sang in the Troubadour Pub on Old Brompton Road. This is north again of The Beach but certainly worth a visit as they still host some pretty lively gigs.
And if you've made it as far as Old Brompton Road you can wander up to Earls Court. Formerly known as "Kangaroo Court" due to the mind-blowing numbers of Australian, New Zealand and South African backpackers who lived there (they've moved south of the river to Clapham) the area now has a number of cafés, restaurants, bars and pubs worthy of exploration. The main pull today is the Earls Court Exhibition Centre (now closed) that hosts numerous shows – both trade and public – throughout the year. If you love home design and travel, check out the schedule of events to see if there's something terribly interesting on during your stay.
Phew! What a romp! For a supposedly cosy and relaxed enclave of Chelsea we've got days' worth of adventures. And you've not even hopped onto a bus yet for that short ride to Sloane Square and King's Road in Chelsea. Not to mention all the fabulous museums and things to do by following Old Brompton Road to nearby South Kensington. Now we know you'll love calling West Chelsea in London home!
Photo Credits: Brompton Cemetery angel by Anne CN, Stamford Bridge by wkocjan, Cineworld by Trash World, Bob Dylan by Rowland Scherman, Troubadour cafe by Melissa LaFontaine