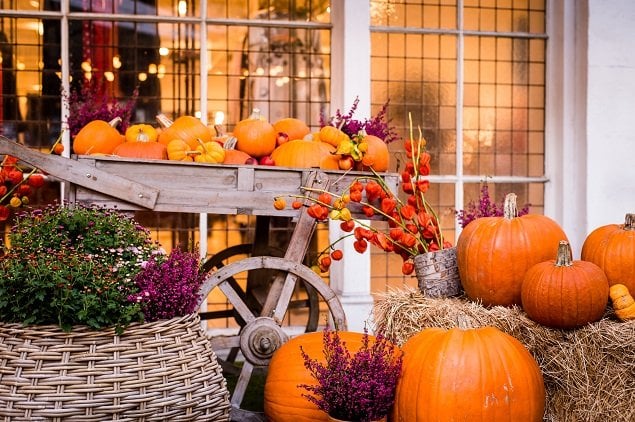 The Autumn season brings with it a wonderful array of family-inspired activities and none more fitting than the return of the Bluebird Pumpkin Patch at the fashionable Bluebird Restaurant in Chelsea. If you are planning to meet with family for lunch or a leisurely dinner, you will certainly feel immersed in all the Halloween-inspired fun! The bountiful pumpkin displays will feature in the courtyard between Monday 26th October and Sunday 1st November.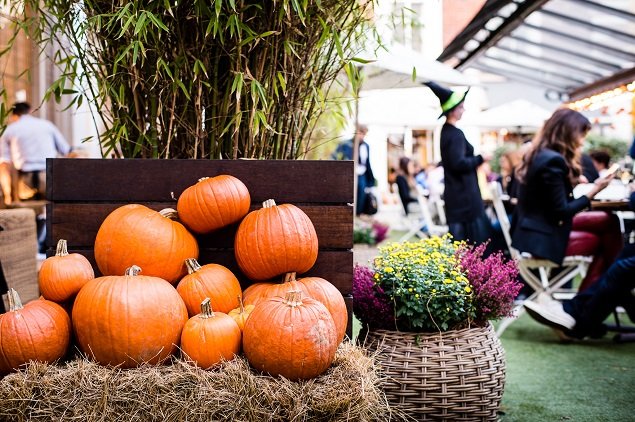 If you are planning to head to Bluebird with your children, they will be excited to know that they can take part in the Kids Pumpkin Carving Class. This activity runs between Wednesday 28th October and Thursday 29th October and starts at 4pm in the restaurant's Food Store area. Bluebird provides all the tools and each child will have their very own pumpkin. The price is £20 per child and this also includes a delicious snack of cookies and hot chocolate…as well as the pumpkin, of course! To book your tickets, click here for all the details. (Please note the recommended age for the Pumpkin Carving Class is for children over the age of 4.)
Later on in the evening, when it's just the adults, a visit to the Bar at Bluebird is a must! From Monday 26th October until Sunday 1st November they will be serving their Halloween-inspired cocktails. Give their Jekyll and Hyde cocktail a try, which is big enough for you and your friends to share! The ingredients of this spooky concoction include Jack Daniels honey liqueur, apricot brandy, apple pie syrup and muddled fresh pumpkin, to name a few. For more details on their limited edition cocktail menu, click here.
We think the Bluebird in Chelsea offers up a whole array of activities and culinary delights for all ages, so do drop by for some Halloween-inspired fun!
Click here to find further details on The Bluebird Pumpkin Patch and restaurant opening hours.
(All photos courtesy of the Bluebird Chelsea.)