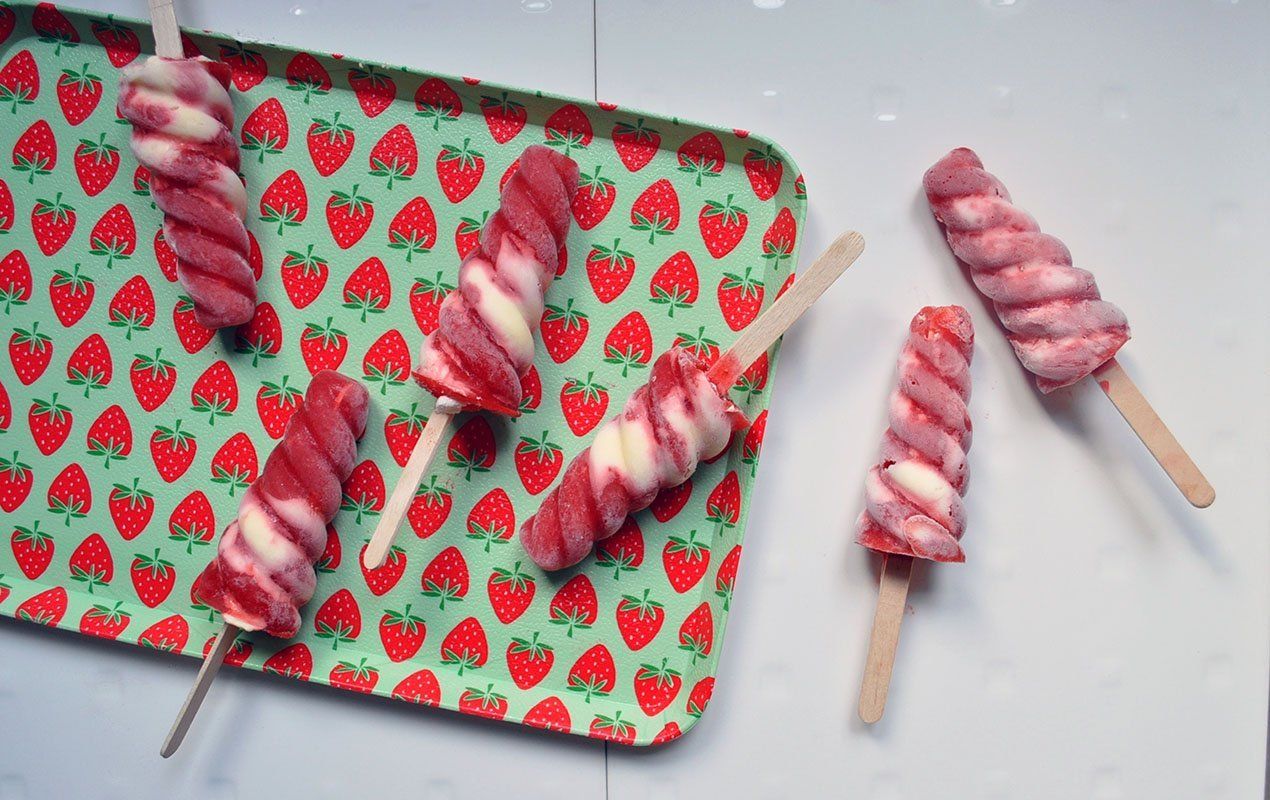 A cliché, I admit, but it's just not Wimbledon without strawberries and cream! These cute strawberry lollies are based on the classic British dessert Eton Mess – mounds of whipped cream studded with strawberries and meringue. They are so simple to make – just blend, swirl and freeze. Convenient to keep in the freezer for an instant summery snack, if you keep the cream to a minimum and don't add any extra sugar to the purée, they are pretty healthy, too, packing in plenty of fresh fruit. So if you're watching the tennis, make up a batch in advance and hurry to the freezer between points. They will help soothe your throat from all that yelling "Go Andy!"
400g/14oz strawberries, washed and hulled
1–2 teaspoons icing/confectioner's sugar (optional)
100ml/3½fl oz/scant ½ cup double/heavy cream
1 meringue nest
Makes 6
Prep time: 10 mins, plus freezing time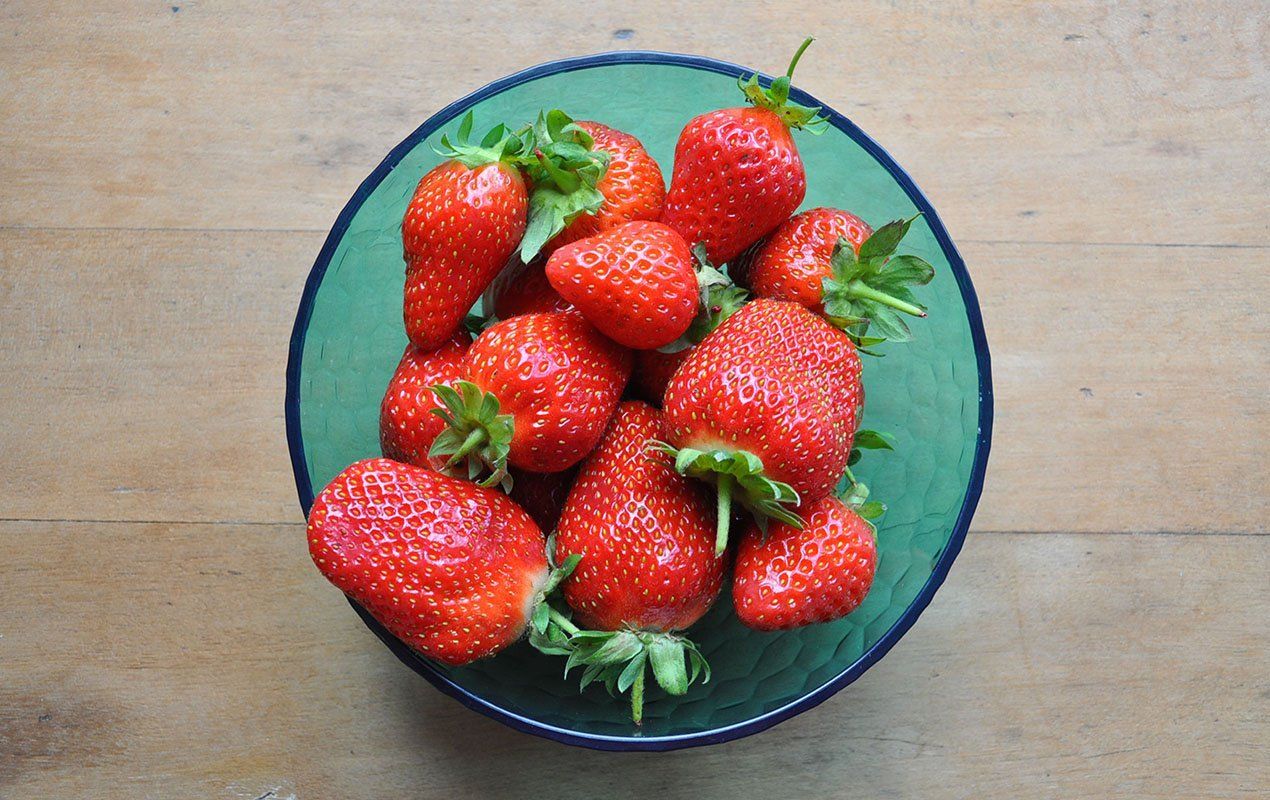 Put the strawberries in a food processor and blend to a smooth purée. Taste and blend in a little sugar if you feel it needs it. If you have really ripe sweet strawberries, this might not be needed.
Whisk the cream until just thickened – this will take just a few seconds with such a small amount of cream, so do be careful. If it starts to look at all grainy, it has been over-whipped.
Break up the meringue nest, making sure you leave a few largish chunks. Make sure it doesn't become crumbs or they will just dissolve in the liquid before the popsicle has a chance to freeze.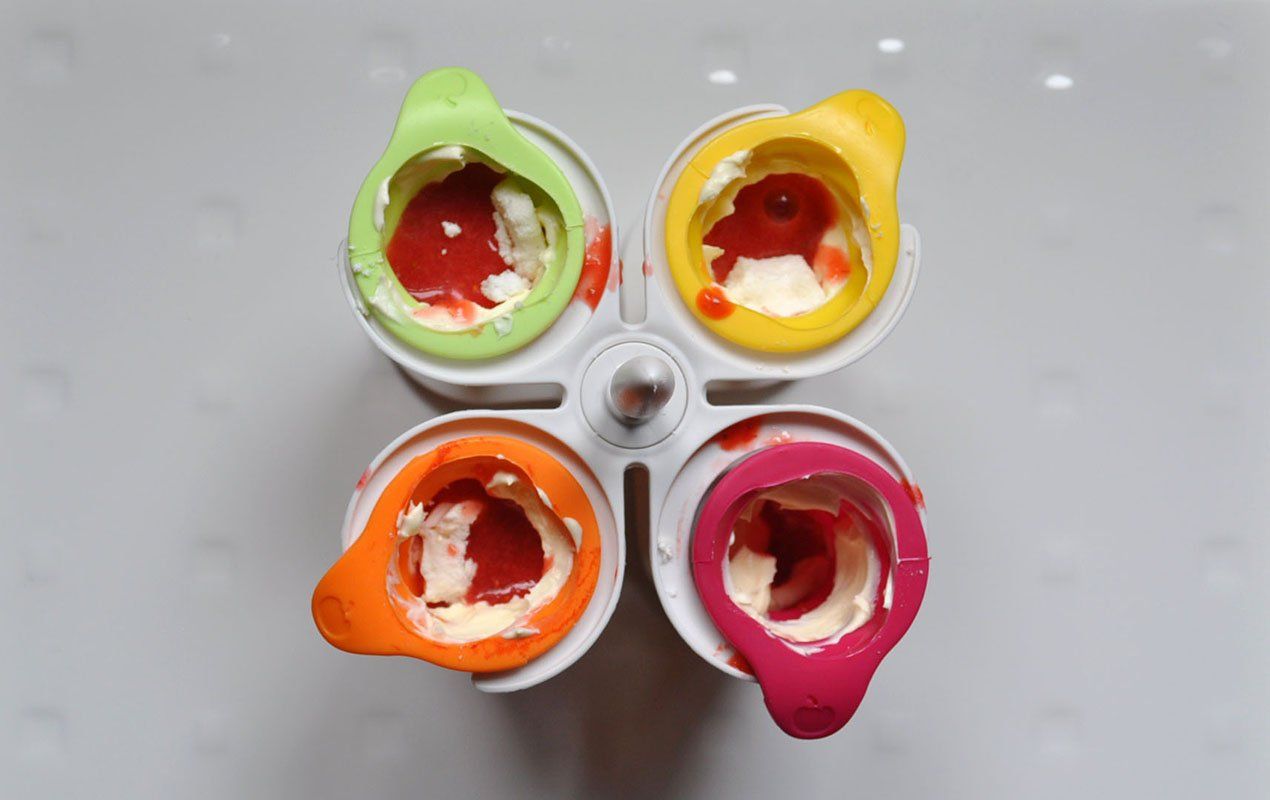 The easiest way to get some pretty swirls on the outside of the lollies is to use a finger to smear blobs of the cream around the inside of the mould. Then layer up the lollies, starting with the strawberry purée and dropping in lumps of meringue as you go, and any more cream you might have left. Once you have filled the moulds, pop a wooden stick in each one and transfer to the freezer for a few hours until frozen.
When ready to eat, simply remove the popsicle from the mould and enjoy.
Summary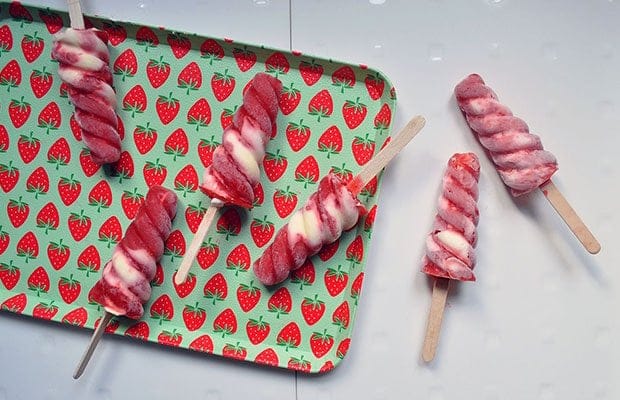 Recipe Name
Recipe For Strawberries And Cream Swirl Popsicles 
Published On
Preparation Time
Cook Time
Total Time
Average Rating
Based on 57 Review(s)