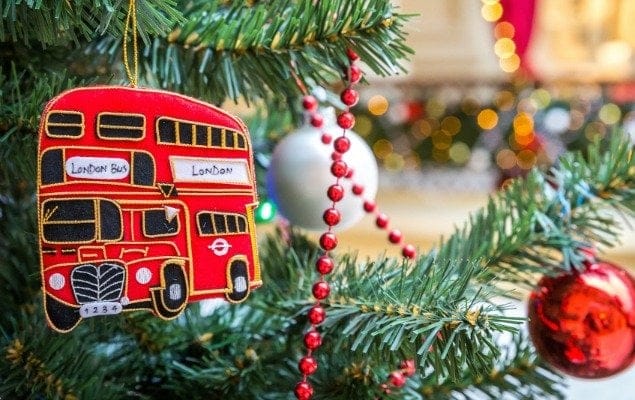 London is a city of contradictions. Bustling streets filled with skyscrapers wind onto cobbled alleyways with 300-year-old pubs. It is vivacious yet quiet, traditional yet contemporary, which means that when it comes to the holidays, London has something for every taste and whim – and after centuries of practice, the city certainly know how to celebrate.
Stunning fireworks illuminate the city on New Year's Eve, and a holy mass is held at Westminster Abbey for Christmas. There are parties galore, and the Thames seems to flow with mulled wine. So whether you prefer a quiet evening or a raucous celebration, London will have something to suit your tastes.
Theatre goers are sure to be entranced by The Nutcracker, The Snowman or The Christmas Carol in the West End. Or perhaps you'd prefer a more subdued reading of A Christmas Carol at Charles Dickens former home, where you can almost hear the Ghost of Christmas Past chortling behind Dickens' writing desk.
Throughout the holiday season, couples, friends and families alike, skate along the many ice rinks throughout the city, as well as enjoy the fabulous holiday shopping London has to offer. You can sip mulled wine or soothing hot chocolate as you explore the German Christmas Markets, filled with food stalls, ornaments, and festive music.
What's more, many Christmas traditions originate in England, and no English city celebrates Christmas more enthusiastically than London. You'll see Christmas carolers at Paddington Station, harkening back to the minstrels who used to travel from castle to castle in Medieval England, begetting a tradition that would endure for hundreds of years.
So eat meatless meat mince pies, crack crackers, and watch the Queen's speech on Christmas Day. And when the wind is blowing, the bells are ringing, and families are huddled by chalets drinking hot cider, you can almost see centuries of Londoners warming the dreary winter months with tinsel and cheer, just as we do today.
From the cozy Christmas markets to the excitement and fireworks of New Year's Eve, London is one of the most magnificent cities in the world to spend the holidays.
Come celebrate with us – and be sure not to miss out on our fabulous Christmas and New Year's Sale!
(Image Credits: Edward and Caroline)