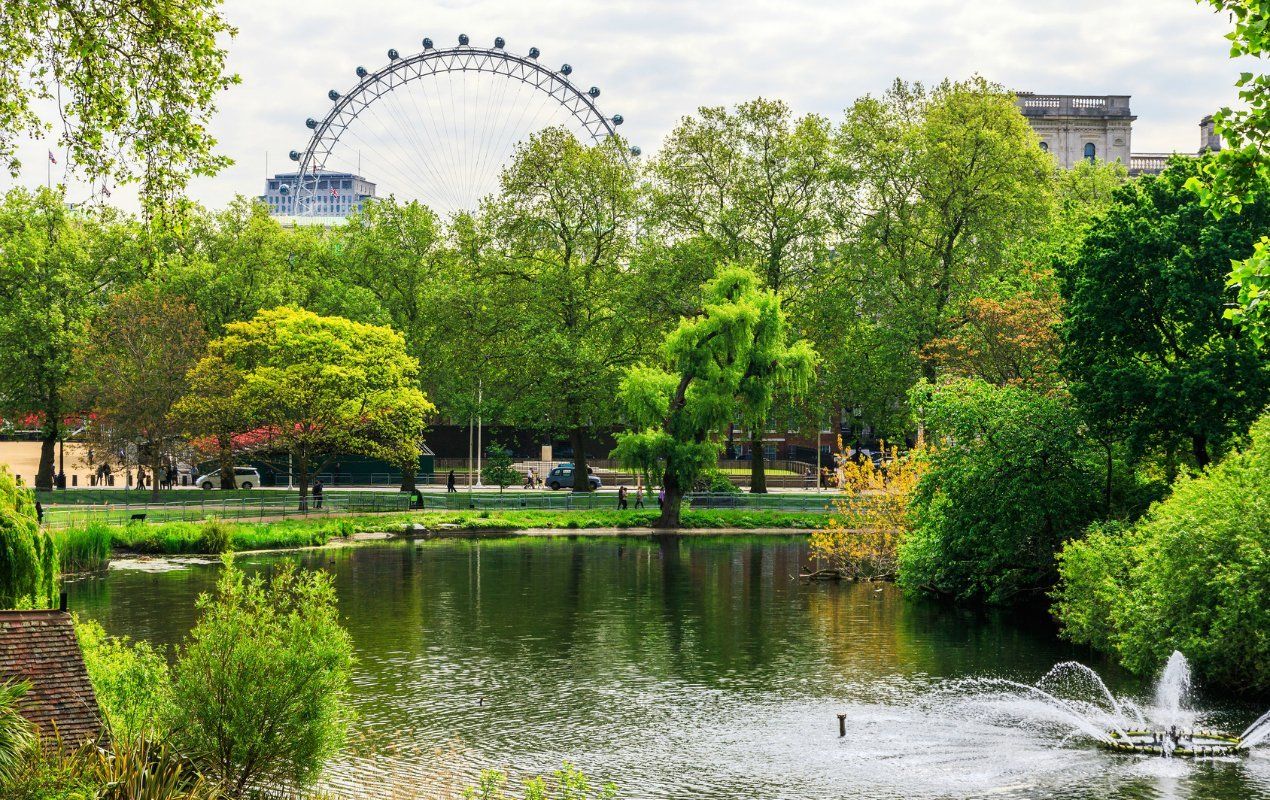 Spring is in full bloom here in London. It's a lovely time to bask in the longer days and the warmer weather. Everyone takes full advantage of the lighter evenings, and you'll find a lot of pubs teeming with the daily commuters all eager to make the most of the sunshine. With the longer days to enjoy, there's plenty going on in London. Here's what you can see and do during May!
RHS Chelsea Flower Show
One of the annual and eagerly anticipated flower shows presented by the Royal Horticultural Society, the Chelsea Flower Show is always one of the most popular. There are over 500 exhibitors this year that are taking part in this iconic event. Can you believe it's been running for over 100 years? You can expect to see anything and everything you'd associate with the world of horticulture. One spot not to miss is the sensory gardens, which aim to uplift the senses, incorporating not one but all five senses. Tickets sell out early, so check in advance to book yours here.
Affordable Art Fair
Dream of decorating your home with original works of art, but worried about breaking the budget? With all works capped at a maximum of £5,000, the popular Affordable Art Fair from May 11-1th at Hampstead gives you the chance to spend a reasonable amount on some new art for your home. It's definitely worth a look as they often sell limited edition work by household names. Book your fair tickets here.
Theater Galore – See the Best Shows in London!
Just like spring encapsulates ideas of rebirth and rejuvenation, there's also plenty of new and classic theater productions to see this month. Some top picks include An American in Paris at the Dominion Theatre, School of Rock at the New London Theatre, Don Juan in Soho at Wyndham's Theatre and Dreamgirls at The Savoy Theatre. Tickets for all the best shows in London can be found here.
Peckham Rye Music Festival
For those who love discovering the local music scene while traveling, Peckham Rye is hosting it's own music festival, giving a platform for artists to be heard. Running from the 12th-21st May, the festival is running workshops, gigs and DJ sets. Under 12s are allowed but need to be accompanied by an adult. Buy your tickets here.