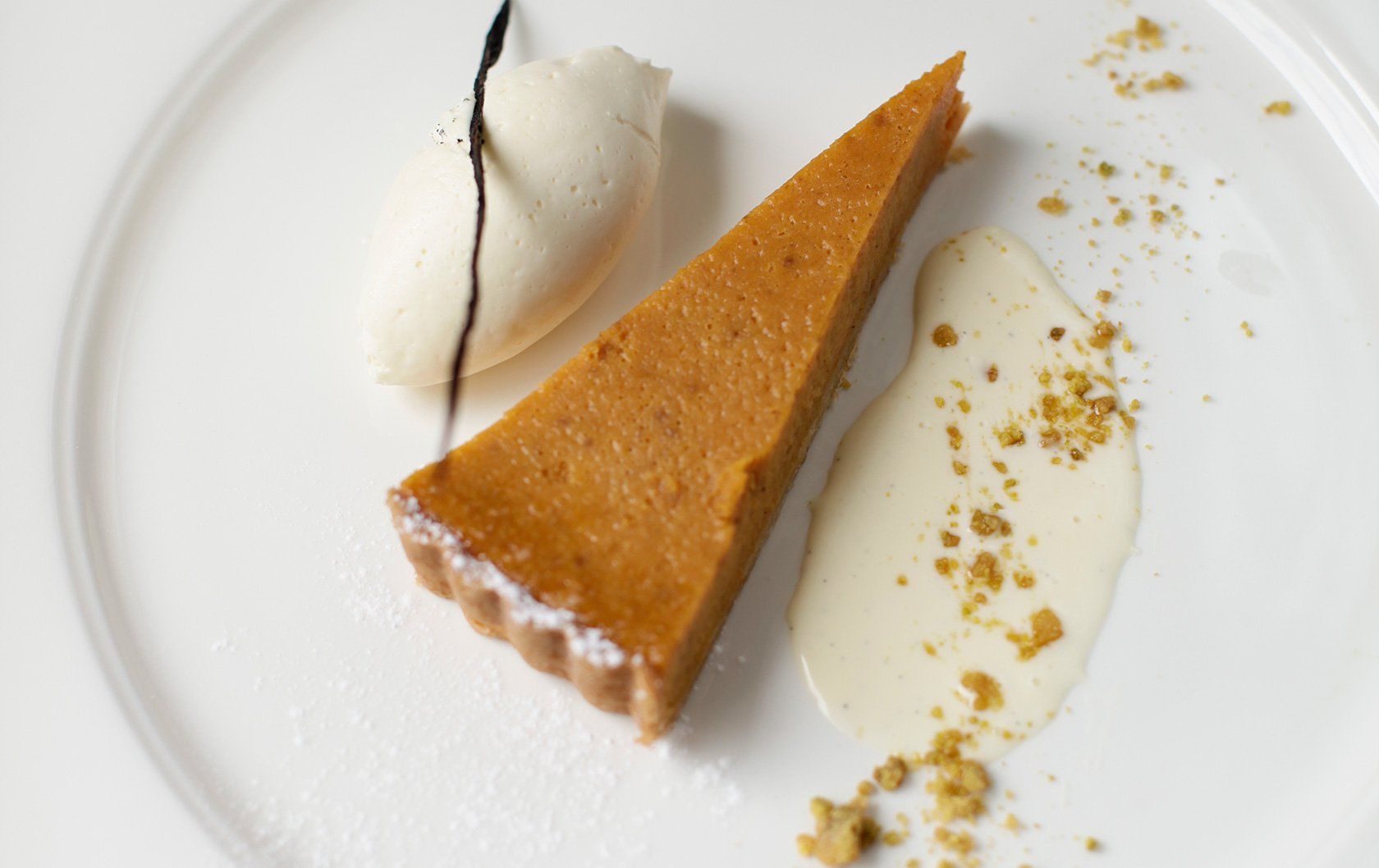 Photo: Lucy Richards
If you're vacationing with us over the Thanksgiving weekend, there are plenty of wonderful ways to celebrate the holiday. At this time of showing gratitude and spending time with family, there's no need to forego your traditional turkey meal either. Some of London's top restaurants are putting on the most luxurious Thanksgiving menus – we've done the research for you.
If you'd rather stay snug and warm indoors, bring the Thanksgiving festivities to your chic London Perfect apartment. We've handpicked some specialty hampers and treats that are sure to start the holiday in style.
Here are our culinary picks for Thanksgiving in London.
Christopher's
Photo: Lucy Richards
For the ultimate Thanksgiving dining experience, head to Christopher's, in the heart of Covent Garden. There's a decadent, three-course meal (£60 per person) with some classic, Thanksgiving favorites. For starters, indulge in Maryland crab cakes or a classic cobb salad with quails' eggs, pancetta and blue cheese. The main course is truly the hero: a slow-cooked ballotine of organic turkey, buttered beans and creamed potatoes. If you're looking for an alternative to a traditional turkey meal, there are plenty of options. Opt for the seared wild sea bass or even the vegetarian baked celeriac, Comté and piquillo pepper millefeuille. Hold back a little in order to make room for dessert though. Highlights include classic pumpkin pie with honey-bourbon crème chantilly (a sweet, whipped cream) and baked pecan pie cheesecake. Don't miss out on this fabulous meal taking place on 23rd November by making your reservation.
Cut at 45 Park Lane
Photo: Frank Alvarado
For the most refined surroundings in the heart of Mayfair, look no further that Wolfgang Puck's celebrated restaurant Cut at 45 Park Lane. This is Puck's first European restaurant, and carries on his signature flair and emphasis on quality ingredients. This Thanksgiving, the restaurant is pulling out all the stops for their three-course meal, priced at £110 per person. You may be keen to start with the black truffle risotto with Parmesan Reggiano, and we wouldn't blame you. For the main event, try the USDA prime, Black Angus beef – it's what the restaurant is famous for. Alternatively, enjoy the traditional Thanksgiving offering of roast turkey with wild mushroom stuffing, braised greens and cranberry compote. Just make sure you leave room for the decadent pecan pie with chocolate sauce and maple ice-cream. It's sure to be an unforgettable dining experience for all.
Fortnum & Mason hamper
Photo courtesy of Fortnum & Mason
For a Thanksgiving in your stylish London Perfect apartment, we recommend a sumptuous hamper from the legendary store Fortnum & Mason. Fortnum's hampers are highly sought-after around the holiday season, particularly for Thanksgiving and Christmas. The range of hampers is prolific: there are fine wines and Champagnes, or a bountiful feast of hams, cheeses and chutneys. The beautifully presented Mayfair Hamper (£275) contains toothsome fare to indulge in this Thanksgiving. It contains a wedge of Stilton blue cheese, fruit preserves, venison terrine, and smoked salmon. Take a look at the full range of hampers and how to order.
Thanksgiving cupcakes at Hummingbird Bakery
Photo: Benjamin C. M. Backhouse
For sweet treats, look no further than Hummingbird Bakery close to many of our stunning apartments in fashionable Notting Hill. This sleek chain proffering the best American-style cupcakes and pies, is your very own holiday gift. Thanksgiving wouldn't be the same without their boxes of holiday-themed cupcakes. The decadent chocolate and pumpkin gets our vote and the candied yam with a gooey meringue topping is a contender too. The Thanksgiving Mini Cupcake Gift Box is £22.50 and conveniently available online.
For a memorable Thanksgiving celebration we have some of the very best apartments in the most desirable locations in London. Our friendly reservations team are on hand to help you select one of our stunning family vacation rentals. We can also help with shopping, itineraries, tours, dining reservations, and customized private experiences. Contact us today for more information.