It's officially the first day of the winter on November 21st and nobody loves the festive season better than us here at London Perfect. Early winter is a brilliant time to visit the capital for travelers, with ravishing winter walks and trails, exclusive markets and Christmas events. Visit one of London's dreamy ice-skating locations and then take in the mighty Christmas lights and decorations, guaranteed to add some cheer. Just don't forget about the main man himself (also known as Santa).
Christmas aside, there are amazing sale bargains to be snapped up during the season, so come with spare luggage or an empty case. The season is the best time for snagging some cut-price deals, with a many major stores seriously slashing prices. The lead-up to the New Year also sees many fringe benefits for the savvy traveler. So, are we sold yet?
Here's our guide to the best of winter in this fabulous city.
Best winter walk: Hyde Park
Photo: Francis DyBuncio
There's nothing quite like a winter stroll in one of London's gorgeous royal parks. Hyde Park is one of our favorites – it's the ultimate destination for a snowy wander. The beauty of Hyde Park is in its sheer scale: 350 acres to be exact.
Visit the Rose Garden which features The Boy and Dolphin fountain by Alexander Munro, as well as the popular Serpentine Bar & Kitchen with splendid views over The Serpentine. Another bonus is that the park is absolutely free and is simply one of the loveliest places to go for a walk. The best things in life are free. Daily from 5am – midnight; free entry.
Best place to stay: London Perfect's Christchurch
Baby it's cold outside: that's why an evening snuggled-up in your London Perfect apartment is just the ticket. Our striking Christchurch duplex, located in the heart of Chelsea offers wow-factor in spades. This stylish, vacation rental boasts two bedrooms, three bathrooms and is the perfect place to call home.
The location alone is faultless, situated along a charming tree-lined street with easy access to the boutiques of King's Road and Sloane Street, as well as cultural highlights including the Royal Court Theater and the Saatchi Gallery. We can also advise on the best places to stock up on delicious ingredients and festive fare to ensure a fabulously festive holiday. Year-round; book your festive residence now or contact our travel team.
Best magical tour: Harry Potter Tour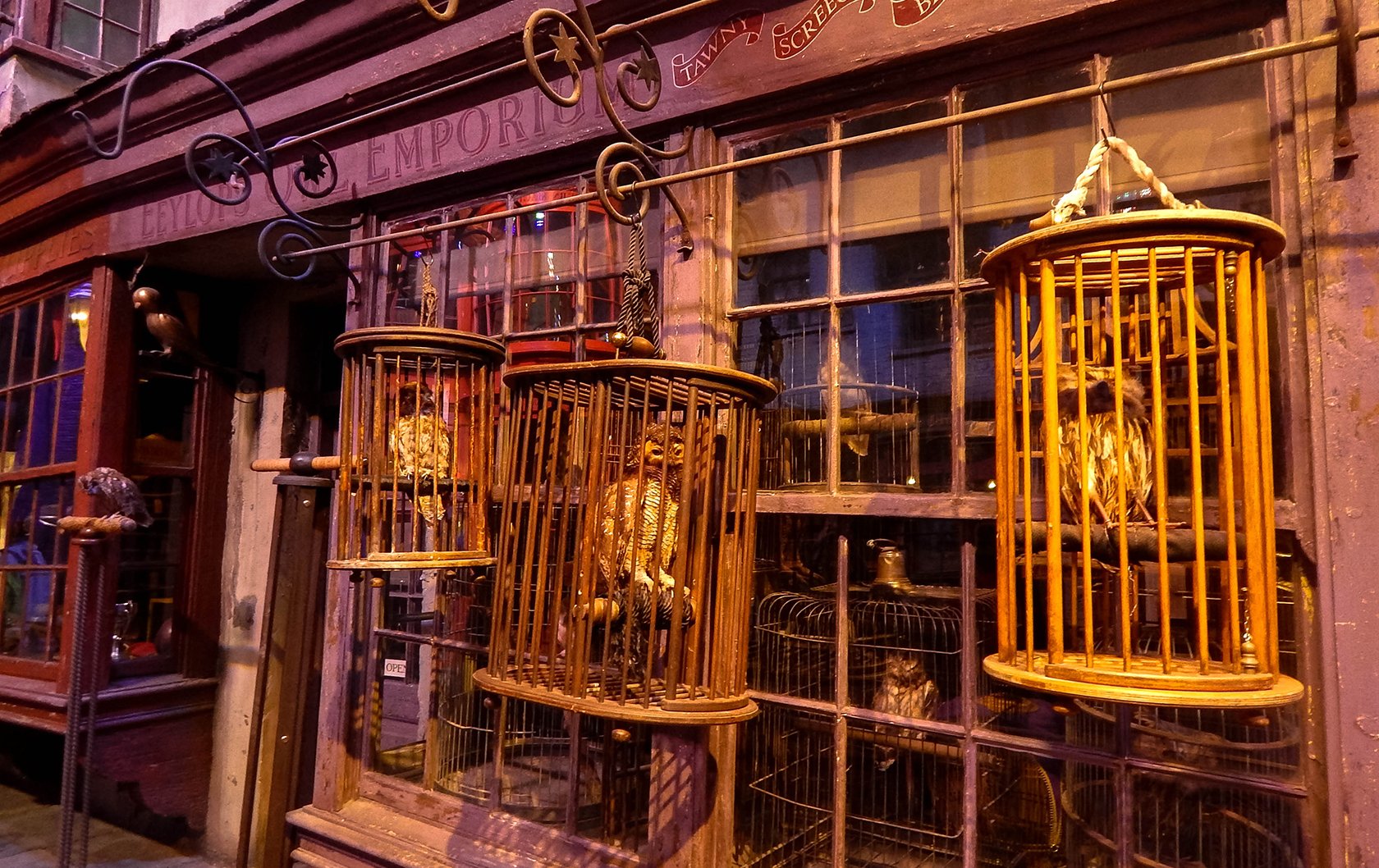 Photo: ThemeParkMedia
Add some magic to your London vacation, with a trip to the Warner Brothers Studio for the Harry Potter Tour. See the famous sets from the movies plus the Great Hall, where the Sorting Hat famously picked Harry for Gryffindor. Absorb a land full of witches and wizards, wandering down Diagon Alley, past the Leaky Cauldron.
There are plenty of opportunities for photos too, as well as getting behind-the-scenes access into the exciting world of movie animation. It's ideal for younger guests, but we have a sneaky feeling adults will love it too. Various times/prices; book the Harry Potter Tour now.
Best Christmas lights: Oxford Street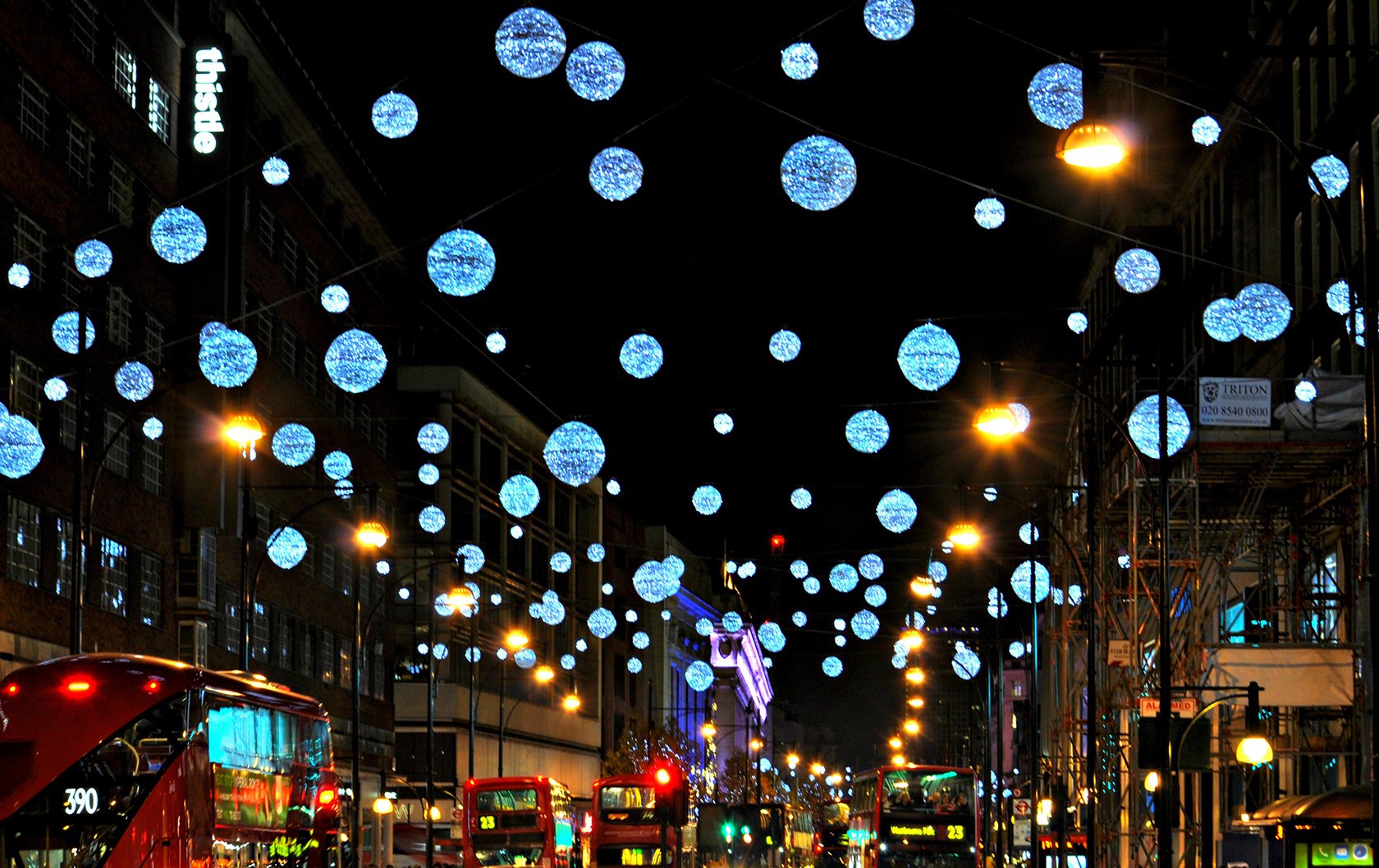 Photo: Alan Lamb
The Oxford Street lights were recently positioned on October 2nd – a whopping 84 days before Christmas – but we don't mind really. The street offers the most prolific light display to its audience and never fails to impress with its glittering perfection. This year sees 1,778 decorations inspired by snowflakes and the switch on is billed for November 7th. It's always a major event in London and garners over one million viewers. Plus, you can spend a day scouting for bargains in some of London's best department stores before joining in the revelry. From November 7 – January 5 2018; free entry.
Best ice-skating: Skate at Somerset House
Photo: Cynthia Fréva
You don't have to be Torvill or Dean to visit London's best skating rinks this festive season. Get your skates on at Skate at Somerset House. The architecture alone is enough to take your breath away, as you glide around with friends. Afterwards, indulge in a rich, hot chocolate or a warming, mulled wine at Fortnum's Lodge. Ice-skating in central London is just amazing, and Somerset House is a hugely popular spot. From November 15 – January 14 2018; book your tickets now. 
Best hot new restaurant: Aulis
Photo: L'Enclume
Superstar chef Simon Rogan is famed for his restaurant L'Enclume, which was awarded Britain's best restaurant for the fourth year in a row. He launches his new eight-seater fine dining restaurant in London this November. You can expect seasonal, local ingredients and innovation as usual. Plan well ahead for this one. Book now for a chance to experience it.
Best festive market: Winter Wonderland
Photo: Winter Wonderland
You really can walk in a winter wonderland at the UK's most incredible winter event at Hyde Park. Annually, Winter Wonderland signals the start of the festivities with a whole program of activities. There are winter markets, seasonal treats and Christmas grottos. Children will adore this epic event, especially Santa Land and The Magical Ice Kingdom – a towering ice sculpture installation. From November 17 – January 1 2018; free entry, some ticketed events.
Best sales shopping: high-street bargains
London's sales seem to start earlier every year. During mid-season sales in October and November, there are also surprising deals to be had. Early December sees many shoppers: the festive feeling is in full-swing without the last-minute stampede. Spend a leisurely day browsing the pretty stocking fillers at Liberty, shopping for luxury brands at stores such as Harrods, Selfridges and Harvey Nichols, and decadent food hampers at Fortnum & Mason. The high-street is also a hit for savvy shoppers with stores such as John Lewis, Debenhams and Marks & Spencer providing ample inspiration. Wait until after Christmas Day and you'll see rock-bottom prices and quality goods with up to 70% off. From October to January 2018.
For the ultimate winter vacation, we have a selection of the finest London vacation rentals in the most sought-after locations. Contact us now for more details and availability. Our friendly reservations team are on hand to help you select one of our festive family vacation rentals. We can also help with shopping, itineraries, tours, dining reservations, and customized private experiences. Contact us today for more information.