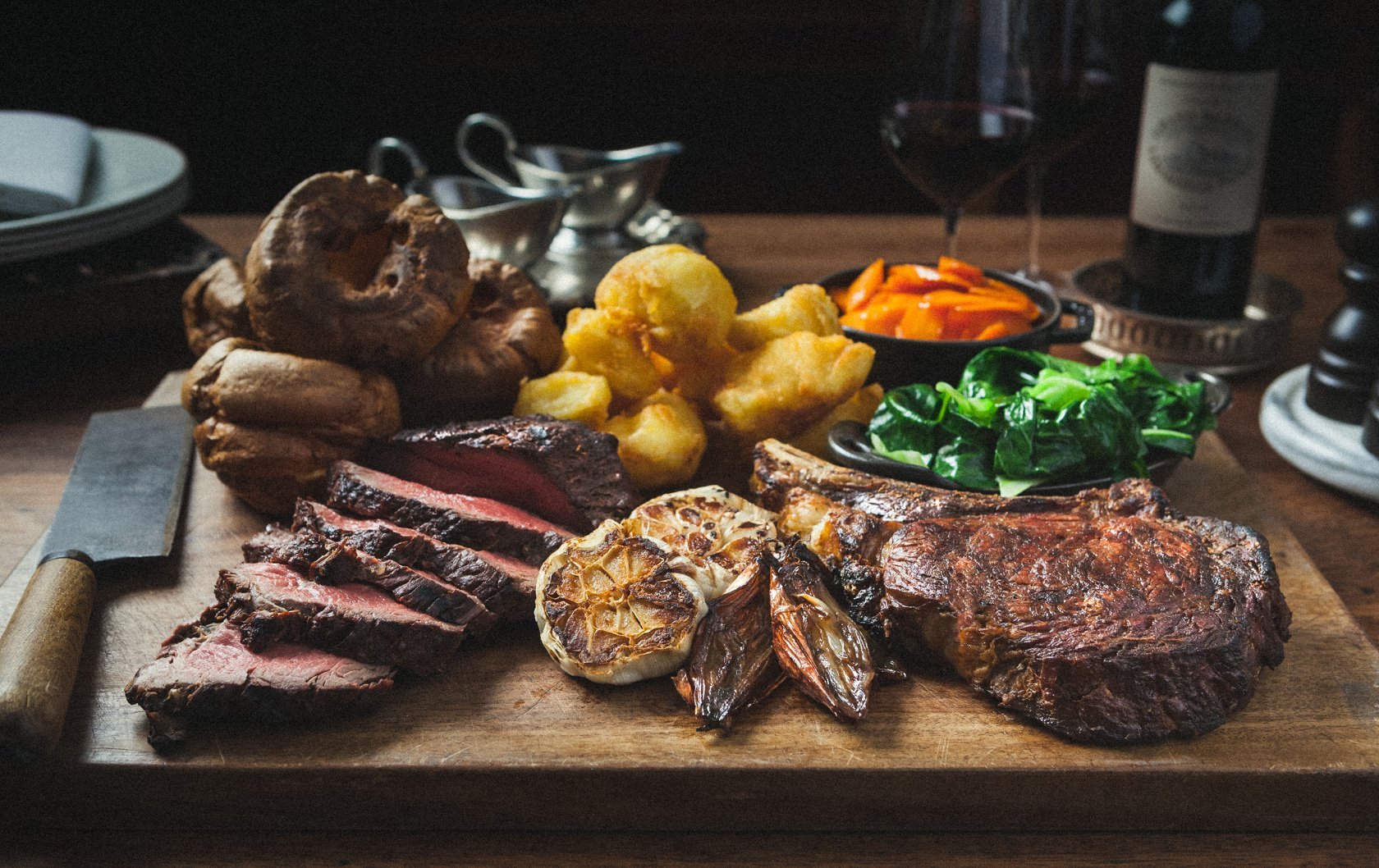 Tuck into this at Hawksmoor. Photo: Hawksmoor
The Sunday roast: a British staple and tradition with an estimated 1.4 billion eaten annually. What could be more comforting in colder climes than a mountainous plate of tender meat, crispy Yorkshire puddings (now that's another blog) roasted vegetables and buttery mashed potatoes, drenched in a rich gravy? When it's paired with a local ale in a toasty pub, a happy marriage occurs. Be it a carvery, a buffet or a more upmarket affair, as winter fast approaches there's nothing quite like it.
Sunday roasts are extremely popular in the UK. Most establishments offer a traditional roast but upgraded with all the embellishments such as top-grade meats, fine Yorkshire puddings, and lashings of gravy.
Here's a pick of six we like in London.
Hawksmoor
Hawksmoor has various locations across London, so if you are staying at one of our chic London apartments, you can search for the nearest outlet. They claim to be the finest steak restaurant in the UK but they also dish up a melt-in-the-mouth Sunday roast. For just £20 you can get succulent beef, slow-roasted and served with all of the trimmings. Yorkshire puddings here are just the right combination of crisp and fluffy, with lashings of gravy. The best bit? All the meat comes from local suppliers.
The Jugged Hare
Wine and dine at one of the best gastropubs in central London, just around the corner from the Barbican. The Jugged Hare specializes in seasonal British game, spit-roast meats, fish, and shellfish and the menu has an amazing variety. A highlight is an 18th-century dish after which the pub is named, The Jugged Hare. Main dishes are around £20-£30 and the menu is impressive.
Blacklock Soho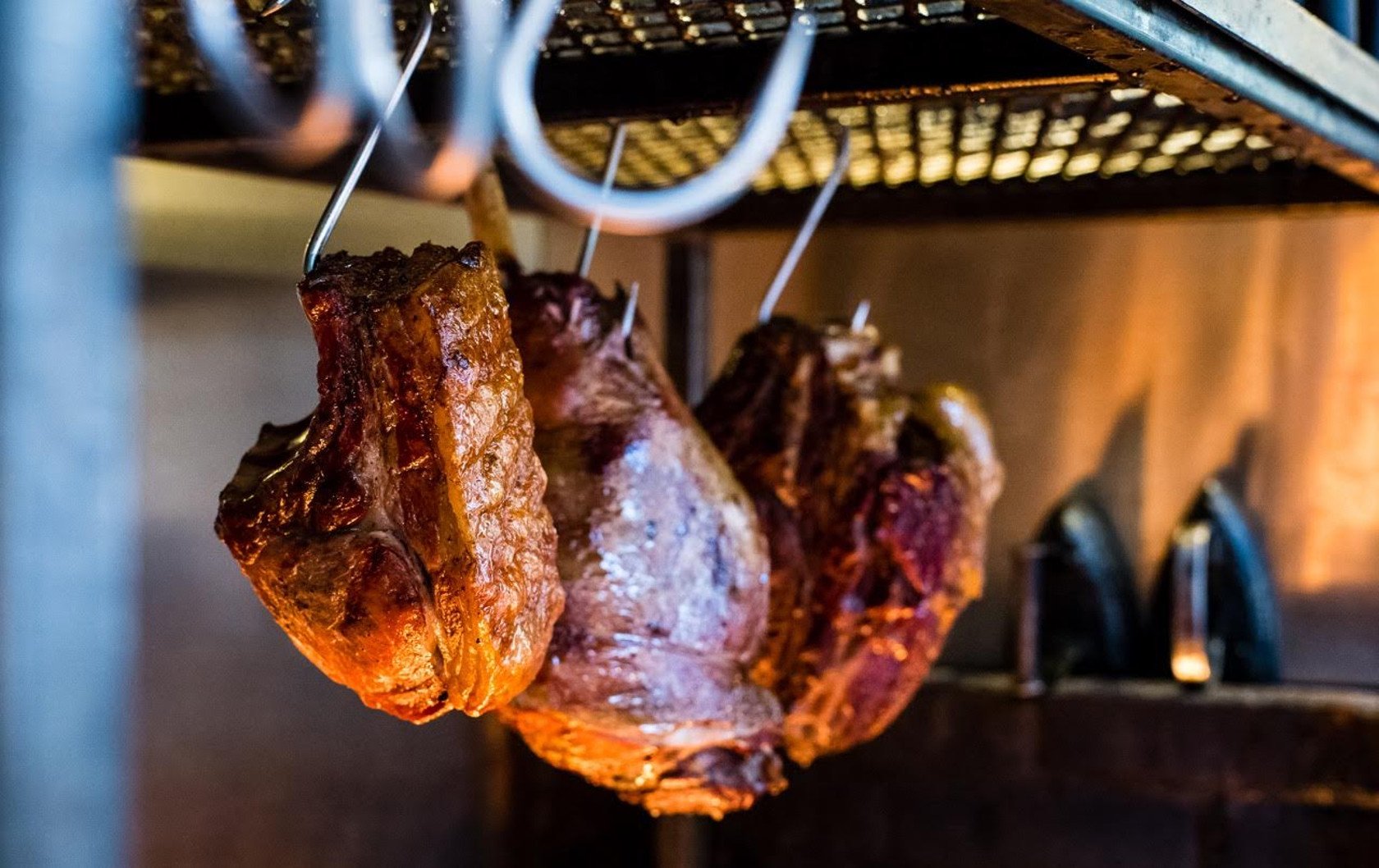 Lush Blacklock chops. Photo: Blacklock Soho
Sunday lunch in a former brothel may sound a bit odd to some but dining in the basement at Blacklock Soho is certainly fun. Located just around the corner from Piccadilly Circus and the theaters that reside on Shaftesbury Avenue, it's also a stellar spot if you intend to catch a show. The atmosphere and design at Blacklock are true to its Soho heritage and the extensive lunch menu has a modern twist: it still features an assortment of juicy meat for the carnivore but namely chops. There's also an exciting cocktail list, making Sunday even happier.
Roast
It's all in the name, the British menu at Roast is vast but their Sunday lunch menu is not one for the light-hearted (read: those with a smaller appetite). A three-course meal is £37.50 but it does include all the trimmings you'll need and more. You can, of course, pick and choose from their usual Sunday menu but why not treat yourself to a decadent lunch or dinner?
The Albion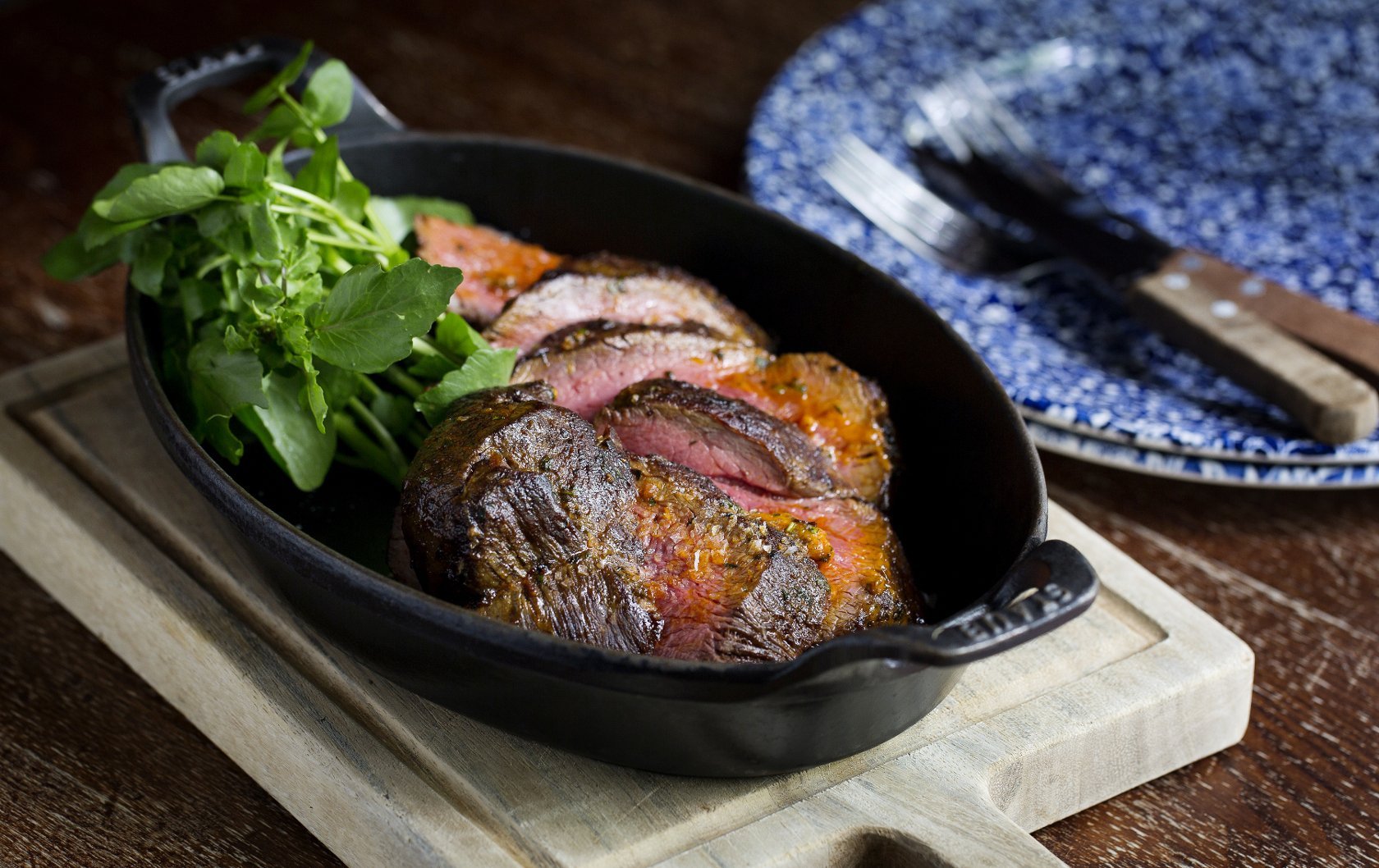 The Albion roast. Photo: John Carey
The Albion is a homey country-style pub, steeped in history from when Islington was just fields and farmland. Albion's hearty log fires are an added bonus in the colder weather and provide a warm and comfy meeting place. There's authentic British pub grub with an added elegance, so tuck into roasted meat or share a tasty shoulder of lamb, and make this place your new winter bolthole.
The Bobbin
Described as a "gastropub" – a pub serving high-quality fare – The Bobbin infuses British traditions with a modern Italian-influenced menu. Located in Clapham, this trendy venue offers a delicious selection of dishes (starters, mains, and desserts) if you want the works. Go with roast sirloin of beef or belly of pork, or try something completely different, like their black truffle and burrata tortellini. Expect to pay around £7-£12 for starters and £13-£20 for mains.
The Harwood Arms
The Harewood Arms is a pub hidden in the back streets of Fulham but don't let that put you off this popular Sunday spot. Excellent food and wine in a casual setting are the hallmarks of the only Michelin-starred pub in London. The Harwood Arms was built in 1840 as a vintage pub yet its current design is modern, clean and fresh. The set menu is £39.50 for a two-course meal and £48.50 for three courses, which makes it expensive but quality comes at a cost.
No matter where you find yourself in London, there are always plenty of cosmopolitan lunch options and our London Perfect homes are located in the best neighborhoods. Fancy help with planning your itinerary? We are here to assist you. Contact us for more information.
Read more on the diverse food scene in London on our blog.