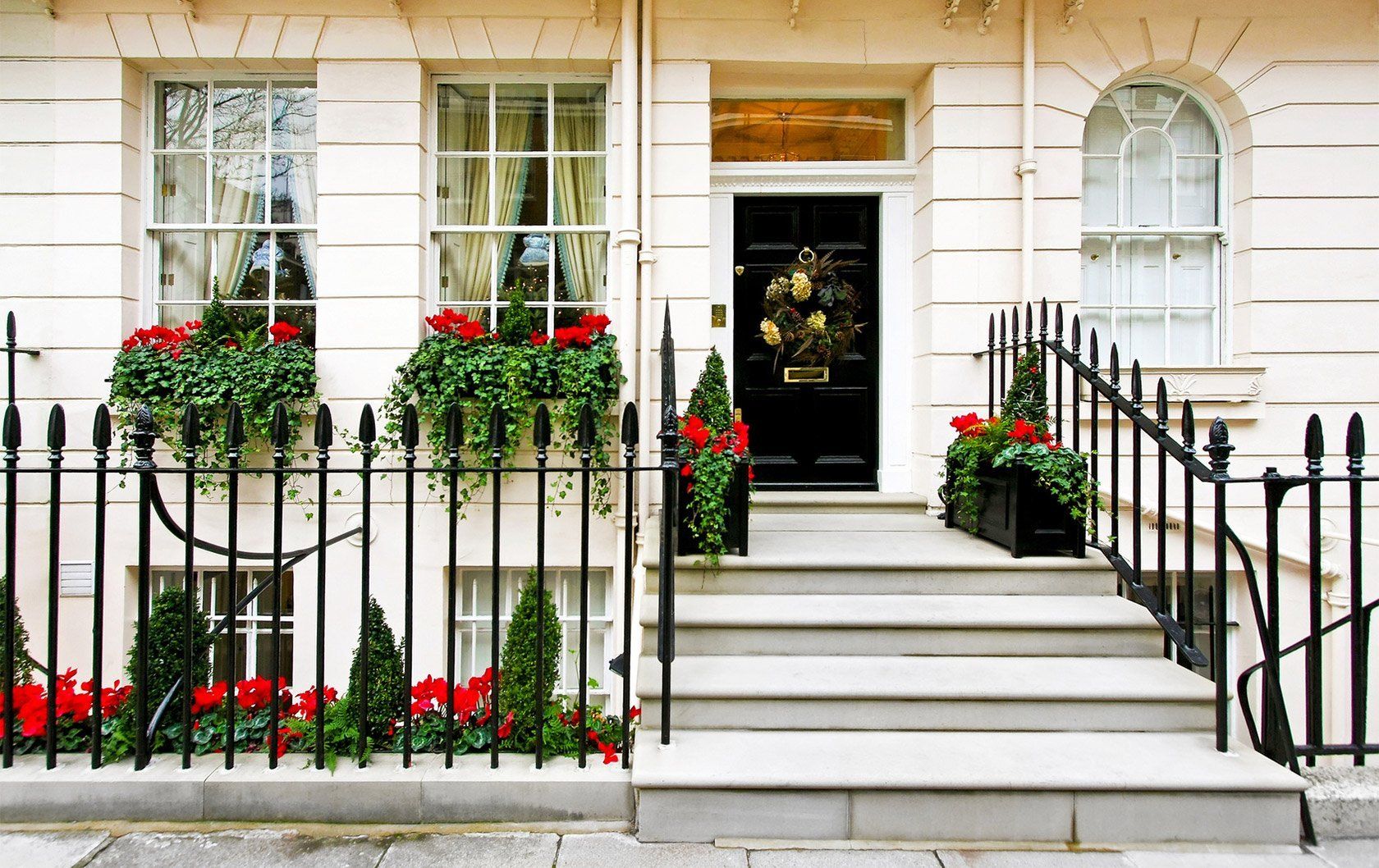 One of the most exciting parts of traveling is exploring another country, its culture, and its traditions, especially around such a festive time like Christmas. Whether you're celebrating the holiday season here in London or spending time at home, here are some time-honored British holiday traditions. Grab a yule log or some tasty mincemeat pies and get the fancy party poppers ready.
If you're staying at one of our grand homes, you'll have plenty of room for entertaining your guests and hosting a delicious Christmas dinner. Our elegant Danebury apartment sleeps up to six people and offers all the home comforts in the heart of Notting Hill. If you're making a dessert, pick up some quality ingredients from the nearby supermarkets and seasonal treats from Bettys or Marks & Spencer – they have an impressive selection of tempting festive fare. Read on for some British Christmas traditions you may not know about.
British Christmas Traditions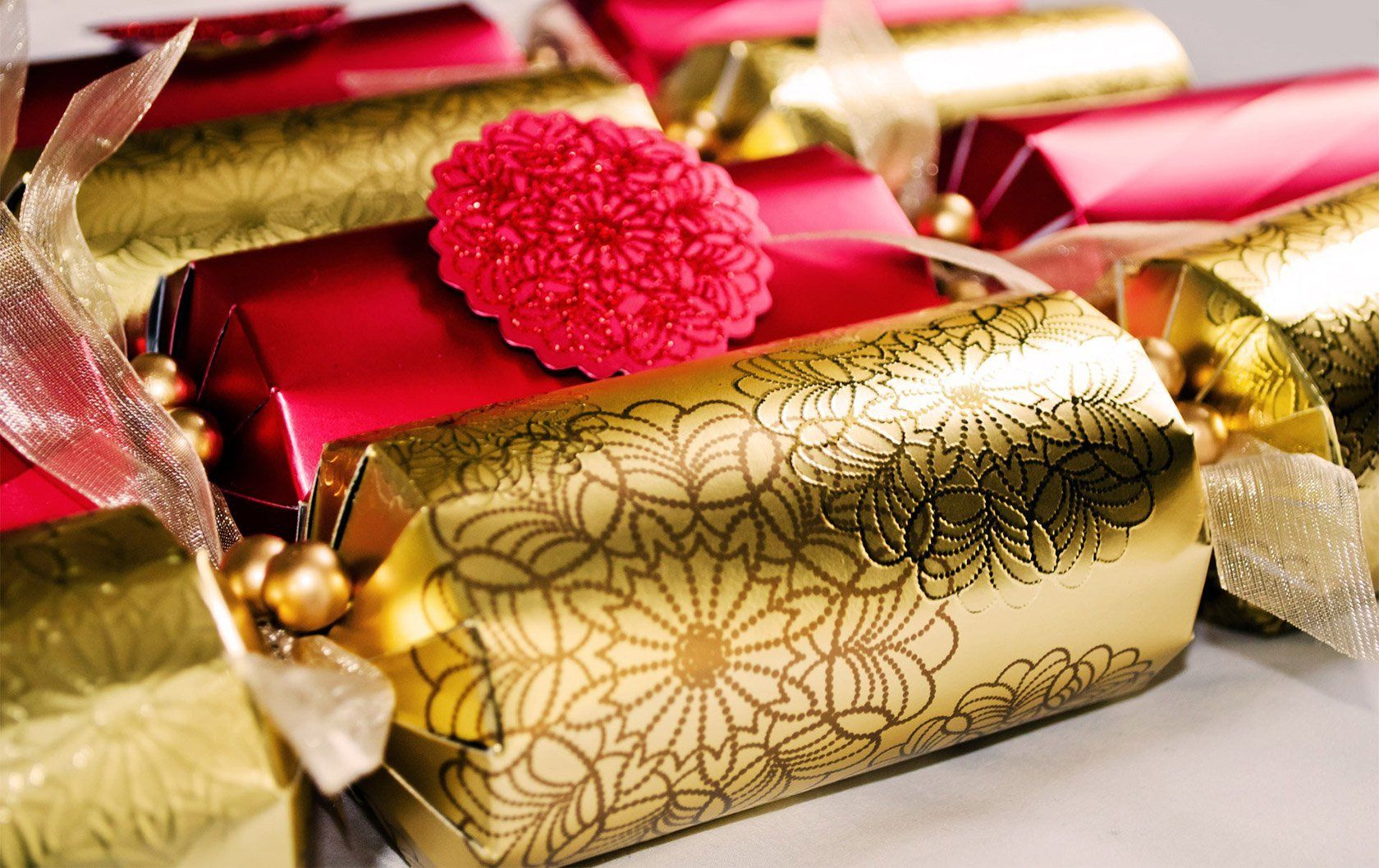 1. Christmas Poppers
While this seems like something only seen in films, people really do have Christmas poppers every year. They're fun for the whole family, and when you crack them open, you'll find paper crowns (and terrible jokes) people wear all Christmas day. They are usually popped during Christmas dinner to get into the spirit of things and London department stores have an amazing selection.
2. The Queen's Speech
Every year, millions of British citizens tune in to watch the Queen speak to the country, wishing them a happy Christmas. The King's grandfather delivered the first Christmas speech in 1932, broadcast live over the radio. His son, Edward VI, confirmed it as a tradition in 1939 while seeking to boost morale during the second world war. If you're in the UK, you too can partake in this British tradition.
3. Mincemeat Pies
While more of a food than a tradition, delving into these fruity pies is certainly part of the holiday season. Pick them up at any London supermarket or better yet, local bakeries have excellent versions.
4. Christmas Pudding
This is not actually pudding the way Americans consider pudding, but it is delicious. Traditionally, people make it a week before Advent on "Stir-up Sunday" and in the past, they'd stir a six-pence coin into the mix. You likely won't find them today, but Christmas puddings with brandy sauce are still popular on Christmas Day.
5. Holiday Specials
The UK often launches favorite shows on Christmas Day. Shows that ended in October will resume solely for Christmas Day, in what is often the longest and most high caliber episode of the season. Dr. Who and Downton Abbey were famous for this timing: Downton Abbey has a huge following in the UK.
6. Roast Turkey
In the UK, though roast beef or ham might make an appearance, the star of the show for Christmas dinner is turkey with all the trimmings such as stuffing and cranberry sauce. Don't forget the Brussel sprouts too, they are always popular at Christmas!
7. Yule Log
Historians debate where, precisely, the yule log custom originated, but it is certainly part of British culture. Traditionally, the yule log is kept burning through the Twelfth Night of Christmas, and it was said you'd have good luck all year if you helped drag the decorated log from the forest into your home. There aren't many British people who drag trees through the streets of London anymore, but there are still plenty of people who indulge in creamy chocolate yule cakes.
Our beautiful London apartments offer the perfect home away from home this Christmas, and we can't think of a more wonderful time of the year to visit the city. Contact our friendly reservations team now.