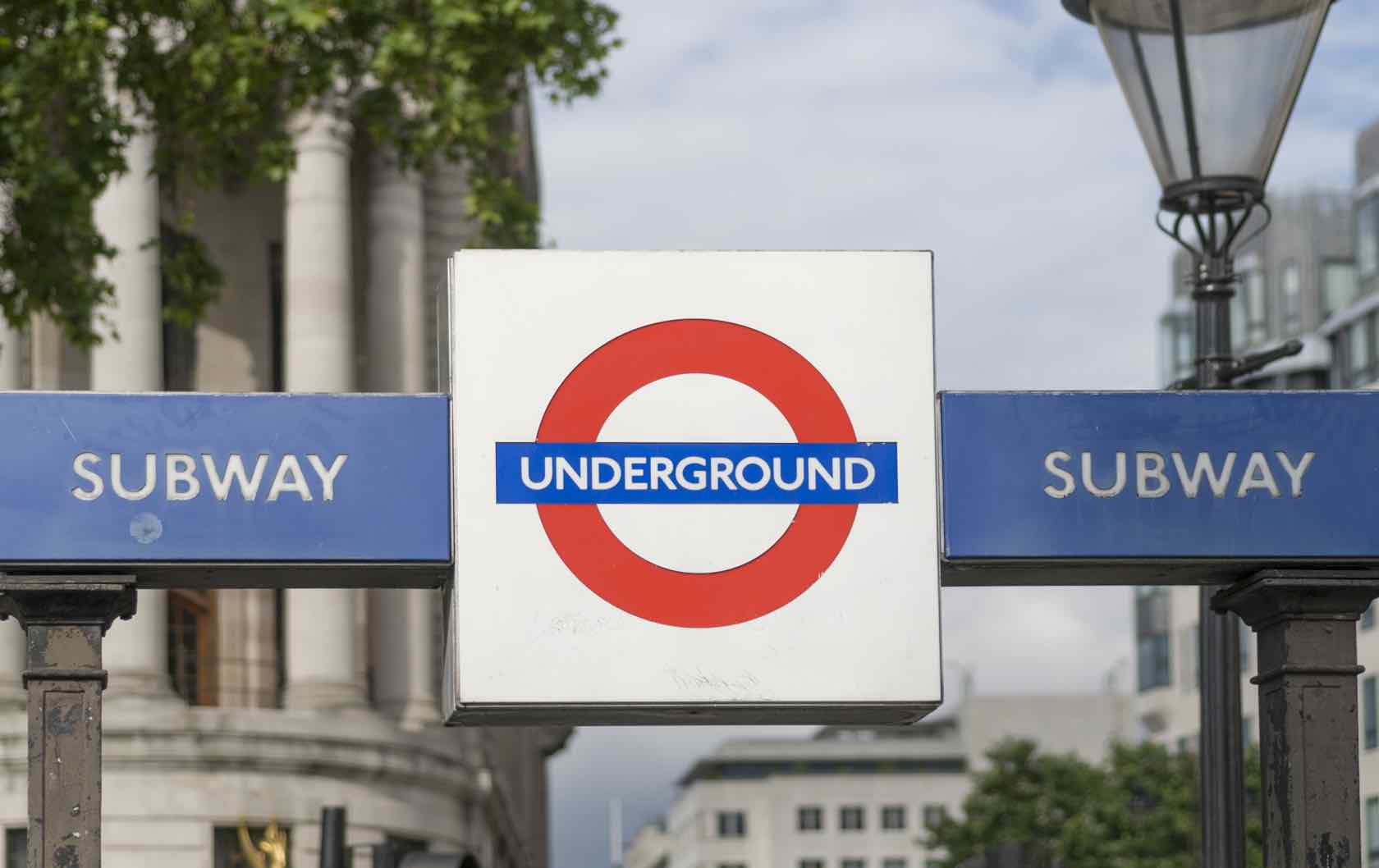 The London Underground is both famous and infamous. Stretching far and wide across London and connecting with stations nationally and internationally, it's truly comprehensive, but it can also be jam packed and chaotic. And who really enjoys the Underground and its masses of commuters? Despite the Tube's faults, it truly is the fastest and most economical way to get around London (Make sure to get your Oyster card). Thus, we've got eight tips for riding the London Underground that will make your Tube journeys smoother.
Riding the London Underground

1. Avoid rush hour…
Avoid rush hour like the plague. Everyone is racing to get to the next destination and won't stop. If you can avoid traveling at this time–do!  Travel during other periods is much less stressful and will restore your faith in the service.
2. The right side on the escalator
Always make sure to stand in the right side on the escalator or face the consequences. TO THE RIGHT. Go as far as you can go, then allow experienced commuters to run up the escalator on the left. Only join them if you can guarantee traveling at warp speed.
3. Get the app
There's always the app. Get the app before riding the London Underground. Seriously, someone has calculated exactly which carriage to stand in so that you can be sure of the quickest journey on the Underground. Yes, really. If you're time-pressed (and maybe time-obsessed), then why not?
4. Have a nose through the free papers
Post rush hour, at either end of the day, is a great time for taking a seat and having a look at what happened in London the night before. While pretending that you're reading the news, look out for who has been out on the red carpet. If celebrity gossip is not your thing then check out London's coming events. There are good guides inside most of the free papers. Plus, they often have deals for restaurants or theater tickets. We like free and great deals!
5. A pocket map is a must
You will get lost riding the London Underground; it's a given. But, the little maps are very cool. Stations have dozens of pocket-size paper maps that are very handy, so nab one. It will come in handy when trying to figure out if you're in the right place. It takes a while to get to know the Underground, so keep trying out new routes and you'll soon be a pro.
6. How about an alternative map too?
Get an arty, alternative map of the Tube. Or, maybe a Dr Who Tube map? There's also a literary map.The list goes on and on, and there's even an impressive historical map. These are great to collect as travel mementos, so keep your eye out for different ones when riding the London Underground.
7. Stay near a well-connected Tube station
When visiting London, especially for the first time, you'll soon understand how important and convenient it is to be near a well-connected Tube station. One of the best areas to stay in London is Kensington and South Kensington. Both have direct Tubes to Piccadilly, Knightsbridge, Kings Road and the Theatre District. You'll have so much of London right outside your door, especially if you stay in one of our London Perfect apartments. We have many in Kensington and South Kensington in which to choose.
8. Visit the London Transport Museum
Transport geek alert: head over to the London Transport Museum in Covent Garden for your fix. Complete with old Tubes, buses and trains, and very knowledgeable staff, there are also mugs, tea towels and all manner of paraphernalia, should you actually now love the Underground and want it in your home.
Navigating and riding the London Underground can feel overwhelming at first. However, with the help of apps, maps and our tips, you'll be getting around London like a local in no time.
For your next stay in London, our knowledgeable reservations team is on hand to help you select one of our stunning family vacation rentals. We can also help with shopping, itineraries, tours, dining reservations, and customized private experiences. Contact us today for more information.