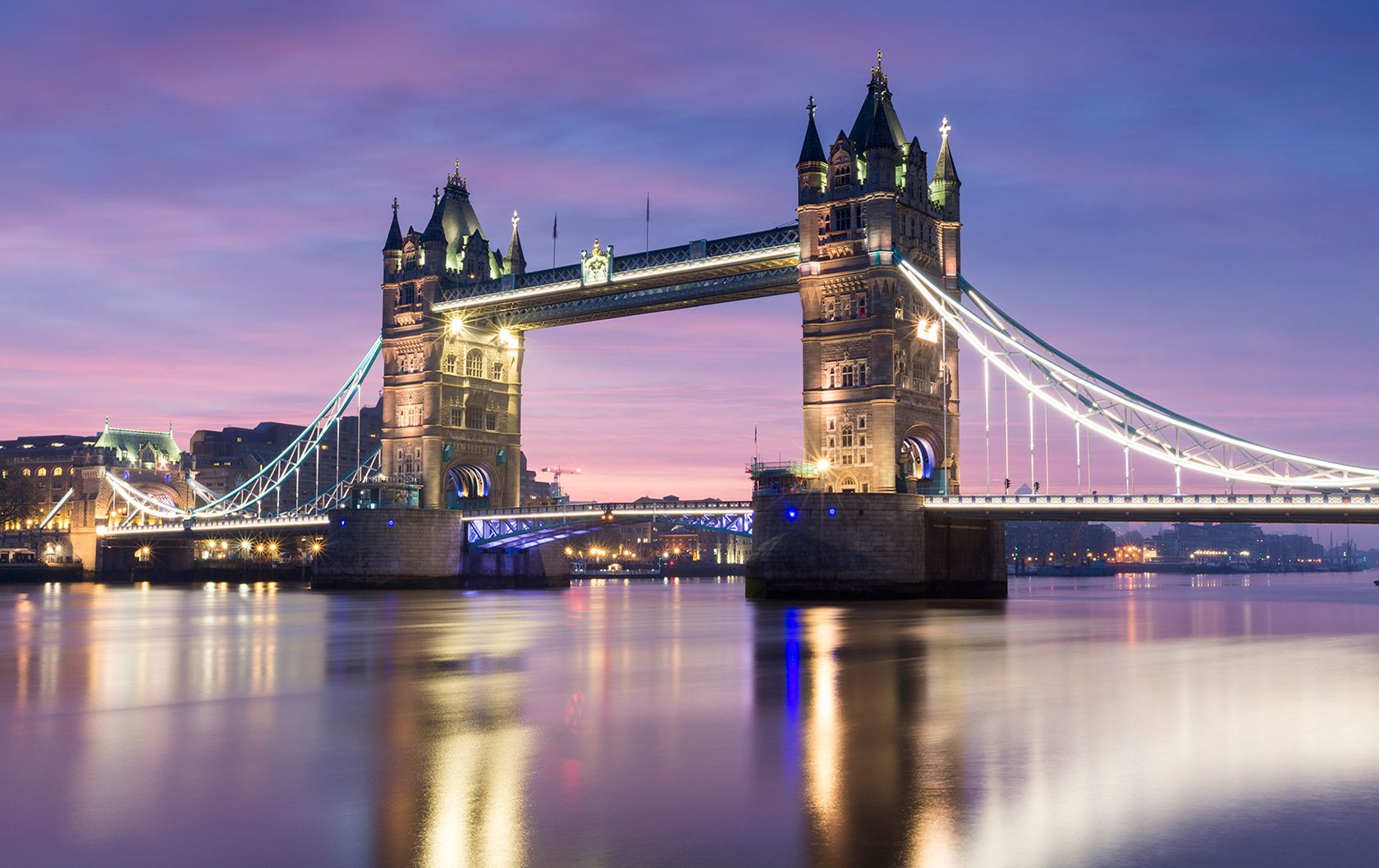 England's capital may have an elegant classical look, steeped in history, but beneath the formal façade beats a passionate heart. Tap into the city's seductive side at some of the most romantic spots in London, ideal for a Valentine's Day date to remember. London Perfect has romantic retreats to match, but for those who can't travel right now here's inspiration for future trips plus ideas for recreating the London love at home.
PASTEL-PRETTY NOTTING HILL
Pose for snaps together by pastel-pretty coloured terrace houses on Notting Hill's famous Portobello Road, host to an iconic outdoor market selling food, flowers, clothes, and antiques. The first section of Portobello Road nearest Notting Hill Gate is particularly beloved of Instagrammers, with rainbow-bright residences that would look cute on a confectionary box. Keep going all the way down to Golborne Road, where Portuguese cafés Lisboa and O'Porto serve hot coffee and tasty custard tarts to go. London Perfect has romantic vacation rentals close to Kensington Gardens and Notting Hill, such as The Leicester. Portobello Road, Notting Hill, W10
STROLL THE SERPENTINE
Wander round The Serpentine in Hyde Park, a ravishing recreational lake dotted with swans and flanked by leafy trees and waterfront cafés (handy for takeaway coffees and snacks). It's popular for boating and swimming, and is just a skip from the lovely Princess Diana Memorial Fountain. To shorten the two-mile loop walk, just tackle the section east of West Carriage Drive bridge, or keep going to the lake's north end and lounge in the tranquil Italian Gardens, another of our favorite romantic spots in London. Hyde Park, Serpentine Road, W2
LOVELY LEIGHTON HOUSE
Visit a smaller, more intimate, less crowded museum such as Leighton House near Holland Park, the former home of Victorian artist Frederic, Lord Leighton, renowned for its intricately tiled, domed Arab Hall, lavish interiors, sculptures, and paintings. This romantic 19th-century house and studio is near many of London Perfect's holiday apartments. Home of noted Regency architect, the Sir John Soane's Museum also offers exotic, statue-packed interiors and art. By contrast, the V&A museum of art and design is enormous, but full of heritage charm. Leighton House Museum, 12 Holland Park Road, Kensington, W14; Sir John Soane's Museum, 13 Lincoln's Inn Fields, WC2; Victoria & Albert Museum, Cromwell Road, Knightsbridge, SW7
SOUTH BANK AT SUNSET
Walk along London's South Bank by the Thames, from the Royal Festival Hall near Waterloo Station to monumental art gallery Tate Modern. Open-air book stalls, food shacks, and cafés line the walkway. It's a flat, easy stroll but takes in many of the city's best sights, from the mighty river and old-meets-new London skyline to the National Theatre and Shakespeare's Globe. Once at the Tate, head north over the Millennium Bridge to St. Paul's Cathedral. This route is especially seductive at sunset and is a magnet for romantic souls. It's also home to the London Eye observation wheel, ideal for dating highs with bird's-eye views when open. South Bank, SE1
FLOWER POWER
Say it with flowers at the Isabella Plantation, a 40-acre Victorian woodland garden that should make any list of romantic spots in London. Although its wonderful rhododendrons and azaleas are at their peak in late April and May, the blooms are always gorgeous here, especially when reflected in the pretty ponds and streams. Bring a picnic or a flask of hot chocolate for refuelling when rambling the trails. Look out for herds of wild deer in the surrounding Richmond Park too. Alternatively, East London's Columbia Road Flower Market is a romance-revving place to pick up bouquets and plants for sale when open, surrounded by shops and cafés. Richmond Park, Richmond; Columbia Road (corner of Ezra Street), E2
ROYAL ROMANCE
Enjoy a right royal stroll around the gardens at ornate Tudor Hampton Court Palace, once home to Henry VIII. While the king wasn't the best relationship role model, having had six wives (including two he divorced and two he beheaded!), his fabulous 60-acre gardens are one of the most romantic spots in London. Set beside the Thames, they offer a verdant expanse, with topiary-shaped trees, an ancient grape vine, ornamental lakes, and a riot of spring flowers. Hampton Court Way, East Molesey, Surrey
Add a touch of London to your Valentine's Day
Even if you can't make it to the UK this month, here are three ways to recreate London romance at home:
Peruse the pages of London in Bloom, photographer Georgianna Lane's utterly romantic London book capturing the city's love affair with flowers. The pretty-in-pink spring blossoms will transport you straight to London's lovely gardens, parks and mews houses.
Host a classic English high tea at home with your nearest and dearest, including Earl Grey tea, cucumber sandwiches, shortbread or scones. Famous foodie store Fortnum & Mason even has a St. Valentine's Tea blend this year, and offers online shopping.
Buy some local flowers inspired by English spring blooms, including daffodils, narcissi, crocuses, tulips and irises. Or treat yourself or a loved one to some letterbox flowers (which post through the mail slot) from British online florist Bloom & Wild.
Dreaming of Paris, too? Check out our Romantic Spots and Inspiration from Paris for Valentine's Day.