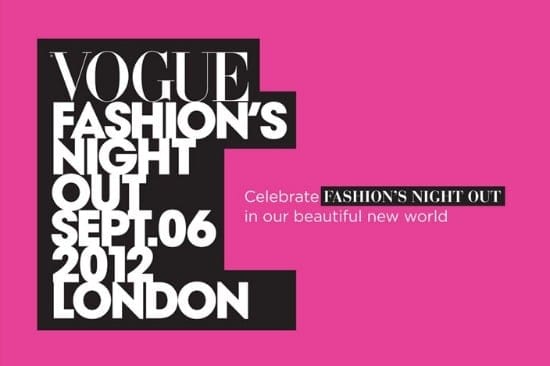 Fashion lovers in London this Thursday, September 6th, are in for a fabulous shopping experience during Fashion's Night Out 2012 present by Vogue. Launched in 2009 in New York City, Fashion's Night Out (FNO) is an annual event that has spread to cities across the world. As one of the top fashion capitals, London is gearing up to put on another great show this year! With events at boutiques and department stores across London, check out Vogue's Fashion's Night Out website for all the top spots to find live music, designer appearances, special FNO launches, charity events and, naturally, the latest styles for what to wear on Fashion's Night Out!
Where will be heading to on Fashion's Night Out this year? The beautiful Liberty department store just off Regent Street is one of our favourite shopping spots in London. The gorgeous historic building, the fabulous designs – and they sure do know how to throw a party and fashion event! Check out the highlights from Liberty's 2011 Fashion's Night Out events in the video above. To find out more about the events for Fashion's Night Out at Liberty visit their website here.
Have fun celebrating fashion wherever you are on Fashion's Night Out 2012!