There are few places in the world that instantly feel like home. English pubs are one of them. In a world full of fast paced working environments, endless social media, and a constant pressure to perform, sometimes you need a quiet place to unwind and enjoy a pint. Enter your best friend, the English Pub!
An English pub is not to be confused with an American Sports Bar or an Irish pub, though both have their own merits. They're cozy and alive with happy faces and intellectual conversations, twinkling eyes and easy laughter.
It's not just the homey carpet or the fire crackling and spitting in the fireplace. It's not just the selection of real ales or the heavy, wooden bar. Nor is it the charming quotes from Chaucer or C.S. Lewis that adorn many walls. It's the spirit of the place – there's nothing quite like the welcoming ambience of a good English pub.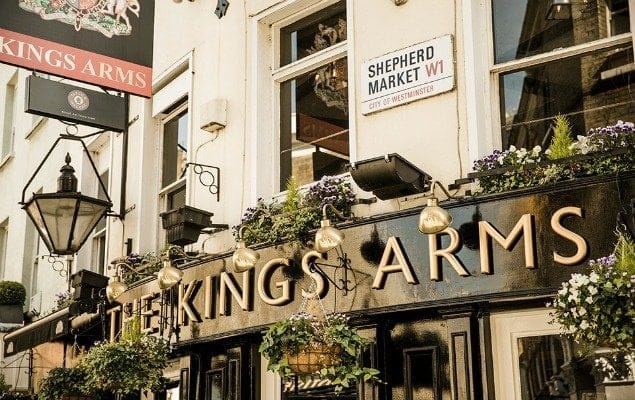 Since most British Pubs have been around longer than the majority of people can remember, there's a shared history that unites the patrons that frequent them. There's something familiar about the sturdy walls and simple atmosphere that you can't find anywhere else in the world. As a traveler, you start to notice that every English pub you enter has the same aesthetic, like it's an ingrained prerequisite.
In a way, British pubs are the American equivalent of coffee shops: they are ideal places for the general public to hang out, grab a bite, get some work done, and lounge the day away. There's no shame in having a beer with lunch, and come winter, mulled wine makes a shameless treat, no matter the time of day.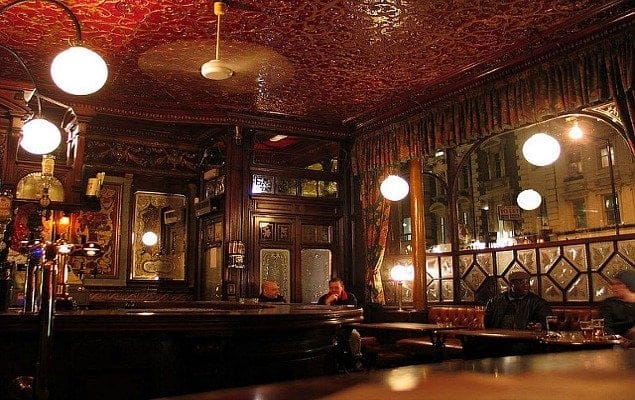 While at first glance English and Irish pubs seem indistinguishable, once you've spent time in both you'll come to see the difference. By day, Irish pubs have a more melancholy vibe, while by night they turn into raucous party houses. Meanwhile, English pubs stay pleasant day and night, with only a change in volume or the addition of some live music to brighten up a dreary night.
Soon, you'll start to take this welcoming vibe for granted. You'll learn to treat the neighborhood pub like an extension of your living room. Just be careful, because if you do eventually leave England, you'll miss the warmth and instant camaraderie more than you could ever imagine, and ache for those solid walls and perfectly poured pints on the coldest of winter days.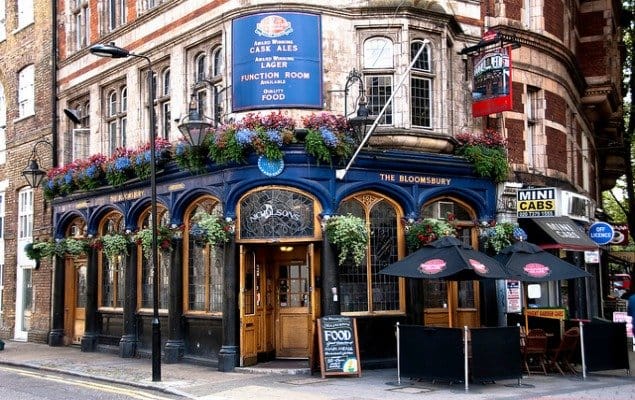 (Image credits: Alessandro Grussu, Kurt, Slack12, Zwillingga, all other images by the Author.)