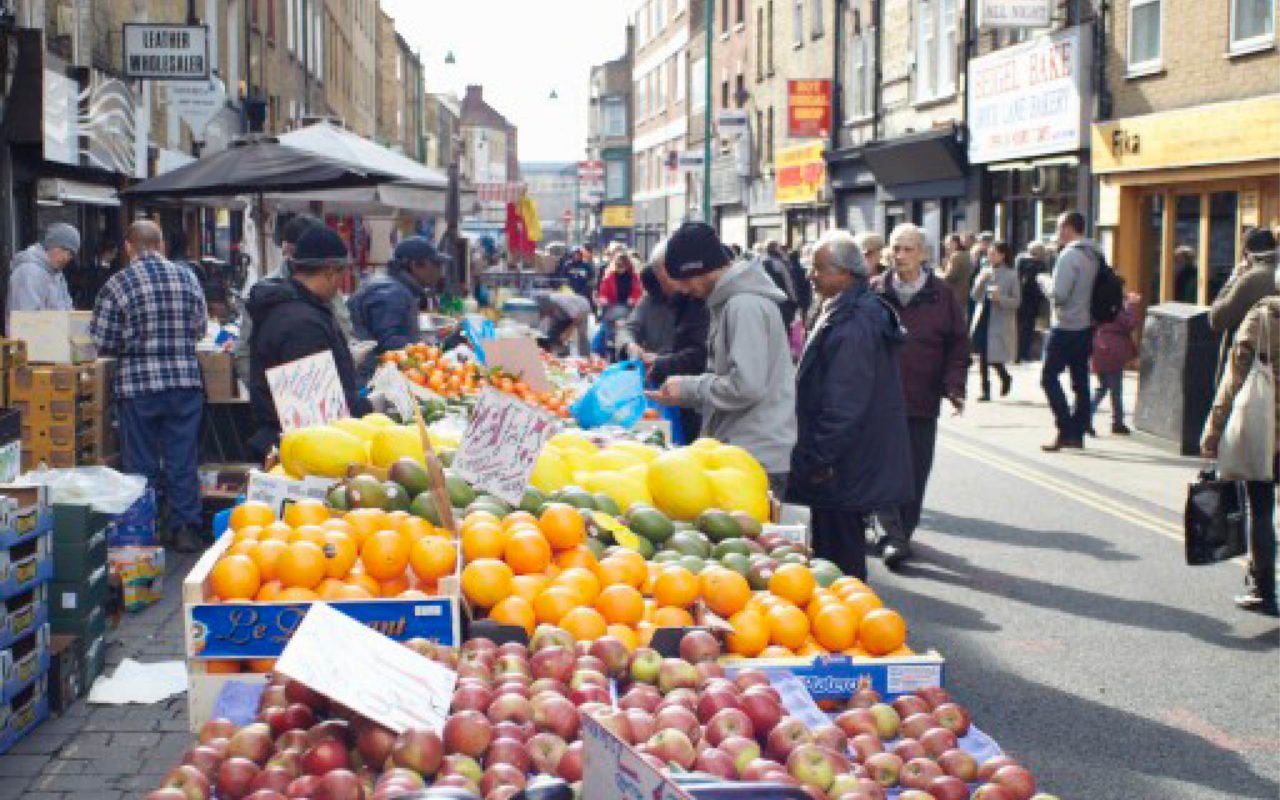 The streets of London are the birthplace of many a coveted fashion trend throughout history. London's eclectic sense of style has influenced many fashion directives and designers alike.
Visiting street markets across London are an ideal weekend pursuit. Hopping between street markets, whether for fashion, food, flowers, or antiques, is the best way to see the behind-the-scenes London. The browsing, the banter, stopping for a cuppa…it's all part of the experience. Our London Perfect team loves wandering the markets, scouring for the best locations and deals, and here are three of our favourites.
Portobello Market
The world's most iconic antique market, Portobello Market is open every day except Sundays. Its fashion and clothing vendors are open Fridays and Saturdays. Friday is the popular day for marketing since there are less stalls and fewer crowds, but the vintage clothing stalls at Westway on Saturday are a treat if you have a few hours to browse and scour the merchandise for an original vintage garment or collectible.
During a visit to Notting Hill, stay at our Leicester apartment, which sleeps up to four people. This luxury rental is located just a short walk away from Portobello Road Market and all its treasures.
Tube: Notting Hill Gate.
Brick Lane Market
Along with the tourists blanketing the area, the fashionistas and creative types flock to Brick Lane Market on Sundays, where they come to experience the latest fashion from new upcoming designers, rediscover second-hand clothing, and find vintage wares. Brick Lane is in London's hip East End neighborhood, amidst an incredible maze of cosmopolitan cafés, bars, and superb Indian restaurants. Visitors can't forget the food area, which includes tiny food stalls from around the world: dim sum, tapas and burgers. There's also a selection of home décor stalls and the occasional sample sale.
Tube: Liverpool Street.
Spitalfields Market
Within earshot of Brick Lane Market, a visit to nearby Spitalfields Market is a must, open every day. Style-seekers gather for its renowned Saturday Style Market, with unique clothing and accessories by the newest London designers. It's open 10am to 5pm, so an early start to the day is recommended. Fashionable Shoreditch is just nearby, and you can stop at one of the plenitude of cafés for a latté or drop into The Hoxton for a delicious brunch.
Tube: Liverpool Street
For more street shopping options, see our full list here.
London Perfect has a wide range of luxury apartments and houses, located near the heart of the shopping area.