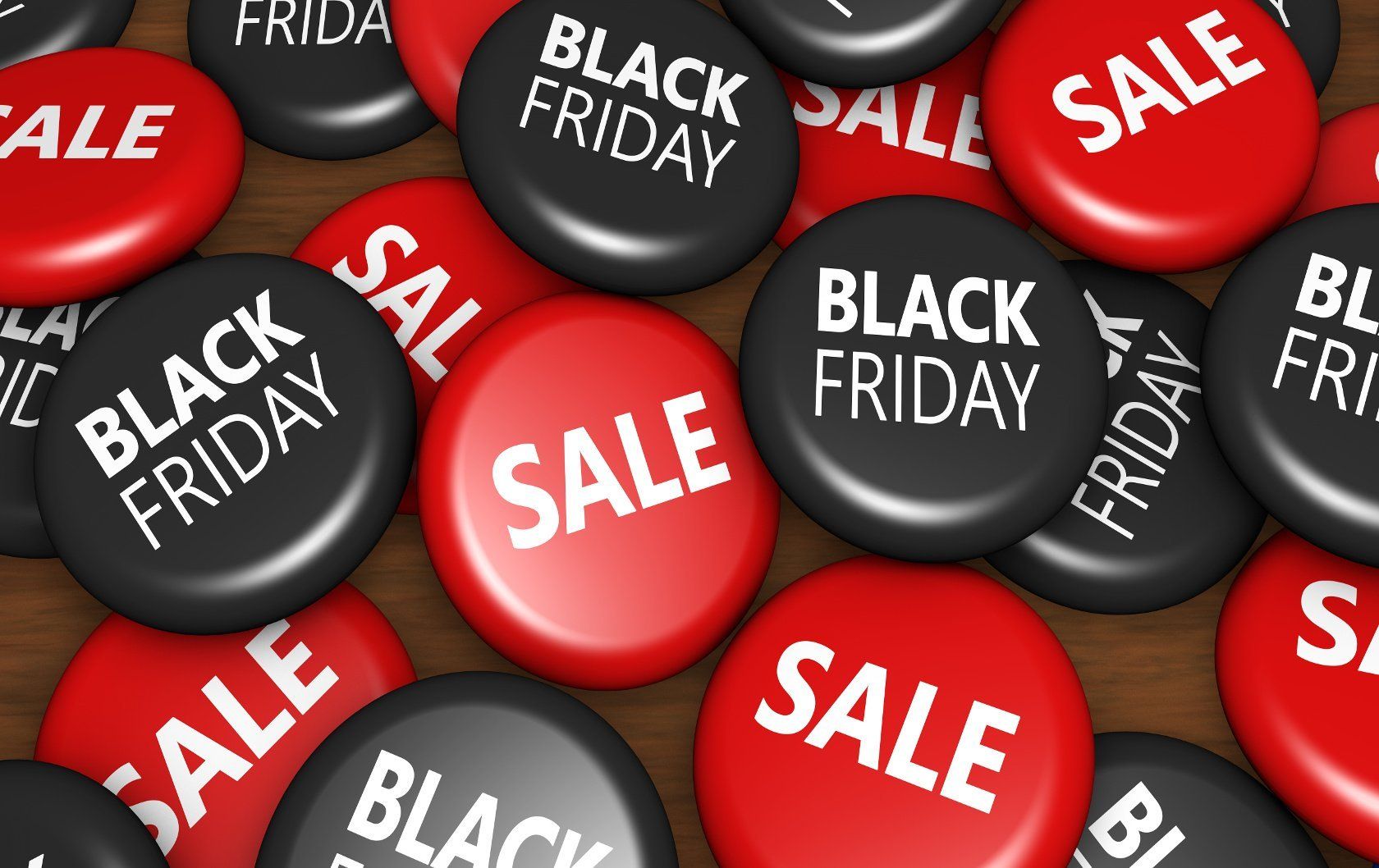 Oxford Street is London's top shopping destination and offers a whole host of inspiration for you this Black Friday (officially on November 24). It's one of the busiest shopping streets in London, but that shouldn't put you off enjoying all the great bargains on offer. At London Perfect, we have done the hard work for you and have rounded-up some of the very best shopping deals at the top UK stores. Black Friday is not only great for picking up the best items at the lowest rates but as we head into the festive season, it's the perfect time to start your Christmas shopping. Book into one of our roomy London residences for the occasion, providing ample space to store your goods.
Here's our guide to getting the most out of Black Friday!
Oxford Street is already well into the festive spirit by the Black Friday sales. The Christmas lights adorn every aspect of this street, making it one the prettiest and most exciting places to shop. This world-famous shopping destination is home to some of the UK's biggest retailers, including John Lewis, House of Fraser and Selfridges – all offering incredible discounts come Black Friday.
We recommend getting to the shops as early as possible, with many of the major stores opening around 9.30am. Bear in mind the items you're looking for, as each store will offer something a little different. Selfridges, for example, is the best place to visit for those big-ticket items such as TVs, games consoles, and laptops. If you're looking for the finest fragrances and quality clothing, John Lewis, is your best bet. House of Fraser is particularly good for homeware and designer brands.
Visit John Lewis for the best Black Friday deals.
Many of the stores keep their Black Friday deals closely under wraps but you can be sure John Lewis is at the forefront of Black Friday with incredible offers on technology, electrical items, and fashion, as well as their superb homeware lines. What sets John Lewis apart is that they match their competition in price 365 days a year, so you're guaranteed to bag some bargains. On Black Friday, prices drop even further, so ensure you head straight to the first floor and ladies designer apparel.
On the second floor, you have some of the most stylish homewares including Ted Baker, Jigsaw, and Harlequin. As shopping can get a little hectic – particularly in such a busy store – we recommend taking a well-earned break at their in-store cafe, Benugo. It's important to pace yourself, after all.
Beautiful fabrics in the store. 
A few doors down from John Lewis, you'll find House of Fraser, where you can purchase more seriously discounted items. We've been really impressed by their homeware section with some excellent savings to be made on the luxury brand, Le Creuset. They are currently offering their Le Creuset Starter Set which includes the classic and much-beloved casserole dish, as well as a rectangular dish (perfect for roasting Christmas veggies!) and a pair of stoneware ramekins. This stylish set was originally priced at £214 and you can now purchase at the incredibly low price of £99.
If you're looking for the best deals on fashion, House of Fraser should be your first port of call. If you're searching for a little black dress for the upcoming Christmas party season, you can get some stunning offers on designer brands. Linea's Solange Mesh Panel Bodycon dress is a timeless, wardrobe staple and it will look good for any event. This dress can be purchased for the bargain price of £44.50. We also think the Michael Kors Mercer, a zip around purse, makes a fancy gift or a special treat just for yourself. This beloved luxury brand has one of the most elegant lines for bags and purses, and this perfectly polished and convenient purse, originally priced at £135, is now down to £108.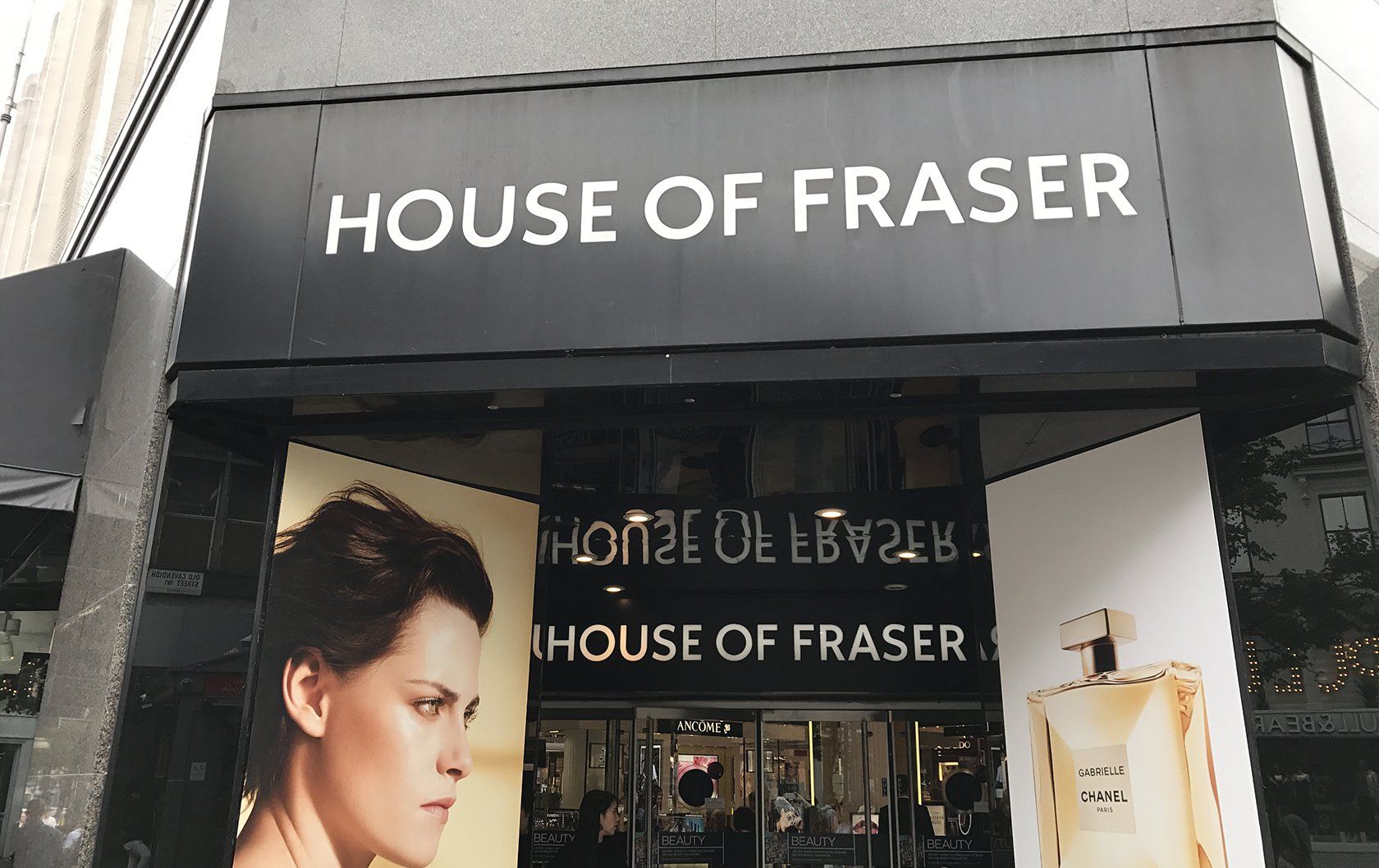 House of Fraser beckons. 
Not forgetting the guys: there are some amazing deals to be had on luxury, designer menswear. We think a jumper is a fabulous gift for the holidays, and there are many different styles to choose from at House of Fraser. Howick Cashmere Crew Neck is being offered in a variety of different colors, and its classic design is guaranteed to look good on anyone. You can get a staggering 50% and it is now priced at £50. We also think a stylish coat makes a super winter gift, and Barbour (a beloved British brand) is currently offering a stellar Black Friday deal on their Quilted International Ariel Polar Jacket which can be purchased for £124.
Make sure to pop into Selfridges.
If you're on Oxford Street, you certainly can't miss out on shopping at Selfridges – one of London's most iconic stores. We know that this particular store gets incredibly busy around the holidays, so be prepared for long lines, however,  if you're patient, you can score some of the best bargains around. Selfridges keeps their Black Friday deals secret, but we know there will be discounts on top fashion brands as well as luxury beauty products. If you're venturing out this Friday, we recommend Oxford Street as the ultimate shopping destination. Just check the store websites beforehand to see if you can get some fantastic pre-Friday deals.
Happy Shopping!
Our chic London apartments are located within easy reach of London's shopping districts. Contact our friendly reservations team now and let us help you plan the perfect city escape.
Store photos: Stephanie Brookes.