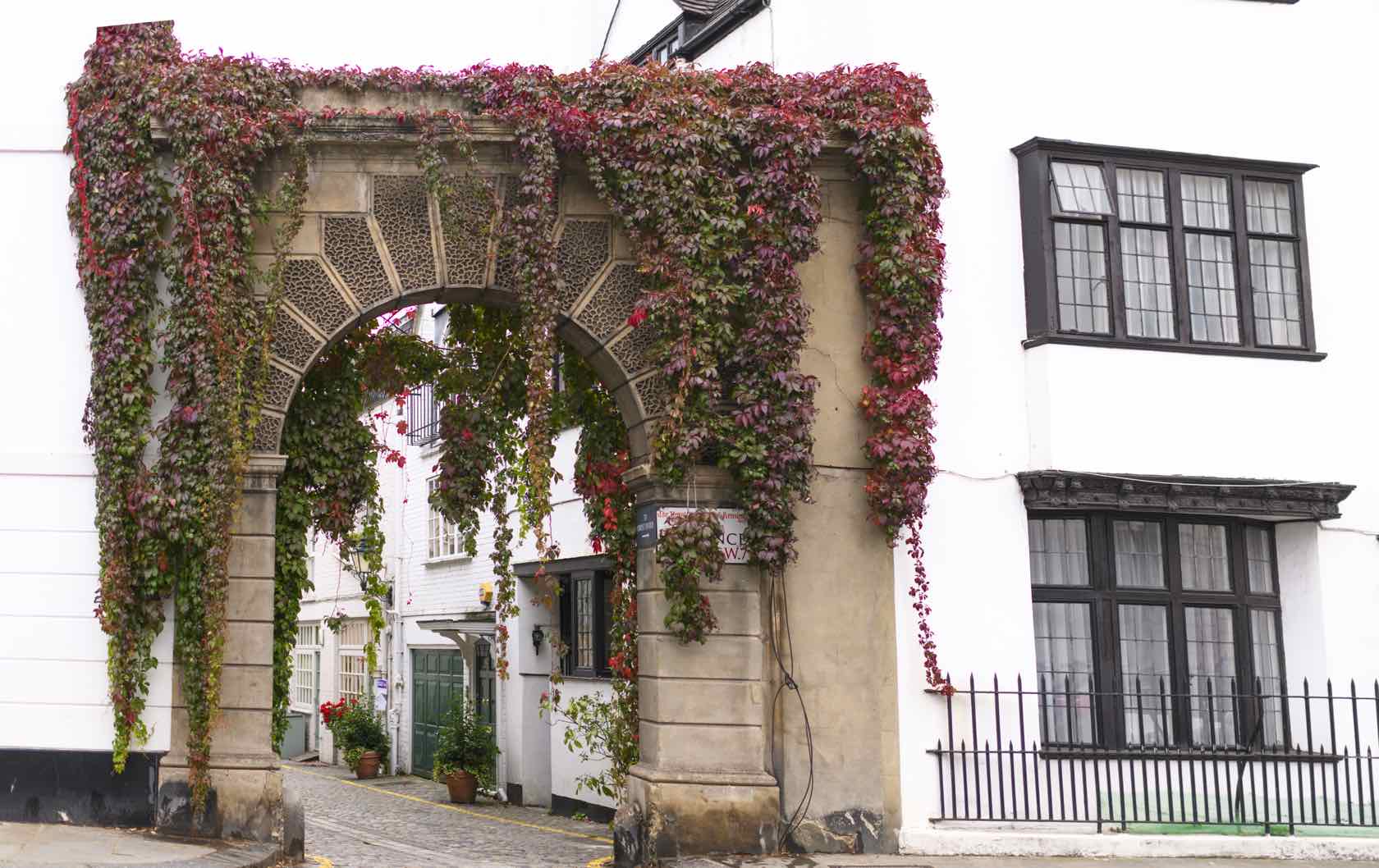 A London mews is a small side street lined with houses that have been converted from former stables. Mews properties are some of the most desirable properties to own or rent in London, as they're usually packed with charm and a sense of history. Also, they're private and quiet since they sit apart from busy main streets. From the calmness they provide to their sheer visual delight and uniqueness, there are many reasons why you should stay in a mews house while you're on vacation in London. At London Perfect, we have a large selection of vacation rentals based on some of London's most lovely mews streets. From the sweet to the stylish, here's our pick of the very best mews rentals in London.
8 Mews Rentals In London
The Prince Albert
One of the reasons why we love a good mews house is because they're so private. Hidden away on a small mews in South Kensington, the Prince Albert feels delightfully secluded. In fact, the privacy factor may have been the very thing to draw Madonna and former husband Guy Ritchie to this two-bedroom property, which was once their abode. With plenty of sunshine and star-power, this is one of the very best mews rentals in London.
The Eldon
With three bedrooms and two-and-a-half bathrooms, the expertly decorated Eldon is a gorgeous example of a Kensington mews house. Cobbled streets and warm brickwork mark the entrance to the Eldon apartment, which is set in a mews framed by an archway romantically draped in ivy. From the property's many windows, you can see views of the private street, as well as the local church. Also, as this spacious home sleeps eight, it's a great option for families. And because the mews street is quiet and largely car-free, there's plenty of outdoor space to enjoy.
The Danebury
Notting Hill is always bustling with activity thanks to its famous market. But you can escape the crowds at the lovely Danebury. This interior design star is packed with unique and rare features including a rooftop sitting area, which is one of the best private outdoor spaces you can find in London. For colder days, the Danebury also features a sophisticated ethanol fireplace in the living room, which makes it one of our warmest and coziest picks for winter.
The Middleton
The pretty Middleton sits within a classic little mews in South Kensington very close to Kensington Gardens. Mews houses don't have to be small and this property proves it. Sleeping eight, there are three bedrooms and lots of open living space. Also, the Middleton has some of the chicest bathrooms. There are two en-suite bathrooms and both feature luxurious soaking tubs.
The Attlee
The modern, polished Attlee rental is another example of a roomy mews property. It sleeps six people and is arranged over two floors. Along with three comfortable living areas, the Attlee also has a front garden area right on the mews. It's set with a table and chairs, and it's a lovely spot for some al fresco dining or drinking.
The Rosebery
Kensington's Rosebery is the epitome of discreet, understated luxury. First, there's the interior: With warm woods and neutral tones, the Rosebery is sophisticated and inviting. Then there's also the outdoor space: a private balcony overlooks the quiet mews street on which it sits.
The Wellesley
Secreted away on a nearly hidden mews just off the busy Sloane Square (one of London's premier neighborhoods) you'll find the Wellesley, a traditional property with lots of character. To find it, you have to slip down a little passageway between two buildings, which then opens up onto a pretty courtyard garden where you'll find this hidden gem. 
The Rockingham
The highly sought-after Rockingham lives on a historic little mews in South Kensington. There's a sweet little balcony off one of the home's two bedrooms, which overlooks the lovely little mews. This property has a fully remodeled kitchen and three full bathrooms. The living area is also comfortable with attractive touches like a decorative marble fireplace mantel and interesting artwork throughout.
Want to call one of these mews properties your home? Get in touch today, and we can help you find the perfect mews rentals in London for your vacations.