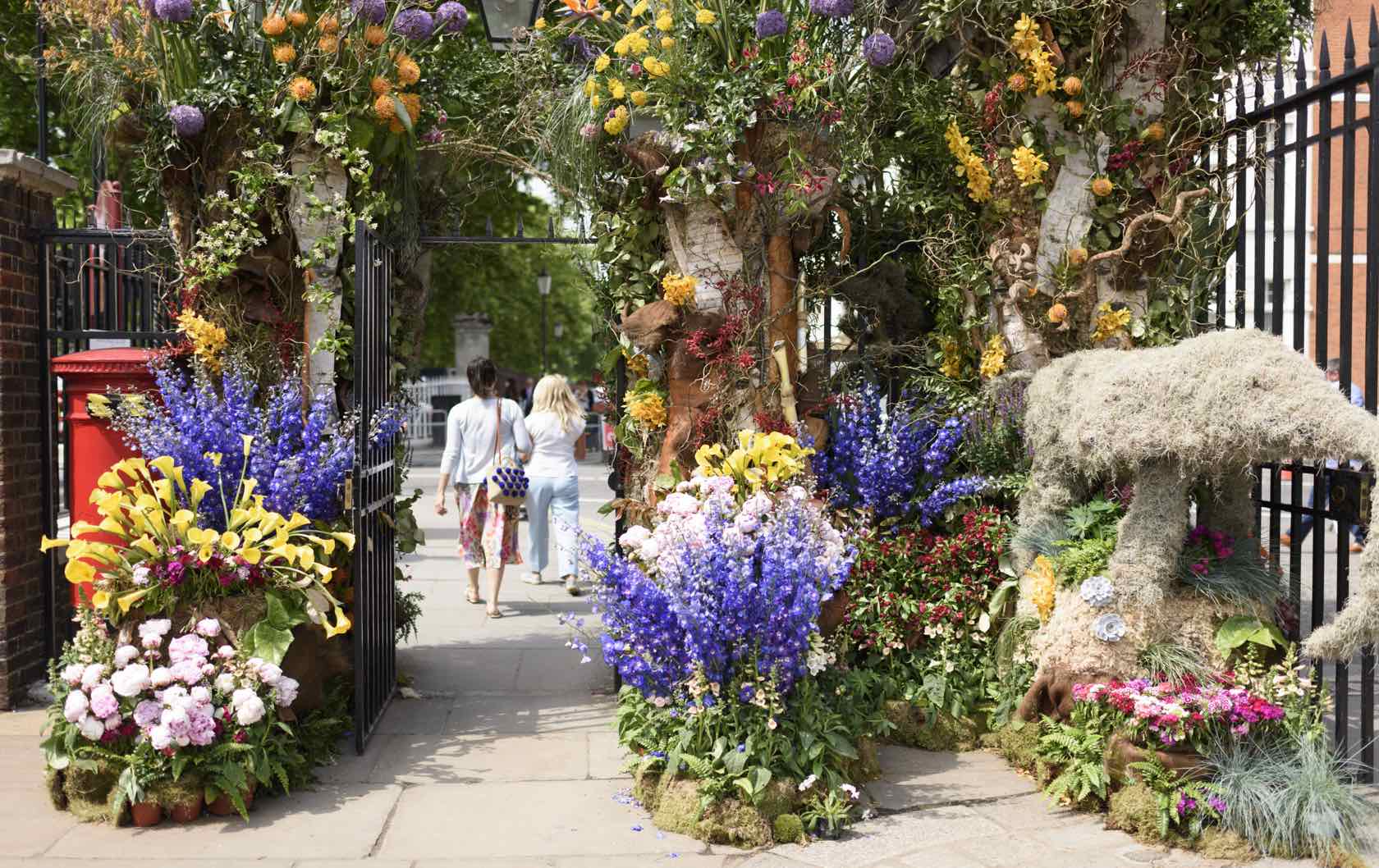 Whether or not you'd consider yourself a horticultural enthusiast, London's Chelsea Flower Show is one of the city's most historical and delightful spring events. Every year, thousands of locals and visitors head to Chelsea to observe a floral spectacle blooming with creativity and beauty. Not only is there plenty to see at the show, but there are lots of places to shop and dine at the show's main pavilion as well, making this a great way to spend the day. And there's also music and entertainment. Here's our full Chelsea Flower Show guide:
Chelsea Flower Show Guide
What exactly is the Chelsea Flower Show?
The RHS (Royal Hospital Chelsea) Chelsea Flower Show is a yearly ticketed flower- and garden-themed event organized by the Royal Horticultural Society. The world-famous event includes avant-garde and impressive garden displays, which are judged and awarded gold, silver and bronze medals. Dating back to 1913, the Chelsea Flower Show is considered the country's most prestigious flower show. (Though it's now second in size to the RHS Hampton Court Palace Flower Show.) You can find a full Chelsea Flower Show guide to exhibitors here. The Chelsea Flower Show attracts about 157,000 visitors from all over the world, and it's a televised event. The British Royal Family often makes an appearance, as they're patrons of the RHS.
When does the 2019 Chelsea Flower Show take place?
The Chelsea Flower Show takes place over the course of five days in May. This year, it runs from May 21 through 25. The show is open for RHS Members on Tuesday, May 21 and Wednesday, May 22, from 8:00 a.m. through 8:00 p.m. The show is open to the public on Thursday, May 23 and Friday, May 24 from 8:00 a.m. through 8:00 p.m., and Saturday, May 25 from 8:00 a.m. through 5.30 p.m. On the last day of the show (Saturday, May 25) at 4:00 p.m., the plant sell-off begins, meaning you could snag some fabulous flowers. (Why not bring a bouquet back to your very own London Perfect vacation rental?)
Where is the show and how do I get there?
The Chelsea Flower Show takes place on the grounds (outdoors) and under a pavilion at the Royal Chelsea Hospital in Chelsea. The exact address is London Gate, Royal Hospital Road, Royal Hospital Chelsea, SW3 4SR. The nearest underground station is Sloane Square, which is about a 10-minute walk. Victoria station is also nearby, but it's about a 20-minute walk from the grounds of the Chelsea Royal Hospital.
Also, a side note: You may want to wear flats as you'll be on your feet for long periods. And in terms of other things to wear, florals are certainly encouraged, and most people like to dress up a bit for the occasion. (Hey, you never know when you may end up running into Her Royal Majesty!)
To avoid the crowds and traffic, consider staying nearby. This way, you can simply walk to the show and not have to worry about transportation. London Perfect has plenty of gorgeous apartments within walking distance of the show.
The Portland is just around the corner, and it's one of our favorites for couples. It also has a lovely patio garden out back, which is one of the best backyards in London. The sleek Christchurch with three and half gorgeous, modern bathrooms, makes for another good Chelsea option. There's also the cute Elliott (sleeping three) and the beautiful Hamilton (sleeping four, and there's a dreamy outdoor patio). And just a bit further away, you'll find the sunny Chelsea Green apartment, which sleeps four and has a private terrace.
There are a few other options nearby as well. Get in touch with the team at London Perfect and they can offer more suggestions.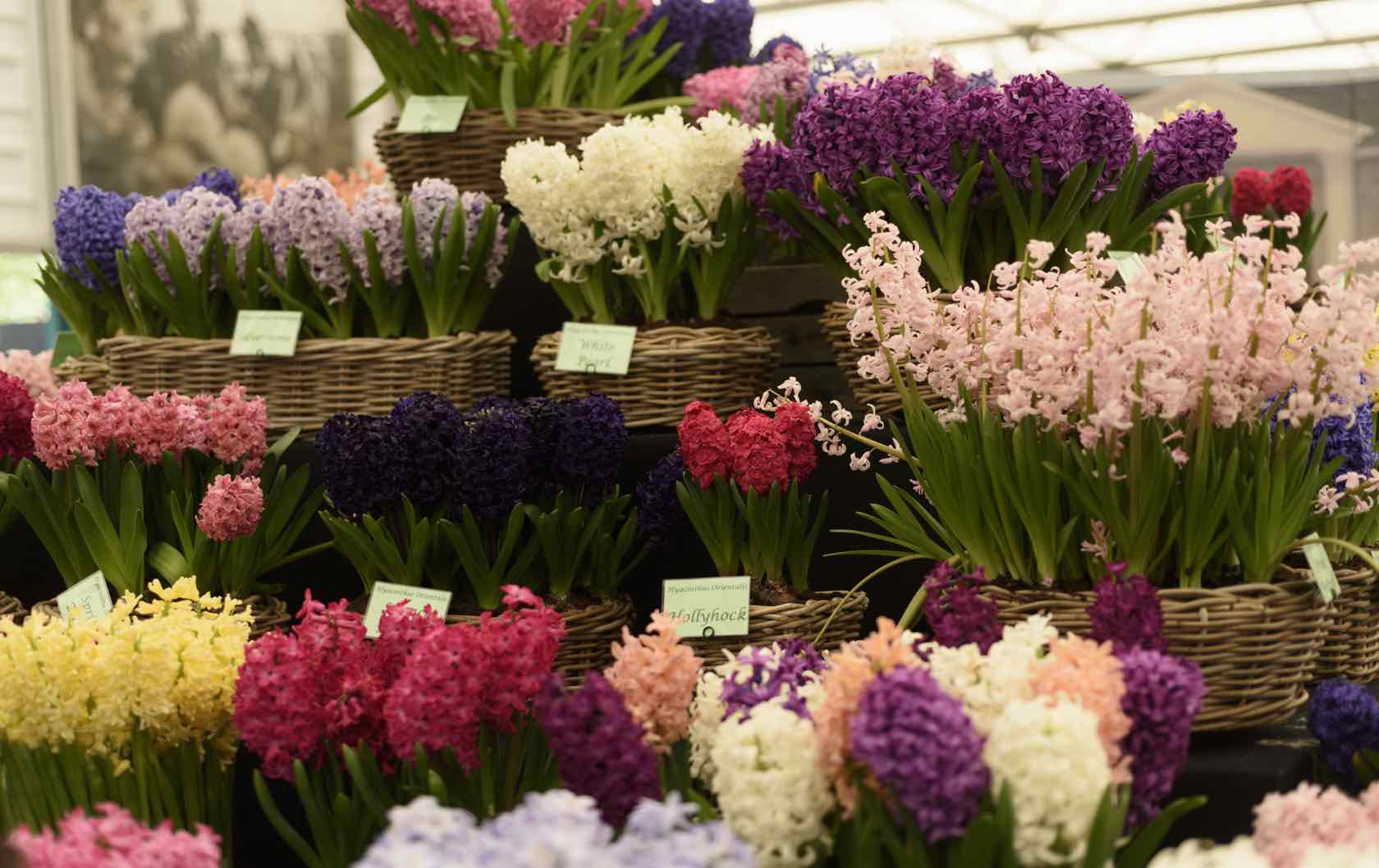 How do I get tickets for the Chelsea Flower Show?
All tickets must be purchased in advance and can be booked here. Prices start at around £30, and they do tend to sell out very quickly. Book early to avoid disappointment, though if the date/time you want is currently sold out, you can always check back for any returned tickets. You can also get tickets from the onsite box office, which is open Tuesday to Friday from 7:00 a.m. to 7:00 p.m. and Saturday from 7:00 a.m. to 4.30 p.m. Up to four tickets may be purchased at a time. Unfortunately, there's no price reduction for children and children under five aren't permitted.
The spring is a great time to visit London. You can find flowers everywhere even if you don't end up visiting the flower show. Get in touch with the team at London Perfect today. We can help you find the perfect spring pad for your next trip to London.