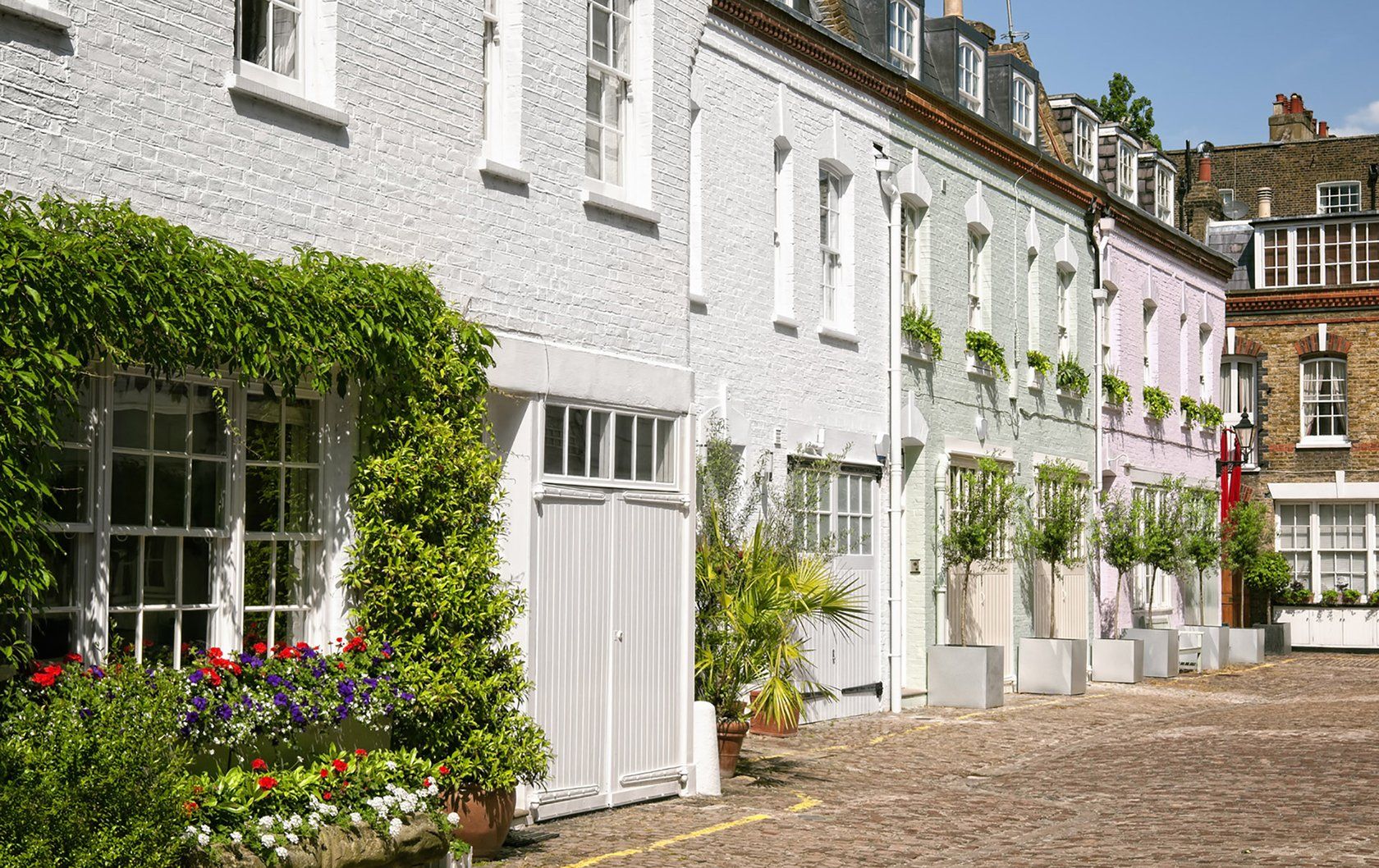 Do you dream of calling London home? If you've been thinking about buying property in London, you might be wondering about the current market or have questions about the process. You wouldn't be alone! We've recently had a number of excellent questions come up from interested buyers. We took these questions to London real estate experts Suzanne Millar, a top search agent who has worked in London real estate for over 20 years, and Madelyn Byrne, London Perfect founder and very happy Londoner for more than 25 years. Read on for our latest tips and recommendations for buying a home in London.
The London Property Market Update with Suzanne Millar
Can people buy in London/the UK even if they are not residents?
Yes—you do not need residency to buy in London. However, non UK residents are subject to a surcharge of 2% Stamp Duty Land Tax payable on purchase.
What has happened since COVID-19?  Some cities saw an outflux of residents – what about London?
I think that many people moved abroad or to the countryside during the long lockdowns since everyone was working from home and the hospitality sector virtually closed down. However, many have moved back to London and there are many new residents as well. Both the long term rental markets across all property sizes and the buying markets (especially for 3+ bedroom family homes) are seeing a shortage of properties and rental as well as purchase prices have risen. You can read more about the 'Boomerang' effect of the pandemic in London property here.
Favorite neighbourhoods and why?
London is really more of a series of towns than a large city and you are never far from a park. I love Kensington as it is quiet and residential but there are plenty of good restaurants nearby as well as Kensington Gardens. Marylebone is also a great neighbourhood with lots of great restaurants, Regent's Park and the proximity to the theatre district.
We know you're good at finding great properties and at the right price.  Any listings you find especially interesting? And why?
This great little house that just came onto the market caught my eye immediately. It's very well located in Kensington but very near the Notting Hill tube station and with a garden and rooftop terrace it has great outside space.
After You Buy: The London Perfect Advantage with Madelyn Byrne
If we buy something, can you help us to remodel and furnish it?  
Absolutely! That's what we do so well. With our long experience remodeling properties in London, we have built a list of trusted builders, designers and architects who we will oversee to make your dream home. We know the challenges of managing a renovation from afar, and can ensure all the details are executed perfectly. In addition, if you're planning to rent your apartment while you're away, we're happy to share suggestions based decades of experience in the London vacation rental market.
Can London Perfect rent it for us when we are away?
Yes, our excellent team can take care of your property, look after everything and maintain it when you're away. Property owners in London can offer their homes for short term rental for 90 days per year. The key is finding guests who will treat your home with care as if it were their own. Our dedicated customer base—over 40% of guests return regularly to stay with us—is made up of travelers looking for high-end holiday rentals. You can rest easy knowing that the London Perfect team will take care of your home and find the perfect guests while you're away.
Stay tuned for more updates on the London property marking coming soon. In the meantime, you can check out our guide to buying property in London.  If you're interesting finding a London home or have additional questions, please leave them in the comments below or email us at: [email protected].