London will mark The Queen's Platinum Jubilee in 2022 with a series of stunning celebrations honoring Her Majesty's incredible 70 years of service. On February 6th, Queen Elizabeth II became the first British monarch to reach this historic milestone. Whether you're planning a trip to England or just following events from afar, there will be plenty of spectacles to enjoy, from parades to pageantry and puddings. We've got welcoming London vacation rentals near all the action, and naturally guests will be treated like royalty!
At the heart of the year-long Queen's Platinum Jubilee celebrations will be a special four-day Bank Holiday from Thursday, June 2nd to Sunday, June 5th, 2022. This extended weekend is designed to encourage local communities to come together for street parties and festivities, with major public events drawing international visitors. There will also be exciting nationwide happenings before and after June commemorating the monarch's reign. Here's our guide to this majestic anniversary.
Platinum Pudding Competition (February–March)
Baking event The Platinum Pudding Competition invites the UK public to create a delicious new pudding in homage to Her Majesty. Entries closed on 4 February but the judges will announce the winner at a live final on the week of March 14th, chaired by Dame Mary Berry and overseen by department store Fortnum & Mason's chefs. What kind of pudding will be fit for a queen?
Platinum Jubilee Celebration (May 12–15th)
In mid-May, more than 500 horses and 1,000 performers will take part in a 90-minute spectacle at Windsor Castle for the Platinum Jubilee Celebration. In the arena used by the Royal Windsor Horse Show, this theatrical production will gallop through historic highlights from Elizabeth I's rule to the present day, including actors, musicians, dancers and military and equestrian displays. Tickets are on sale now.
The Queen's Birthday Parade – Trooping the Colour (Thursday, June 2nd)
England is famous for its royal pageantry. The Trooping of the Colour will form part of the central four-day extravaganza on June 2nd marking the Queen's official birthday. This dazzling display will involve 1,400 parading soldiers, 200 horses and 400 musicians. It starts at Buckingham Palace before heading down The Mall to Horse Guards Parade. The Royal Family will join on horseback or in carriages. Afterwards the Queen will watch an RAF fly-post from the palace balcony. For tickets see qbp.army.mod.uk. 
Platinum Jubilee Beacons (Thursday, June 2nd)
Continuing a long tradition, Platinum Jubilee Beacons will be lit at Buckingham Palace and across the nation on June 2nd. More than 1,500 beacons will be illuminated in this moving ceremony, including in UK overseas territories and Commonwealth country capitals.
Service of Thanksgiving (Friday, June 3rd)
A reflective Service of Thanksgiving will be held for the Queen's reign at St Paul's Cathedral.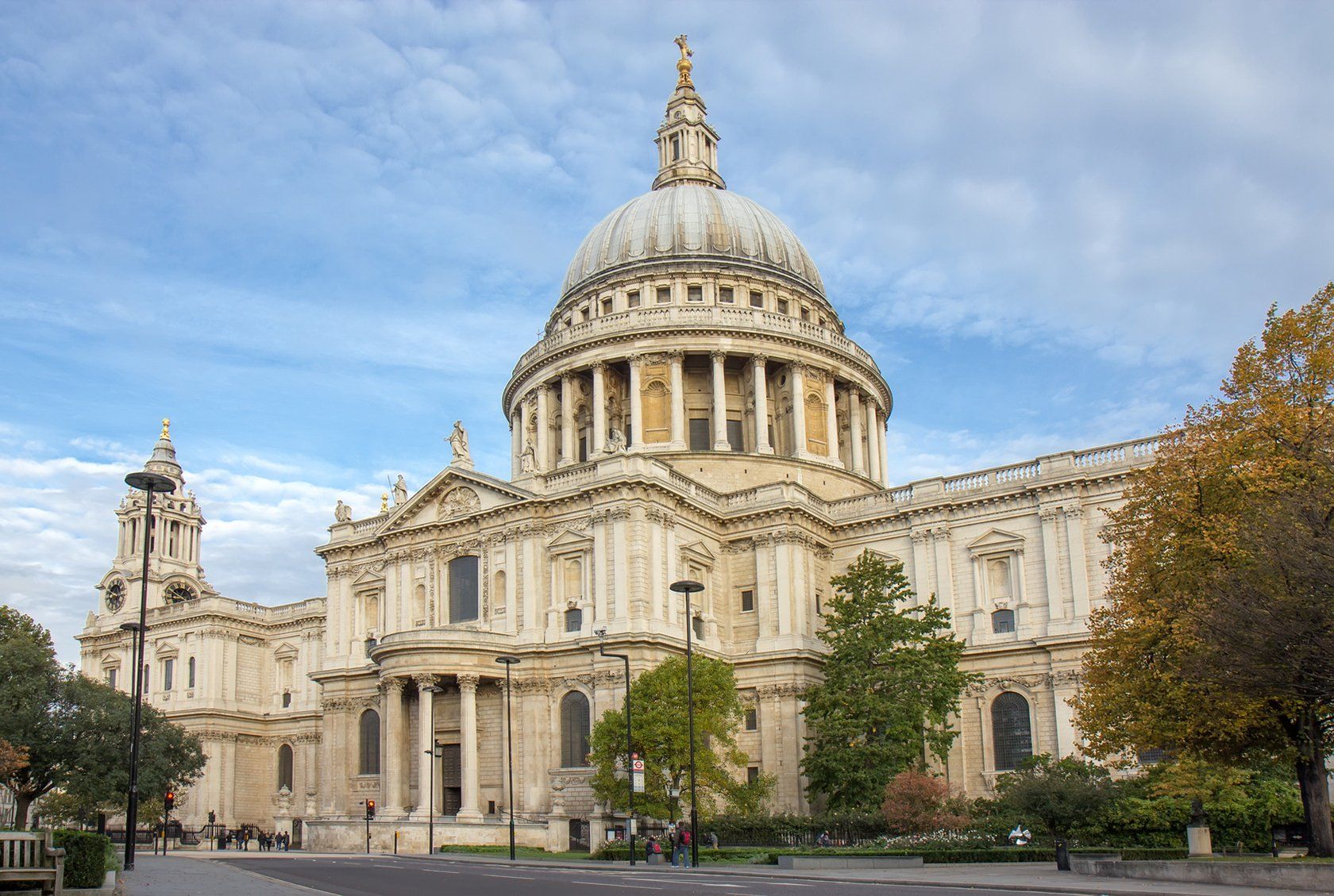 The Derby at Epsom Downs (Saturday, June 4th)
The Queen loves horse racing and will attend The Derby at Epsom Downs in Surrey near London.
Platinum Party at the Palace (Saturday, June 4th)
The BBC will stage and broadcast a special live concert at Buckingham Palace on June 4th, featuring top entertainers and celebrating significant moments from the Queen's reign. Tickets will be available by ballot.
The Big Jubilee Lunch (Sunday, June 5th)
Traditional street parties and long lunches will break out all over Britain on June 5th. Around 200,000 Big Jubilee Lunch gatherings will take place over the long weekend, involving about 12 million people, with feasting and fun from picnics to barbecues and sit-down meals. 
The Platinum Jubilee Pageant (Sunday, June 5th)
Performers will share the story of the Queen's seven-decade reign at The Platinum Pageant, in London on June 5th, including dancers, musicians, circus acts and street artists. School children will also design 200 silk banners to carry down The Mall. Dubbed the 'River of Hope', the flowing flags will feature motifs expressing their future hopes for the planet (see www.riverofhope.co.uk).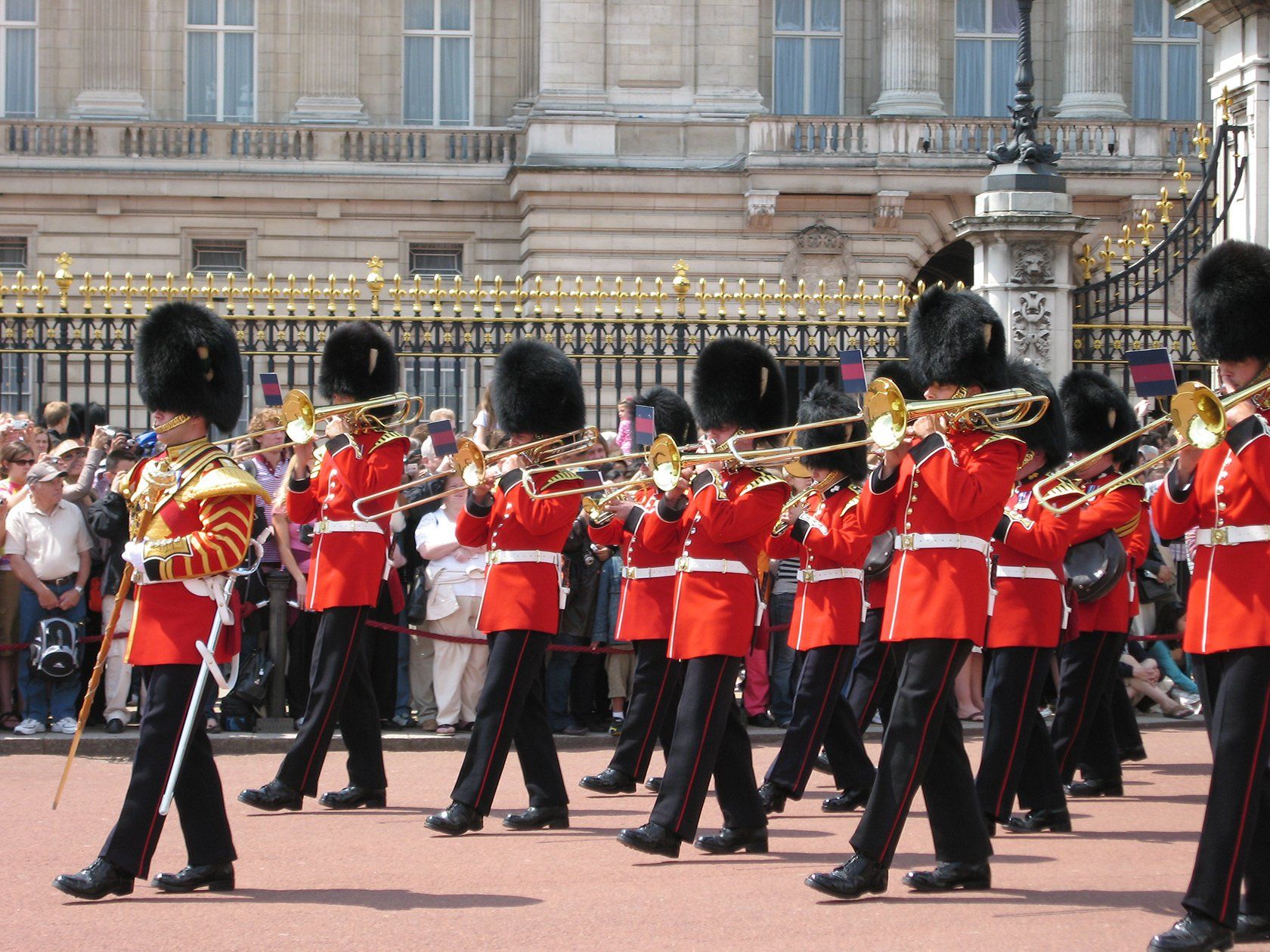 The Queen's Private Estates (June Bank Holiday weekend)
The Queen's country residences in Sandringham (Norfolk) and Balmoral (Scotland) will open to the public over the June Bank Holiday, hosting free Jubilee concert screenings, live band music and beacon lighting.
Royal Collection Trust (July–October)
A trio of royal residences – Buckingham Palace, Windsor Castle and Edinburgh's Palace of Holyroodhouse – will exhibit special displays, inspired by the Queen's accession to the throne, coronation and jubilees. On public show will be portraits of the Queen, her iconic outfits and jewelry.
 The Queen's Green Canopy (until March 2023)
Promoting sustainability, The Queen's Green Canopy will see thousands of trees planted to create a living legacy of her reign. Running until March 2023, the initiative invites everyone across the UK to 'Plant a Tree for the Jubilee', then add it to an online map. The tally is already at 60,000!
Details of The Queen's Platinum Jubilee events may change so check the official royal website. Celebrations will also be held across the Commonwealth and globe.