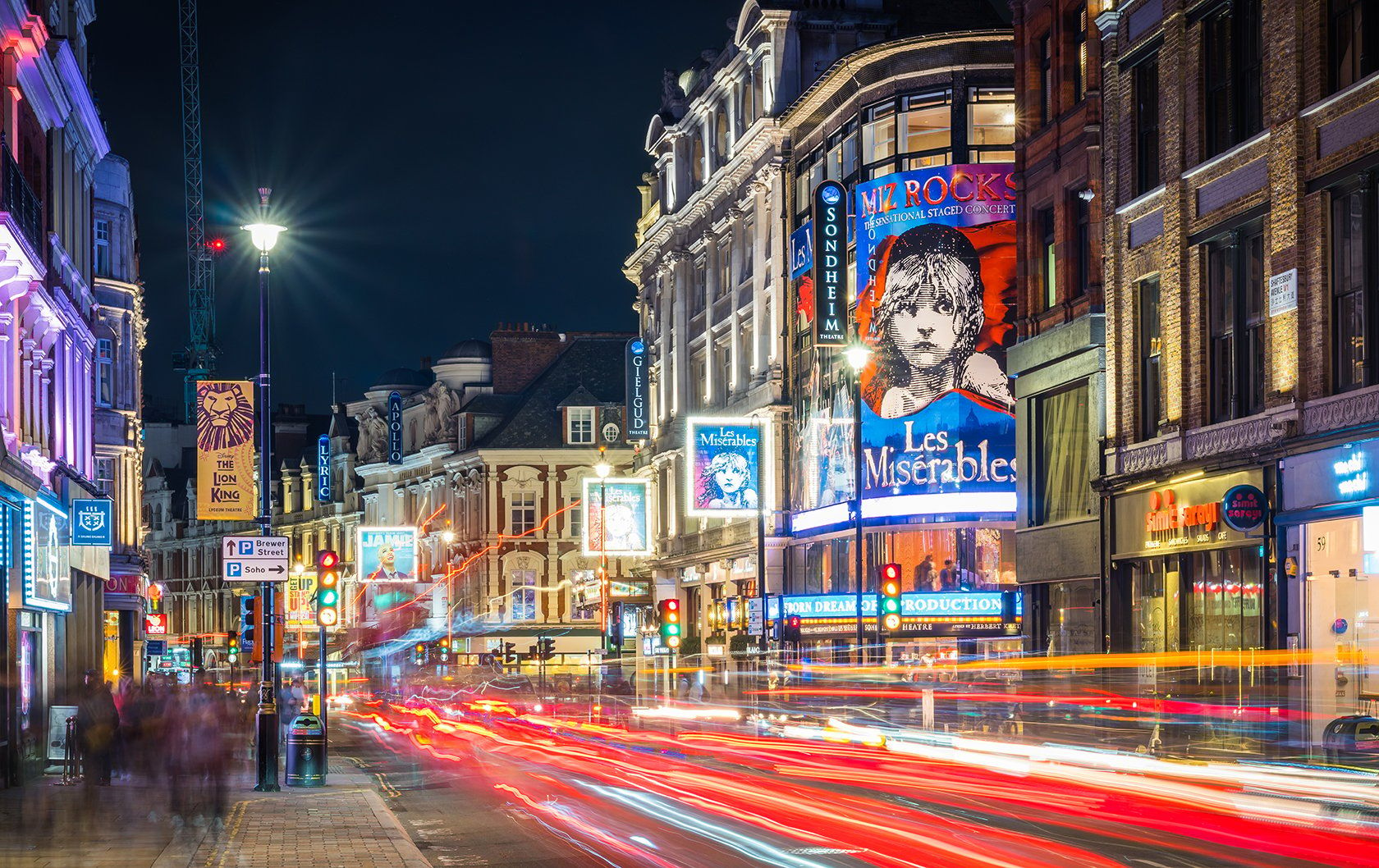 There are so many reasons that London is a perennial favorite holiday destination and the city's theatre culture has to rank among the top draws for visitors from around the world. With more than 250 theatres, fans of musicals, plays and operas are spoilt for choice throughout the year.
Many of the longest running shows in the world are well established in the historic West End, but the upcoming year also brings an entirely new class of compelling performances, many of which will make their debut in London. Whether you're looking for intense drama, madcap fun or a little bit of song and dance, you'll find it onstage in 2023. And you won't find it anywhere else but London.
Performances begin 25 February 2023 until May 2023
If you're in the mood for something lighter (and sweeter), there is quite possibly no better show to catch than this gleeful adaptation of the hit cooking program. The Great British Bake Off Musical follows bakers into the tent, including a policeman, a nurse, a high school student, a retired lunchlady and a vegan activist, as they get their buns in the oven and their hearts on the judges table. As one of the most popular programs in the UK, Bake Off has inspired millions to get into the kitchen and start baking. As a musical, it's sure to be just as much fun!
A Little Life at the Harold Pinter Theatre
Performances begin March 2023
A Little Life is the English language production of the bestselling novel by Hanya Yanagihara, after it was very successfully debuted in Dutch at the Edinburgh Festival in 2022. Starring James Norton as the central character Jude St.Vincent, this is a wrenching tale of four childhood friends that reveals the deep scars they carry with them throughout their lives. Whether you've read the book or not, you'll be gripped by a visceral take on modern friendships by a stellar cast of the UK's finest.
Orlando at the Garrick Theatre
Performances continue until 25 February 2023
Emma Corrin, who played Princess Diana in the Netflix smash The Crown, stars in a whimsical adaptation of Virginia Woolf's classic tale of multiple selves. When it was first written nearly a century ago, this wild goose chase through space, time and gender was a piece that seemed to come from another planet. But now, Orlando feels like the perfect commentary on a society that tends to move too fast for its own good, and the whiplash we all suffer as a result.

Performances run January to June 2023
This classic one-character monologue play by Willy Russell tells the story of a middle-aged, working class Liverpool housewife whose life is transformed after a holiday abroad. Actress Sheridan Smith stars as Shirley Valentine, the woman who still dares to dream despite a life of drudgery, and who might start talking to the walls but will end up living the life she's always wanted. This is a love story for anyone who's ever had to do the washing up while the rest of the world goes by.
The Unfriend at the Criterion Theatre
Performances run from 15 January to 16 April 2023
Some holidays can turn into nightmares when the friendships you make decide to follow you home and, in the process, turn your life upside down! Amanda Abbington and Reece Shearsmith star as a repressed British couple who meet outspoken American widow Frances Barber on their vacation. When she follows them home hilarity ensues and murder is afoot, and it may just mean that this couple will have to do away with their manners in order to survive. The Unfriend is the kind of entertainment that could only come from the minds of Sherlock co-creators Mark Gatiss and Stephen Moffat, and it's a must see!
Performances run from 24 January to 20 May 2023
This epic production returns for a new run in 2023, and is directed by Academy Award winner Sam Mendes. The Lehman Trilogy tells the story of the Lehman family, beginning in the mid-19th century with the arrival in America of the first generation of Lehmans and following them as the family becomes a behemoth of American banking and industry. Through clever stage work, scenery and sharp dialogue the story highlights how a dynasty was built, and how it crumbled a century and a half later.
Performances run from 6 December 2022 to 28 January 2023
One of Shakespeare's beloved plays gets a dramatic new facelift from a dynamic cast as well as a new home in the most recent addition to the West End, sohoplace. The ensemble cast of As You Like It is filled with stage veterans, newcomers and fan favorites like Martha Plimpton, who delivers some of the most famous lines in the play. However, the most fascinating detail of this production is its use of sign language, a nod to one of its brightest stars, Rose Ayling-Ellis, a deaf actress who plays Celia. Although it's only on through the month of January, it should be at the top of the list for anyone on a post Christmas holiday!
Performances run from 18th January to 18th March 2023
The average person speaks nearly 130 million words in their lifetime, but we never think about what might happen if there were a limit to these words. What would we say? How would we say it? This play, set in a dystopian future where daily word quotas are imposed, tells the story of a young couple trying to find the right words to express their feelings. When those run out, they've got to make do with whatever is left over. This surreal black comedy manages to make audiences think, feel and fall in love simultaneously. This version of Lemons Lemons Lemons Lemons Lemons, staring Aidan Turner and Jenna Coleman, promises to be its best yet.
Performances run from 4 March to 20 May 2023
The story of the most famous outlaw love story of all time may be well known the world over, but to have it retold as a musical means seeing it all over again. After a sold out run at the Arts Theatre, Bonnie and Clyde returns to the West End for a limited run, with stars Jordan Luke Gage and Frances Mayli McCann reprising their roles as the infamous couple who captured the imagination of a generation.
Performances run until November 2023
Not every must see show in the West End is a new show – some have been running for decades and are still going strong! Agatha Christie's Mousetrap is the longest running show of any kind in the history of British theatre, and no visit to the city is complete without seeing a performance. In true Agatha Christie form, this classic story is filled with murder, mystery and classic whodunits, all of which take place amongst a group of people in a country house that's been cutoff during a snowstorm. You'll be transported back in time by a classic story that never gets old!