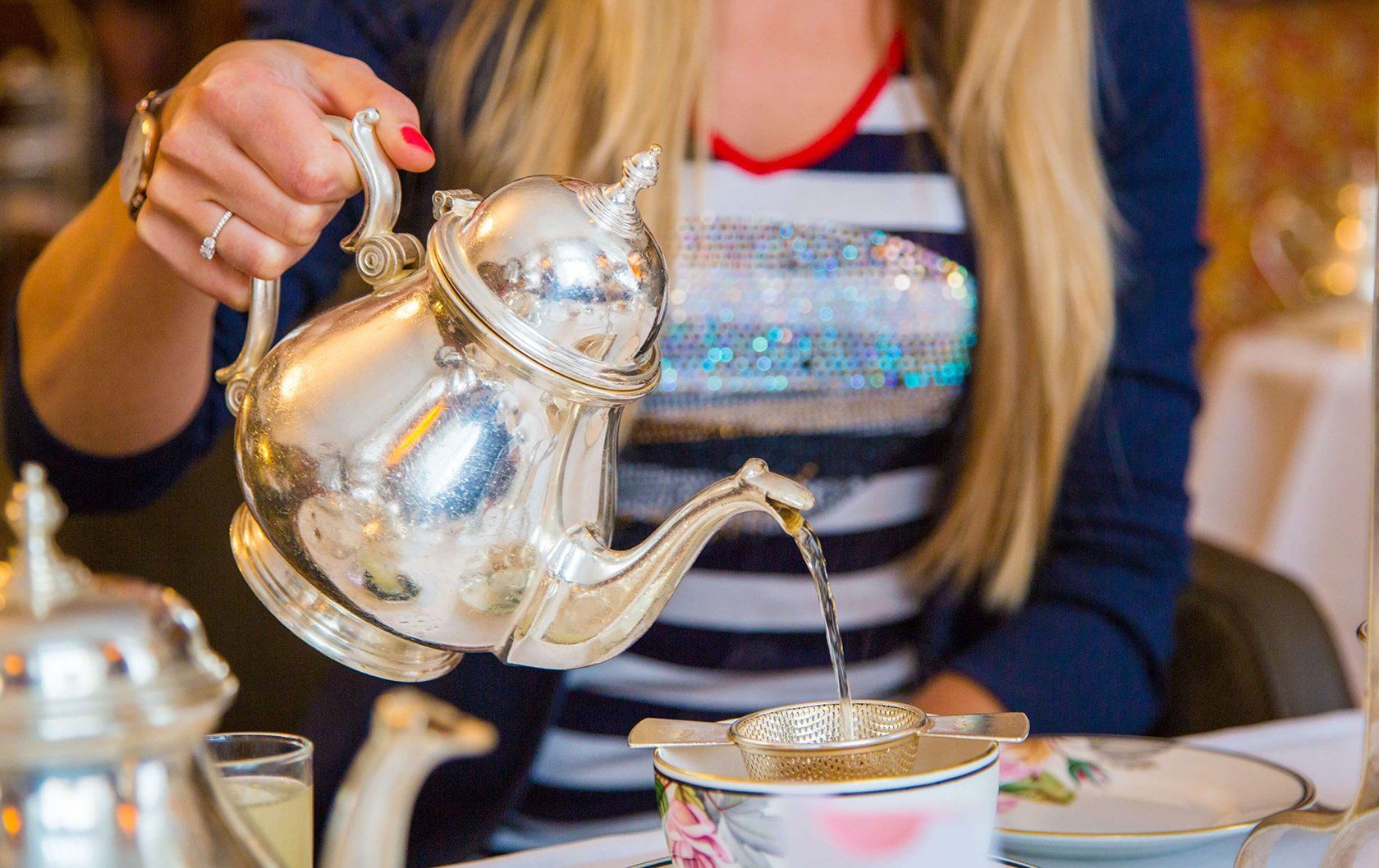 A trip to London wouldn't be complete without enjoying traditional British tea. London is known for the quality and quantity of tea experiences you can find throughout the city. What better way to immerse yourself in British culture than indulging in a relaxing London tea ritual? With over 20 years in the London vacation rental business, we have some wonderful suggestions for enjoying a traditional tea. But best to start out by choosing where you will stay and our team can help you with a fantastic selection of vacation rentals in the best neighborhoods in London. Visit Vacation Perfect to peruse our beautiful luxury rental properties and read on to find the perfect tea experiences in London.
Anya Café is a beautiful place filled with tea, cakes, coffee, and more. The cafe is part of accessories designer Anya Hindmarch's five neighboring stores. Part of the cafe's appeal is the vintage style and feel. The interior resembles that of a quaint 50s cafe. There is a wide selection of cakes to pair with your tea. If you want something more, the cafe also serves champagne and cocktails.
If you visit Westminster Abbey, stop at the Cellarium Cafe & Terrace. Try to visit on a sunny and clear day because the sun shines through the sky windows creating a warm and welcoming atmosphere during the afternoon. It's one of the best cafes to visit during the summer.
Located along King's Road, The Ivy Chelsea Garden is a modern and chic place for tea in London. The cafe serves classic treats as well as vegan and vegetarian options. The cafe features Art Deco decor and beautiful foliage in their outside garden. It's the perfect place for tea and a photo opportunity.
Schedule Your Next Tea Time
An afternoon at a tea shop in London should be one of the many things on your wishlist when you visit. Vacation Perfect makes that easy to accomplish since we have vacation rentals in some of the most exciting spots all over London. To learn more about London, read our travel guide at London Perfect for more things to do and how to plan your vacation. Contact us on our website or call 1-888-520-2087 to learn about renting a wonderful vacation rental in London.