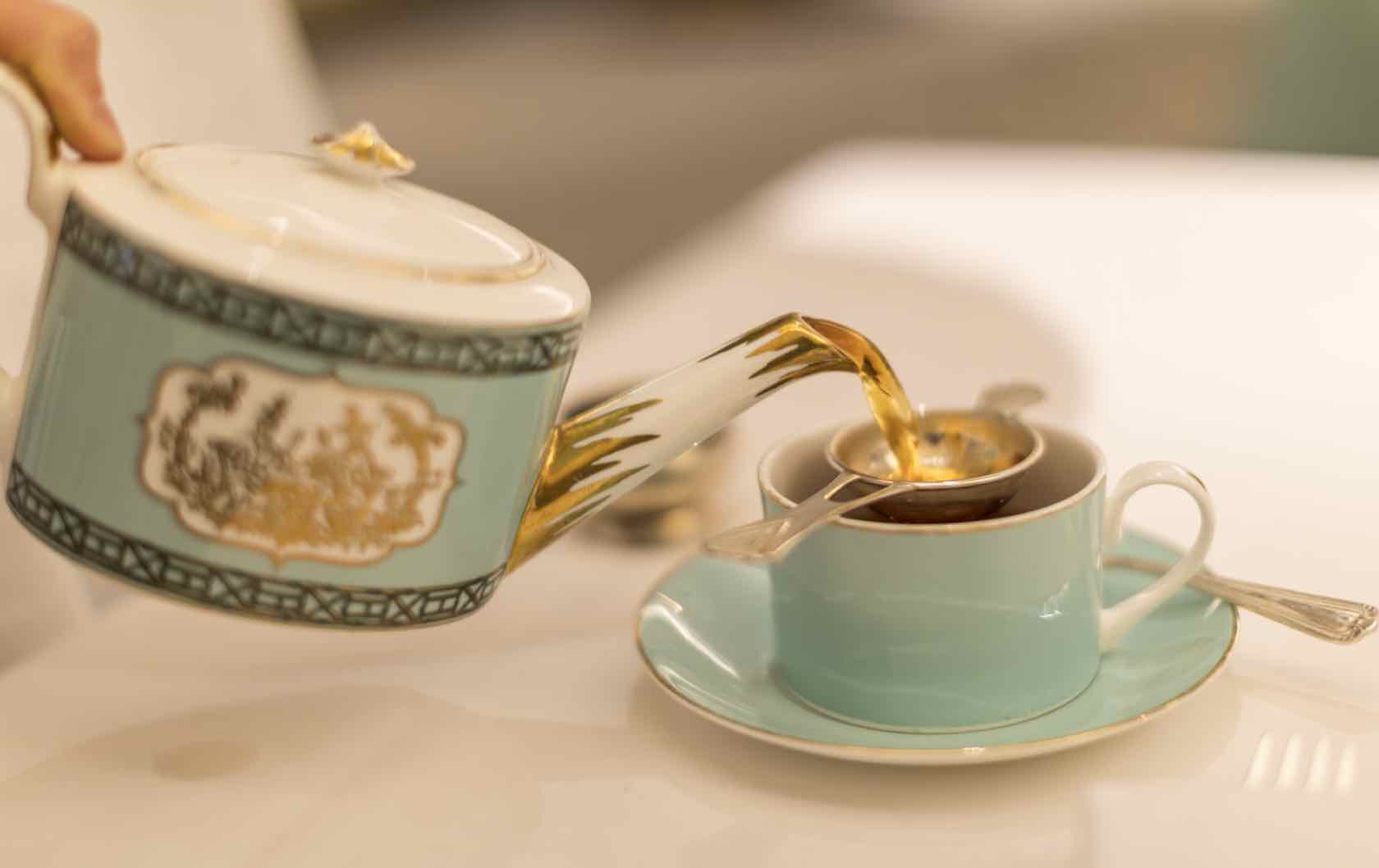 Going out for afternoon tea in London is a favorite pastime for visitors to the capital city. Whether it's your first trip to London or your fiftieth, afternoon tea is always a good idea. Restaurants and tearooms are often changing up their offerings, so there's always something new to sample, and there are also the tried and true classic afternoon tea spots to return to again and again. No matter where you choose to take your tea, here are a few etiquette tips and tricks to have you looking like a pro as you sip your favorite brew and tuck into some fluffy scones.
The Dos and Don'ts of Afternoon Tea in London 
The Dos of Afternoon Tea in London
Do dress up! Though it's not required at all establishments and there are plenty of places that serve casual afternoon teas, we're fans of making the occasion a bit more special by wearing smart clothes. If nothing else, it will give you an excuse to go shopping. Here are a few of our favorite British brands to check out.
Do learn the terminology to understand the difference between afternoon tea, high tea and cream tea. Traditionally speaking, afternoon tea consists of sandwiches, scones, cakes, and of course, tea. Most of the time, tourists are after afternoon tea, but just be aware of other offers for high tea and cream tea, as they're different (cream tea is just scones and tea, and high tea is usually a bigger meal).
Do add a glass of bubbly. Lots of afternoon teas come with the option to add a glass of champagne or sparkling wine to the meal. Feel free to indulge.
Do try something new. Most afternoon teas come with an extensive tea menu. There is no right choice, and your server will tell you how long to let the tea seep (it changes depending on the varietal). Try something new, and you just may end up with a new favorite. You can also find some interesting teas to take home at London's loveliest tea shops. (Tea makes for a great souvenir.)
Do ask for seconds. One of the biggest secrets around afternoon tea in London is that they usually come with seconds! You can ask for more scones, sandwiches, cakes and tea—not that you'll need it. Afternoon tea is usually quite filling, which brings us to our next point…
Do treat afternoon tea as a meal. If have a big dinner booked after your afternoon tea, chances are that you won't enjoy it. Instead of going out to dinner, why not just opt for a snack at home in your very own London Perfect apartment? One of the best reasons to get an apartment instead of a hotel is that it comes with its own kitchen. (And we have some fabulous ones.)
The Don't of Afternoon Tea in London
Don't stick out your pinkie. This is a common misconception and one of the most common mistakes tourists make while drinking tea. (Read about more mistakes to avoid here.) Instead, hold the cup by pinching the handle with your thumb and index finger while using your middle finger for support. (You shouldn't hook the handle with your fingers.)
Don't lift the saucer from the table or leave your spoon in your teacup while you drink your tea.
Don't serve yourself first. Instead, whoever is serving should pour the tea for others first using a tea strainer, if provided. (You can even buy your very own tea strainer at Fortnum & Mason, which is a great place to go for afternoon tea.)
Don't clink your spoon against your teacup when stirring your tea. Move the spoon back and forth (from the 6 o'clock position to the 12 o'clock position) rather than stirring in a circle.
Don't worry about whether the clotted cream or the jam comes first when preparing your scone. In some parts of the United Kingdom (like in Devon and Cornwall), it's hotly debated whether you should put the jam on first or the clotted cream. However, as you'll be taking your afternoon tea in London, you do whatever you choose. (Just be sure you don't eat your scone like a sandwich.)
Don't worry about whether you should pour the milk before or after the tea, either. This is another contested topic, so do whatever you see fit or personally prefer.
Don't worry too much about all these "rules." Londoners are an understanding bunch and honestly, no one's there to judge you. Just enjoy yourself!
Ready to tackle afternoon tea in the capital? Get in touch with the team at London Perfect today. We can help you find a lovely London Perfect apartment to call your own on your next trip.