Do you like to tap your toes to the beat of a show-stopping musical number? Or do you enjoy dramatic, contemporary plays? Perhaps much ado about Shakespeare? And maybe you'd like to soar back into the world of Harry Potter. No matter what kind of show or theatrical experience you prefer, the London theater schedule this 2016 will not disappoint. Take a look at what's on in London's theaterland, and book your tickets now!
1. Harry Potter and the Cursed Child
7 June 2016 – 27 May 2017
With an online second-by-second countdown and millions of eager fans waiting with baited breath, Harry Potter and the Cursed Child may be the most eagerly anticipated show of 2016. What kind of mischief will Harry and his middle-aged friends be getting up to in London's West End at the Palace Theater? There are a few tickets left for late 2016. Otherwise, snag your seats for early 2017, or join the daily lottery on their website. Hold onto your broomstick, sip your butterbeer, and enjoy revisiting the magical world of Harry Potter. Click here for more info and to book tickets.
2. No Man's Land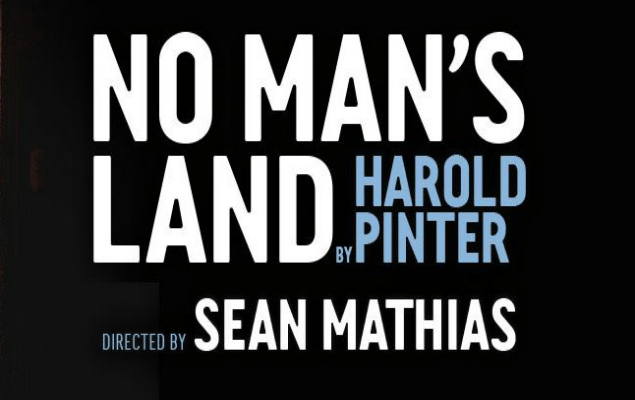 8 September – 17 December 2016
Two of Hollywood's most talented and endearing actors – and close friends – are returning to the London stage. Welcome Patrick Stewart and Ian McKellen in Sean Mathias' acclaimed production of No Man's Land, a brilliant play by Nobel Prize laureate Harold Pinter. Two ageing writers meet at a Hampstead pub, and as they become more inebriated throughout the night, their lives are complicated by the reappearance of two sinister younger men. Sounds like a must-see! Click here for more info and to book tickets.
3. Les Blancs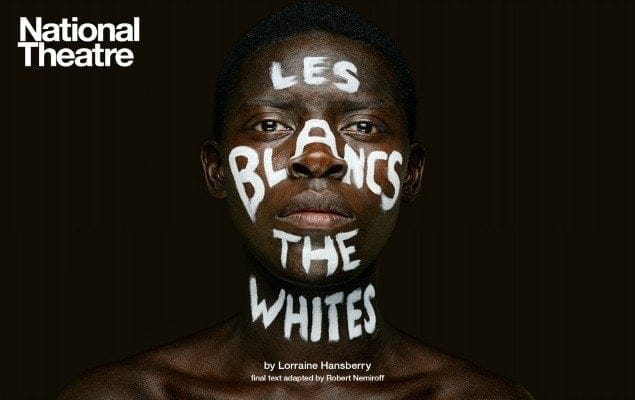 Until 2 June 2016
The National Theater features Les Blancs, an emotional, gripping drama by Lorraine Hansberry. The show delves into the many nuances of post-colonial Africa, as an African country is precariously balanced at the edge of a civil war in a performance that promises to be both powerful and truly unforgettable. Click here for more info and to book tickets.
4. Romeo and Juliet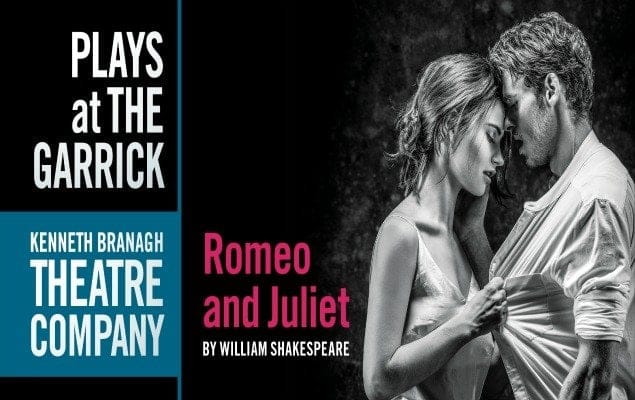 12 May – 13 August 2016
This enduring tale of young love once again graces the London stage. If you didn't get enough of Lily James and Richard Madden in Disney's latest movie adaptation of Cinderella, you'll be able to see these two on-screen lovebirds reunite under the impeccable direction of Kenneth Branagh in celebration of Shakespeare's 400 year anniversary. Click here for more info and to book tickets.
5. Aladdin

15 June – October 1
Are you taking your kids to a show? Or, are you a Disney fan yourself? Then don't miss this extravagant showstopper, set to open at the Prince Edward Theater on 15 June 2016. The production will feature the songs and friendships that helped us fall in love with Aladdin, but with an exciting new dimension never seen in the movie version. Can't wait! Click here for more info and to book tickets.
6. The Entertainer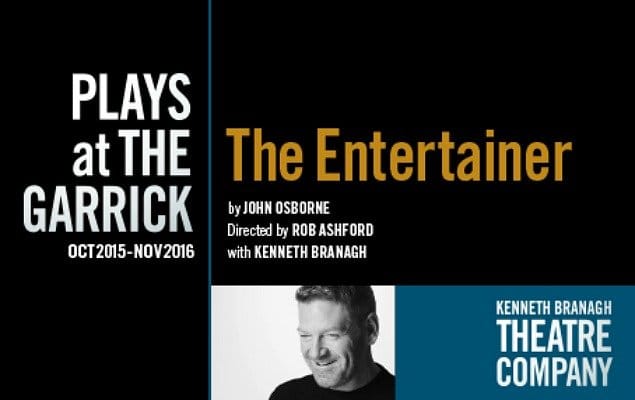 20 August – 12 November 2016
See the legendary Kenneth Branagh delve into private torment during the deceptively glamorous world of post-war Britain in John Osborne's classic story, The Entertainer. Rob Ashford will direct, and John Hurt will also star in what will surely be an unforgettable theatrical experience! Click here for more info and to book tickets.
7. Globe Theatre Midnight Matinees
Various dates throughout 2016
With the 400-year anniversary of Shakespeare's death this April, London will serve as a delectable playground for Renaissance quips and sonnets as Shakespeare's spirit takes over the city he once called home. Celebrate with one of the myriad performances held in his honor, including the beloved Midnight Matinees, featuring The Taming of the Shrew, Macbeth, and A Midsummer Night's Dream. Click here for more info and to book tickets.
8. Motown the Musical

Until 18 February 2017
See how Motown Records was founded when Berry Gordy borrowed a measly $800 to ultimately launch the careers of Diana Ross and The Supremes, The Temptations, Stevie Wonder, Michael Jackson, the Jackson 5 and many more. This sensational show will feature classic favorites, including, "My Girl" and "Ain't No Mountain High Enough." It'll be difficult not to sing along! Click here for more info and to book tickets.
9. Dreamgirls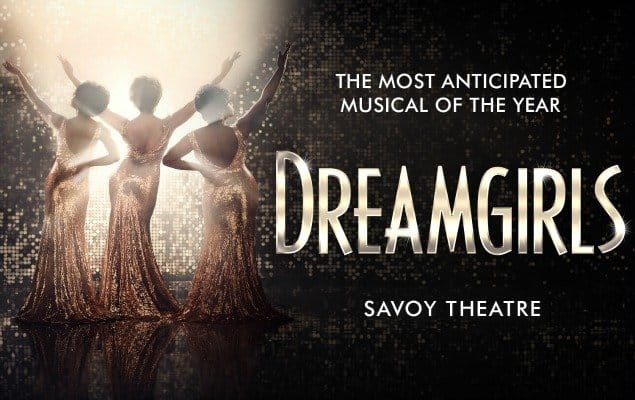 19 November 2016 – 11 March 2017
For the first time, this iconic, defining musical comes to London. The R&B acts of 1960's America inspired this moving tale of an all-women's singing trio from Chicago, IL, who make their way to superstardom. Be transported to another time and place through the power of music with tracks such as "Listen" and "And I Am Telling You I'm Not Going." Click here for more info and to book tickets.
10. The Maids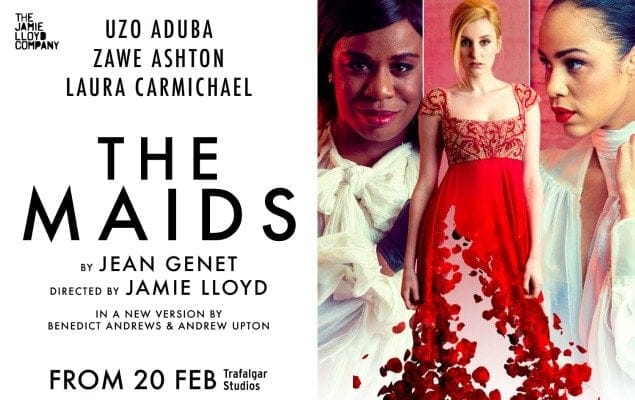 Until May 21, 2016
Jean Genet's classic play The Maids will reappear in London for the first time in twenty years under the direction of Jamie Lloyd. This psychological thriller about two maids plotting the death of their employer features powerhouse actresses Zawe Ashton (Fresh Meat), Laura Carmichael (Downton Abbey), and Uzo Aduba (Orange is the New Black). Don't miss your chance to see this show before it ends!
(Image credits: Luc Mercelis, all other images provided by London Perfect.)