As Samuel Johnson once famously said, "when a man is tired of London, he is tired of life." With so much on offer in the UK's bustling capital, it's easy to see why his words still resonate with us to this day. Whether you've got a passion for the arts, a love for the great outdoors or an appetite for the incredible food scene, London really does have it all. Read on for our top five reasons why you should visit London in the summer!
Incredible Parks
There's no better place to celebrate the glorious sunshine than in one of London's Royal Parks. From rambling Richmond Park in the south-west of the city, the largest of London's eight Royal Parks and home to hundreds of deer, to Kensington Gardens – which houses Kensington Palace in its 265 acres, the parks truly are London at its most beautiful. Take a picnic and make it a day to remember for all the family!
Amazing Museums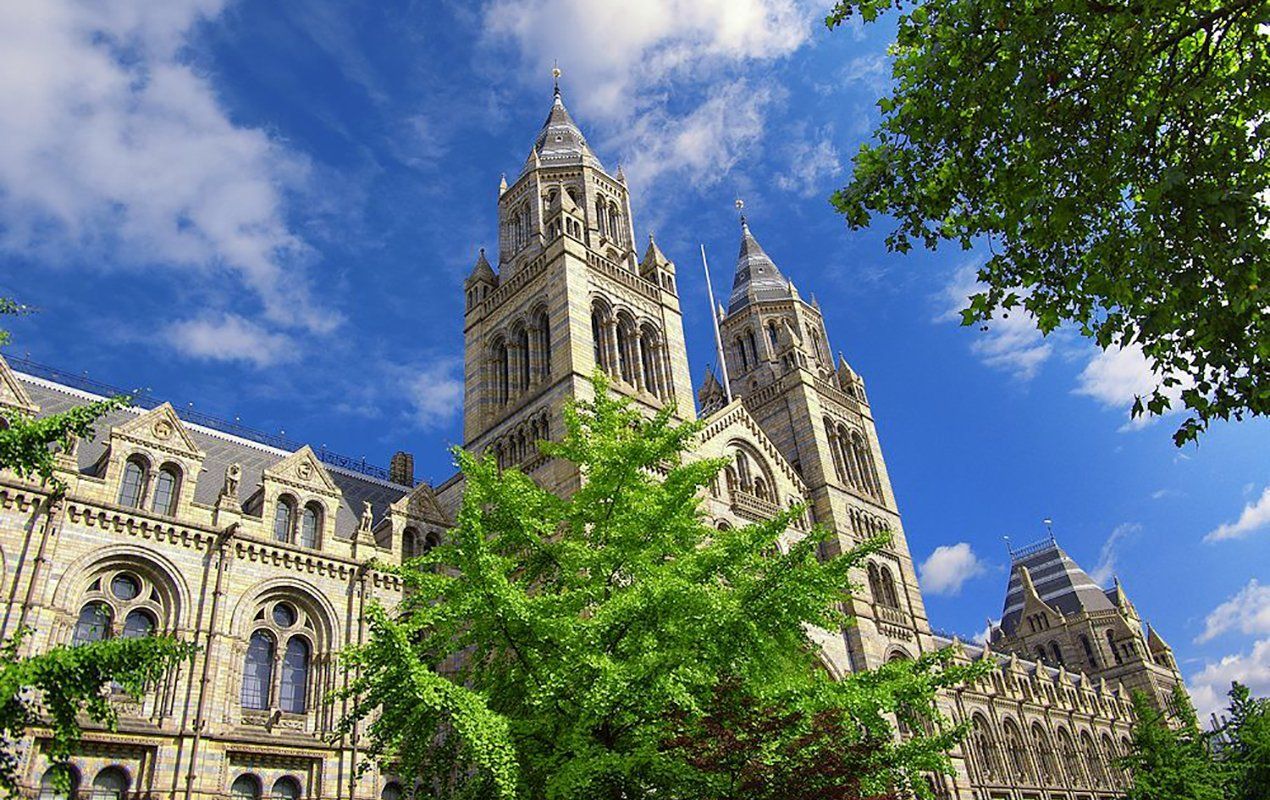 Natural History Museum | Photo by Gordon Robertson
With over 300 different museums in London – many of which are free – would-be visitors are privy to a brilliantly budget-friendly way to see the capital. The British Museum is beloved by tourists and locals alike, the Natural History Museum is a landmark in itself, while Victoria & Albert's sprawling interiors offer the perfect place for those with a passion for fashion to discover the trends from years gone by. Whether you're interested in art, science, history or fashion, visit London in the summer for all the world-famous museums.
Captivating Theater
The theater scene in London is unrivaled; often cited as the most diverse in the world! In addition to the glitz and glamor so synonymous with the West End, there is also an authentic theatrical paradise unique to the capital city. Tucked away in London's many nooks and crannies are an abundance of fringe theaters which offer endless – and often cheap – stage shows. Perhaps most famous is the National Theatre, but if you're happy to look further afield, you'll find a number of small and independent theaters in various pockets of London, each of them staging their own unique offering – from drama to comedy and beyond.
London's Delicious Food
If you've got a fondness for food, London will not disappoint; indeed, it's hard to deny the capital's love affair with all things culinary. Whether you're after Michelin-star dining in the fanciest of restaurants, or an afternoon spent sampling street food from various corners of the globe, London will have you covered. With an endless supply of pop-ups, food stalls and everything in between, it's a fantasy destination for foodies. And just about everything is in season when you visit London in the summer.
Wimbledon
Wimbeldon | Photo by TG4
London's annual tennis tournament is the oldest in the world and considered by many as the most prestigious. Whether you hold tickets for center court, or opt for the more inexpensive ground passes, Wimbledon offers a delightful day out for all ages. Taking place every June, it attracts visitors from all over the world, and with the scent of summer in the air, jugs of Pimms and countless cups of strawberries and cream it is both quintessentially – and beautifully – British.
London has so much to offer visitors, and London Perfect can help with tours, tickets, customized itineraries, and private experiences. Contact our friendly reservations team to help plan your visit London in the summer or any other time of the year!