It's hard to believe that the world of Harry Potter has been in our lives for 20 years, but it's true! What better way to celebrate this special anniversary than visiting the places that inspired the books and were featured in the movies. Luckily, London is filled with magical places to make the most obsessed Harry Potter fan happy. Here's a list of some of the incredible sights you can visit – and they're also located in some of our favorite areas of London, too.
At London Perfect, we can book the famous Harry Potter studios tours for you – but do make sure to book early because there are limited tickets! Come see the magic for yourself on the exciting Warner Bros tour, including private bus transportation to and from London!
Leadenhall Market
A beautiful Victorian covered market, Leadenhall, was used in the Harry Potter movies as part of Diagon Alley. Tucked away between the more modern buildings in the banking and business centre of the City of London, you can easily picture it being hidden by a spell, preventing Muggles from venturing inside.
For those who are super-fans of the movies, there is even an Opticians (look for the bright blue façade in Bull's Head Passage) that was used as the entrance for the Leaky Cauldron in Harry Potter and the Goblet of Fire.
Goodwin's Court
Another hidden gem in London, Goodwin's Court was used as the location for Knockturn Alley. It features real street lanterns and darkly painted buildings. It's easy to miss, but that adds to the charm of stumbling across this small street. You can certainly imagine the likes of Bellatrix Lestrange or Lucius Malfoy apparating in the middle of the night!
The area of London where Goodwin's Court is located, Covent Garden, is full of little alleyways with small storefronts. It's definitely worth a wander if only to see even more Diagon Alley inspiration. You may even want to head over to Liberty department store to get some wizard-inspired treats from Hoxton Street Monster Supplies.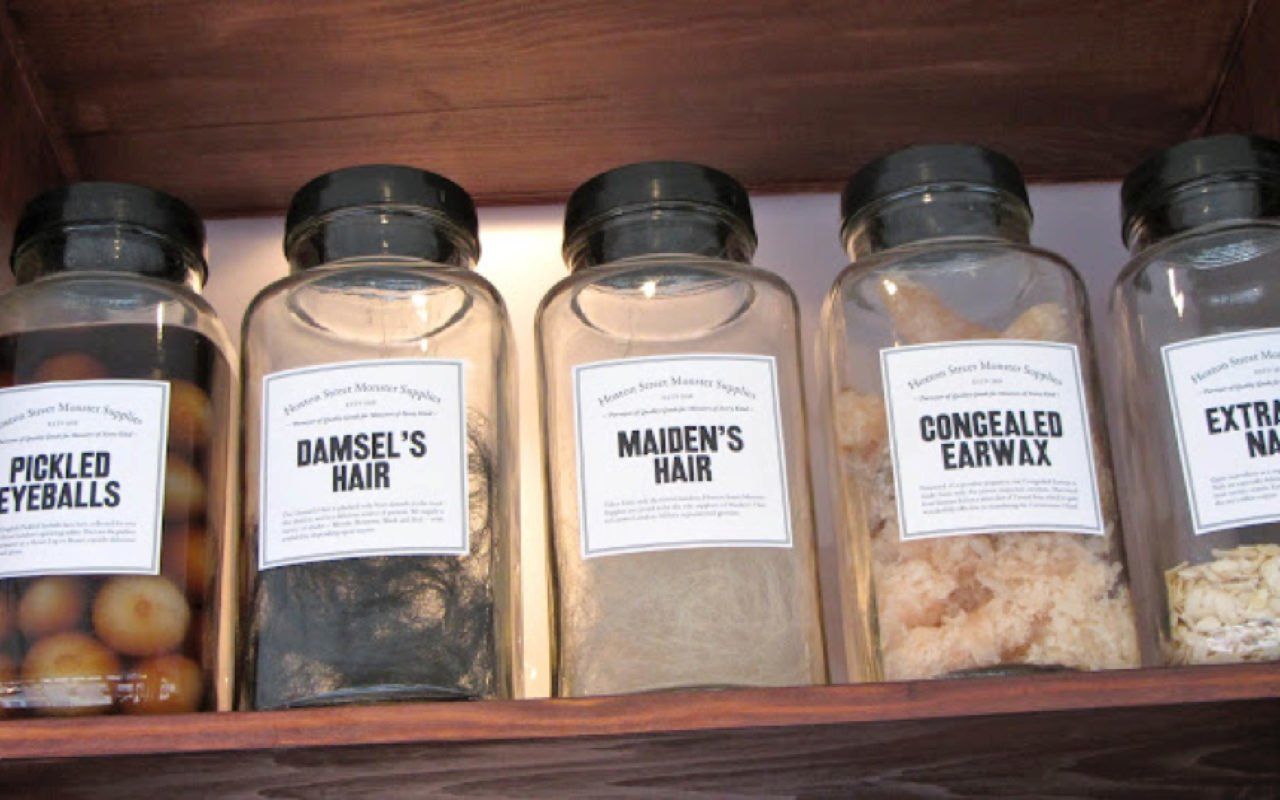 Congealed ear wax caramels – a necessity!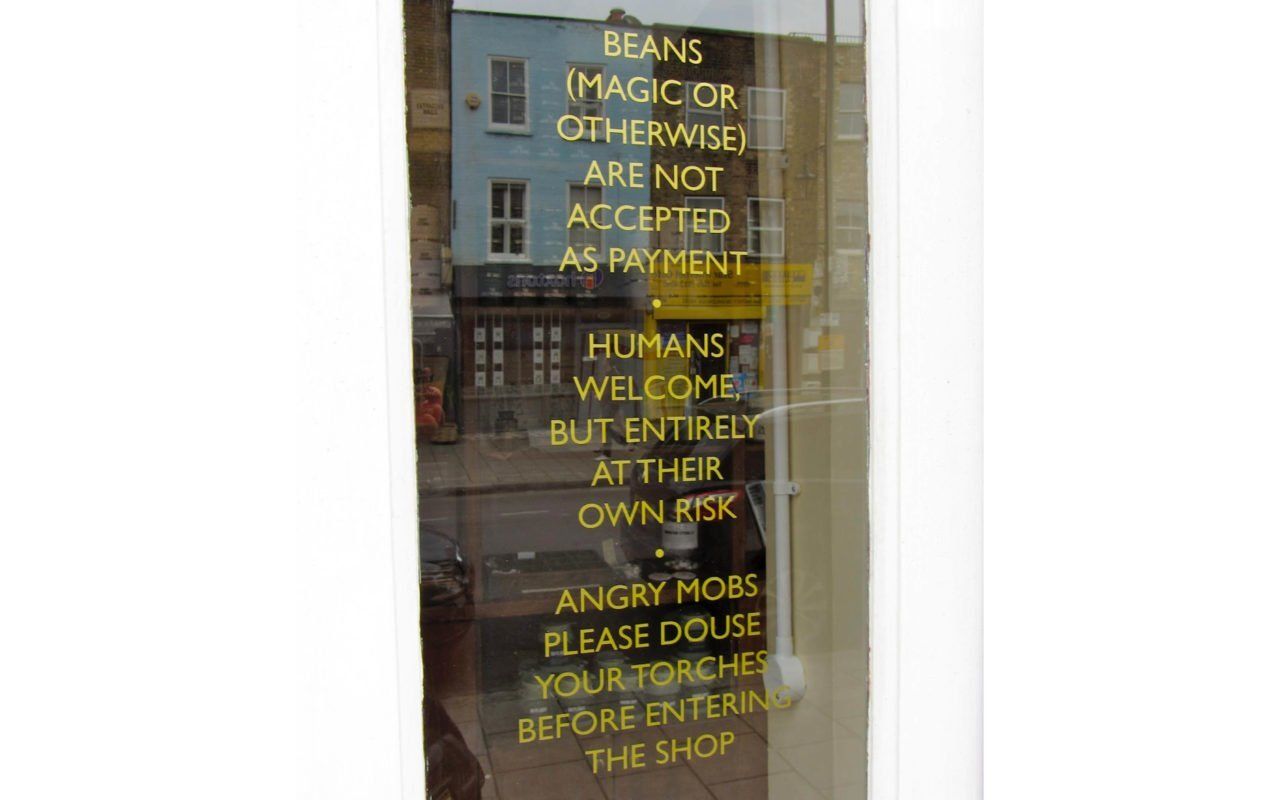 Jack's Magic Beans Not Accepted as Payment!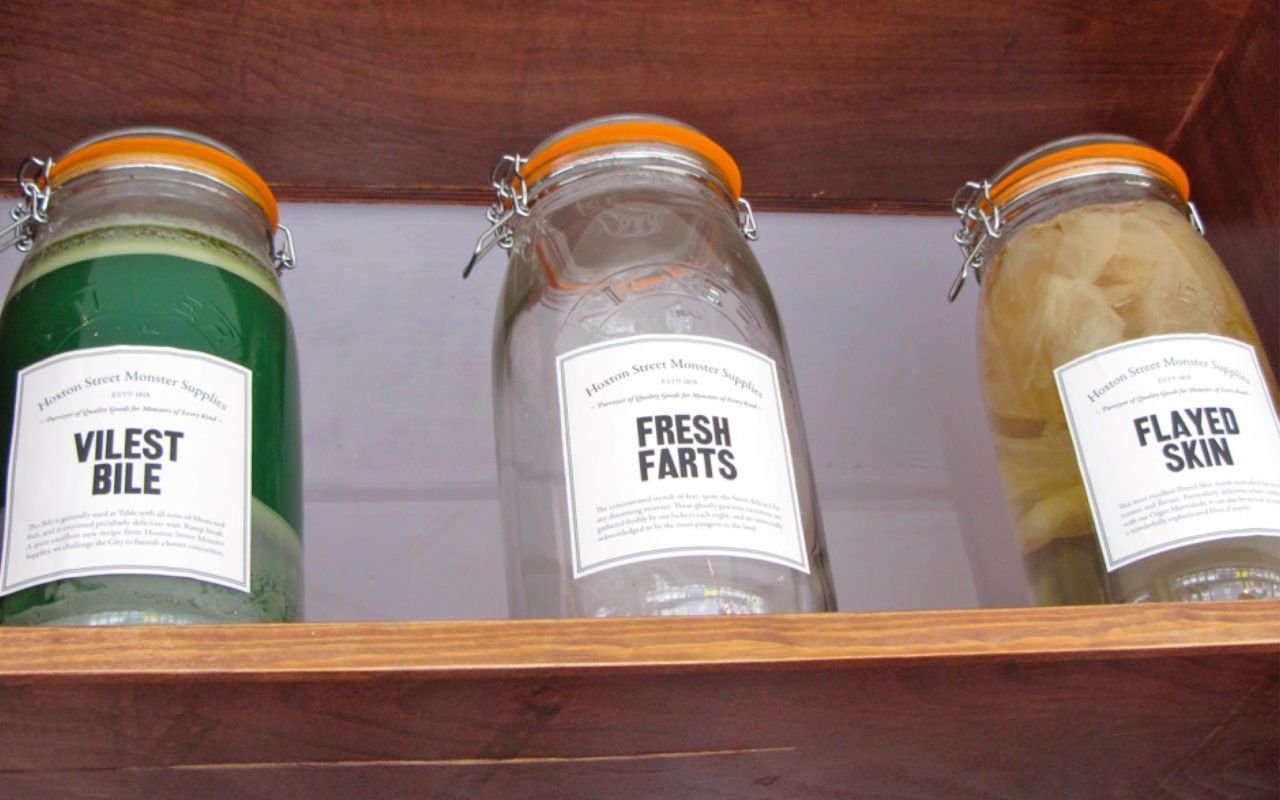 And of course fresh produce…
Australia House
 
This impressive building was used as the front for Gringott's Wizarding Bank in the movies. The building itself is an embassy, but you can glimpse the chandeliers from the entrance that featured in the scenes from Deathly Hallows where Harry, Ron, and Hermione try to steal from the bank.
London Zoo – Reptile House
One of the most iconic scenes from the first book and movie was when the giant snake escapes from the reptile house during a visit to London Zoo for Dudley's birthday. The reptile house actually exists and can be visited in the real London Zoo. To celebrate its use, there is even a sign next to the reptile enclosure used in the film.
ZSL London Zoo, Regent's Park, London NW1 4RY. Closest tubes: Camden Town or Baker Street
King's Cross Station
King's Cross Station is where Harry's journey to Hogwarts begins and is a must for any Harry Potter fan. It's also where he meets his soon-to-be best friend, Ron Weasley. And even though you can't really run in-between platforms 9 and 10, there is an official Harry Potter shop, named Platform 9 and 3/4, where you can purchase all the Harry Potter merchandise you can dream of!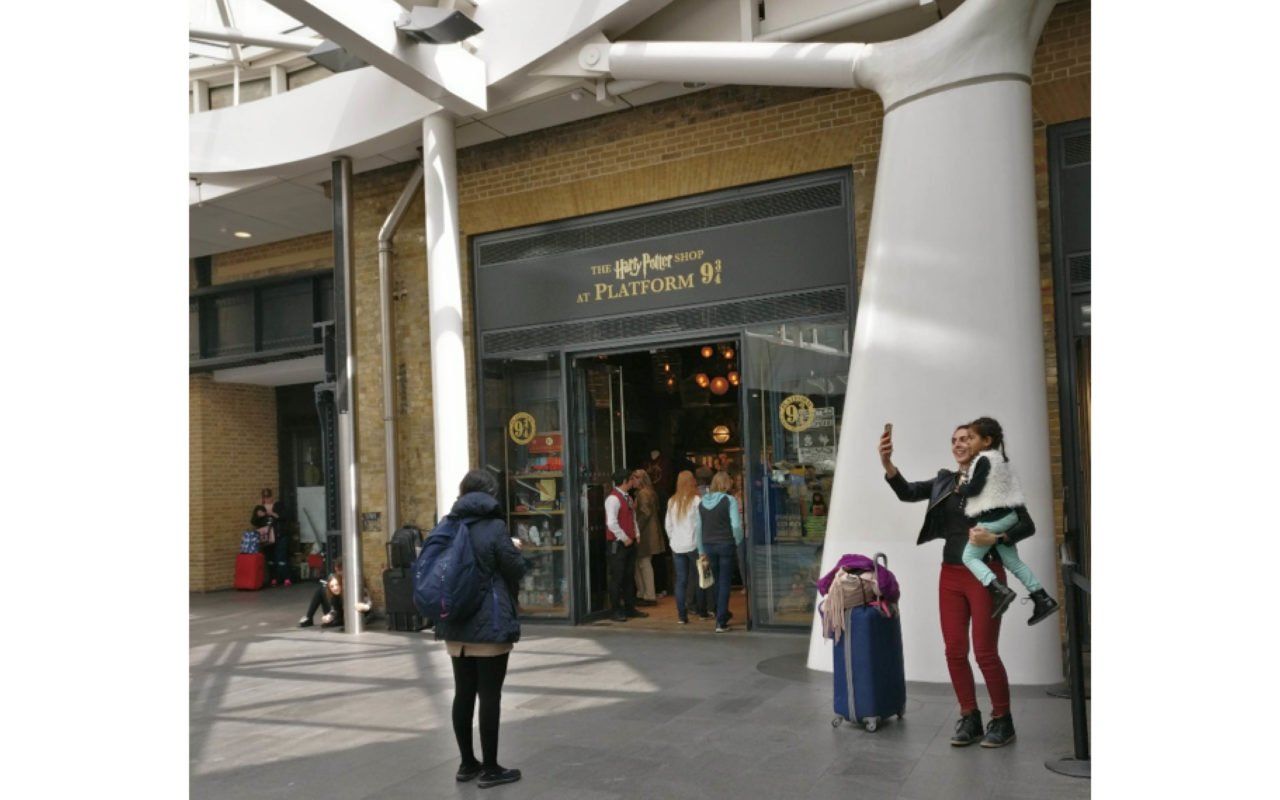 For those willing to brave the line, you can even take a picture with half of a trolley sticking out of a wall. A great keepsake from a magical tour around London, and, is absolutely free. 
Warner Bros Studio Tours – The Making of Harry Potter
It was a great day for the Harry Potter fandom when Warner Bros decided that instead of tearing down the original movie sets, they would open them to the public. Only a short ride from central London, the Warner Bros Studio Tours takes you on a journey through the sets. Not only that, but you can practice waving a wand, flying on a broomstick..you can even drink butterbeer. It's a truly unique experience for any Harry Potter fan since you are able to see where the magic actually happened.  You can read all about the experience in our review!
Come see the magic for yourself and book the Warner Bros tour, including a coach ride to and from London.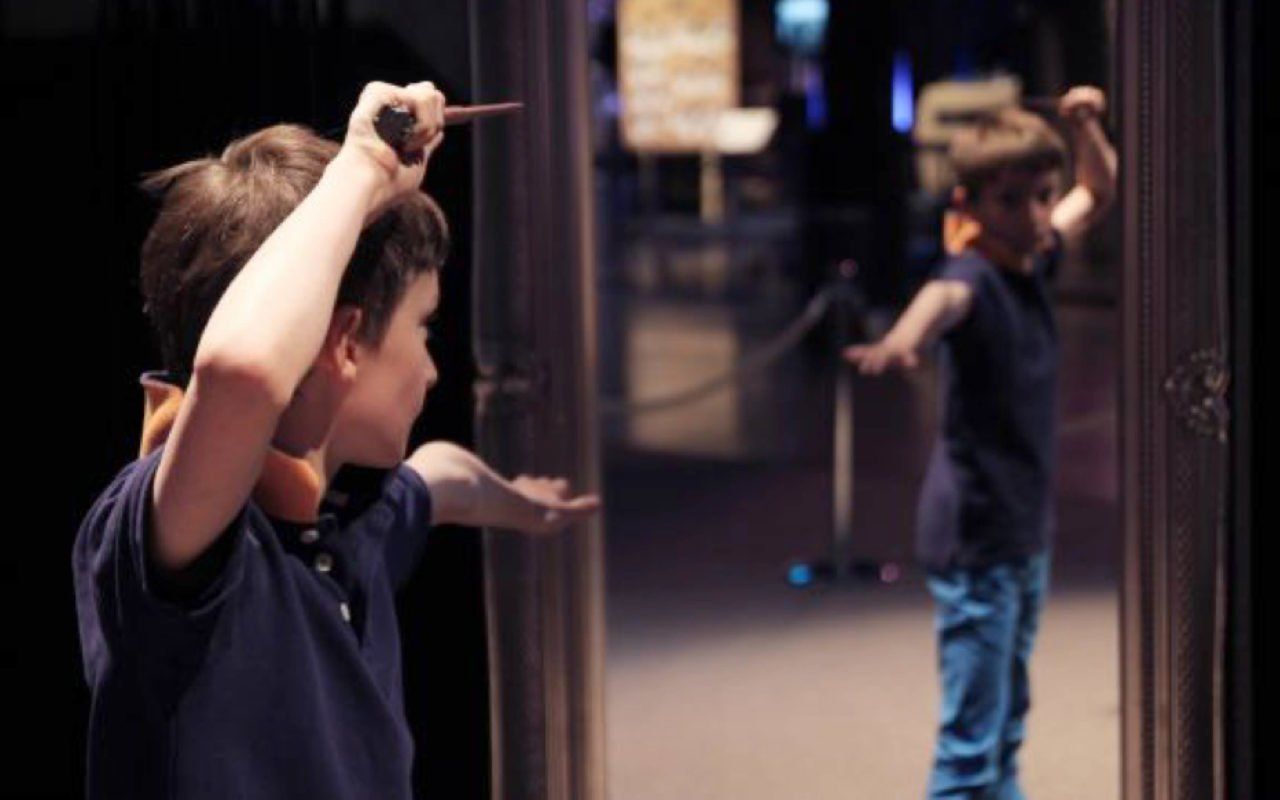 House of MinaLima 
If you haven't gotten enough memorabilia from the Warner Bros Studio tour or the Platform 9 and ¾ then the House of MinaLima is for you. It was created by two members of the graphic design team behind all the graphic props seen in the movies. This includes all posters, newspapers, and the visual brand of the movie world of Harry Potter. They have now opened their studio to the public with two floors of exhibition space and a shop on the ground floor where you can buy your very own copy of the Daily Prophet or Sirius Black's wanted poster.
House of MinaLima is open every day 12-7 pm. It can get busy, especially on the weekends, so plan to get there early to avoid the crowds. More information can be found on their website.
House of MinaLima, 26 Greek St, Soho, London W1D 5DE. Closest tube stops: Tottenham Court Road and Leicester Square
Magic is Everywhere
The beauty of Harry Potter being a truly British institution is that most of the major sites and monuments in London have either appeared in the movies or have featured in the books. From the Millennium Bridge to Piccadilly Circus, you don't need to go far to find something that is associated with the boy wizard. All you need to do is take a stroll and experience the magic of the city.
We've written some wonderful blogs about all things Harry Potter in London, including the Studio tour.