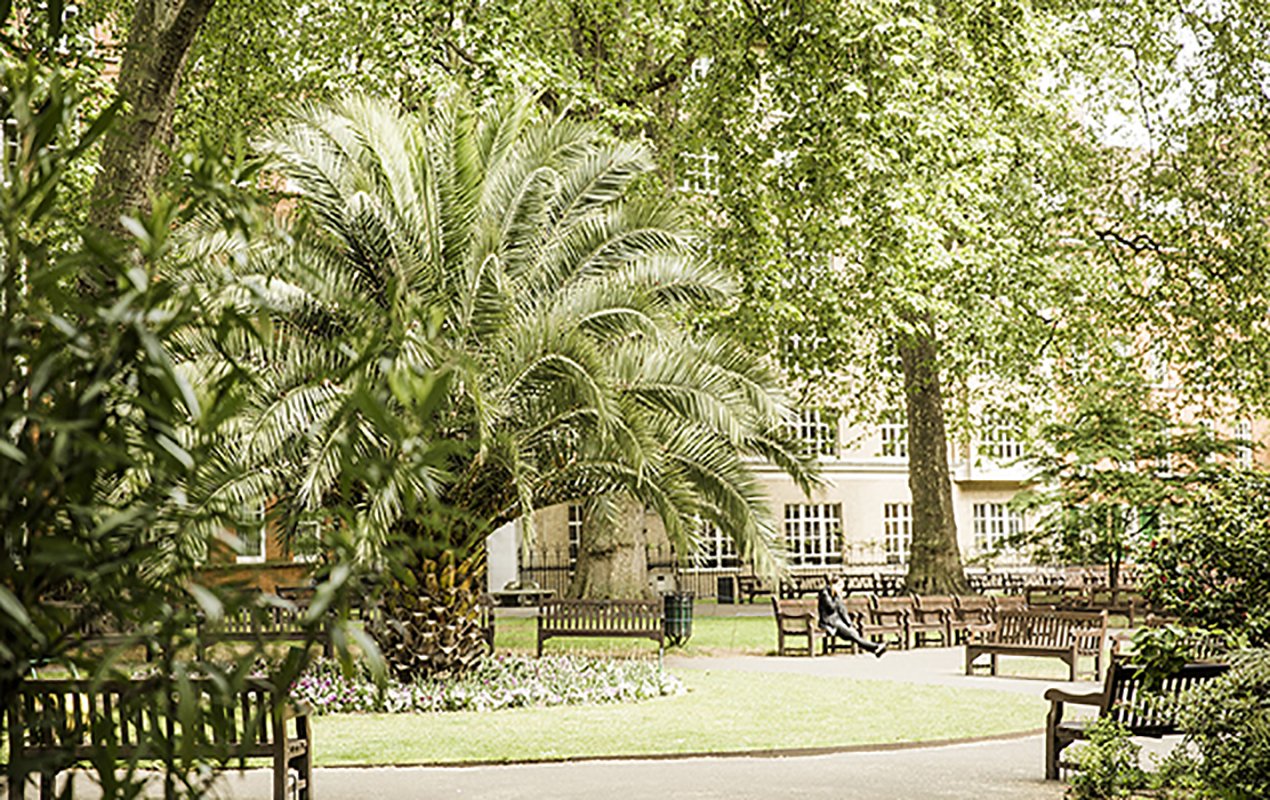 To capture all of the incredible events and memories made during a trip to London, a quality camera is a must, preferably a digital camera. You can snap the city skyline from the London Eye, or capture the sunset from picturesque Waterloo Bridge, but London is home to many more great photo-worthy places.
Whether you're an avid photographer, or just a picture-happy tourist, there are plenty of local spots that can fill your digital albums with breathtaking shots.
Here's an insider list of photo-worthy spots in London!
Modern Hall Park
An old waterwheel spins from the current of a stream in Modern Hall Park. The wheel was used to grind tobacco decades ago when the land was a working farm. You'll find white steel bridges, lush trees and old farm buildings throughout the park. It's also the perfect spot to enjoy a picnic with the family, so take a blanket and a traditional packed lunch to make the most of your day out.
Hampstead Hill Garden and Pergola
Head over to the Hampstead Hill Garden around sunset to capture breathtaking landscape photos. Check out the West Heath, where ivy-wrapped stone columns surround an elevated brick walkway. Take the whole family there to walk around and go home with some great family photos for the mantel.
God's Own Junkyard
Vegas might be synonymous with glittering lights, but London's own Chris Bracey has a "junkyard" full of neon signs he created for fashion's hottest shows, landmark movies and celebrities. This "wonderland of creativity" is a fun and funky picture-taking place. You can also stop by for a bite at The Rolling Scones cafe which is open all weekend. God's Own Junkyard is open Friday-Sunday.
Carnaby Street
The historic arch that spans the entrance to 13 streets of Carnaby are picture gold. It's a bustling area, where you can snap candid photos of everyday life. With unique buildings housing independent shops, you can capture images of structures and people wandering about. Carnaby is also home to some of the tastiest restaurants in the capital, so be sure to take snaps of the delicious culinary offerings.
Notting Hill
Travel to Notting Hill, a quaint neighborhood made famous by the Julia Roberts movie of the same name. Hit Portobello Road for some great architecture shots. You'll find trendy home design shops like Loaf, cafes and bars sandwiched together along a narrow, colorful road. Take a stroll over to the South Kensington neighborhood to see more affluent, tightly packed brick homes.
We also happen to have some of the most beautiful apartments in the South Kensington neighborhood!
Canary Wharf
Tube stations aren't just transportation hubs, some are also impressive works of art. Canary Wharf, for example, offers a massive escalator that looks like it juts up into a glass ceiling above. The natural light is amazing, which makes it a great spot for photos.
If you like Canary Wharf, Southwark station has a giant wall of reflective blue triangles that could make for some unique shots, also.
Hungerford Bridge
Waterloo Bridge is a hot spot for photographers, however, pictures from Hungerford Bridge won't disappoint either! The bridge affords many picture compositions with cables shooting up along the pedestrian portion of the bridge and the River Thames flowing below. You can take some stunning images in the day, but night photography offers many great photo opportunities, too.
By stopping by these seven places, you'll have an original album full of unique photos from London that can't be topped. If you've been to London, feel free to share your favorite picture-taking spot with others in the comment section below.
For your next stay in London, our friendly reservations team are on hand to help you select one of our stunning family vacation rentals, in Kensington or Notting Hill. We can also help with shopping, itineraries, tours, dining reservations, and customized private experiences! Email us today for more information.