London offers a multitude of activities for the health savvy, and there are many ways to keep fit and active as the new year begins. London's restaurants and cafes offer the very best healthy dishes which will tantalize your taste buds. You can work off the calories at some of London's most intense fitness classes. We've also added some of the top places to shop for quality provisions, as well as the best treatment rooms to indulge in a spot of pampering.
You can be sure that your home away from home while in London will also add to that feeling of well-being with our sumptuous apartment rentals. We highly recommend our beautiful, two bedroom Danebury in the fashionable hub of Notting Hill. This is luxe living at its very best with the most exquisite private outside space – perfect for a spot of morning yoga.
Danebury vacation rental
When you visit a new city, your lifestyle should never have to be interrupted. So, we've put together our top picks for enjoying all the healthy activities London has to offer. Read our selection including classes, healthy eats and wellness treatments.
Places to eat
Credit: Leonie Bourke 
Ottolenghi's trademark fresh, seasonal dishes are literally on display at his ever-popular Soho restaurant, NOPI. Headed up by the chef, Ramael Scully, you can expect the most tempting, eye-catching dishes. This stunning restaurant is one of our favorites, and by the last count, we have visited three times. We recommend choosing a selection of the small and large plates for the table, and then everyone can help themselves. One of the most popular dishes is the chickpea pancake, tomato, pickled chili, spiced peas, and yuzu. The other highlight is the whole lemon sole, nori, burnt butter, and ginger. This is sophisticated dining at its very best, and a must-visit while staying in London.
21-22 Warwick Street, London,  W1B 5NE
Situated in the artsy Neal's Yard in the heart of Covent Garden, Wild Food Cafe is one of London's most popular eateries. The whole ethos of the cafe is their dedication to plant-based dishes, using the highest quality, organic ingredients. We highly recommend the wild mushrooms on toast which is an earthy mix of girolle and shitake mushrooms, as well as sweetcorn and truffle oil. You'll also be tempted by the grilled sweet potato, tomato, parsley and maple peas. The cafe is also famous for their smoothies, juices, and tonics. We can't get enough of the Vibrant Green which is a delicious concoction of apple, ginger, cucumber, kale, and celery.
1st Floor, 14 Neal's Yard, Covent Garden, WC2H 9DP 
Places to sweat
If you're looking for your daily exercise fix, then Triyoga along the swanky King's Road in Chelsea is your one-stop shop for all your wellbeing and fitness needs. You can choose from a variety of classes including, Vinyasa and Ashtanga Yoga, Meditation, Barre, and Pilates. We particularly love this space as it has a real sense of community, with a lovely cafe and juice bar where you can relax with friends after an invigorating class. You can also book in for one of their wonderfully relaxing Ayurvedic treatments.
£17 for a drop-in class
Triyoga, 372 King's Road, London, SW3 5UZ
Places to shop
Credit: Stephanie Brookes.
Located in the heart of Westbourne Grove in picturesque Notting Hill, Daylesford Farmshop and Café is the ultimate local foodie destination. You could quite easily while away a couple of hours as you peruse the delicious pantry items and fresh produce. If you're staying with us in Notting Hill, this store will be your go-to. We highly recommend their cheeses and chutneys which are some of the best we've tasted. Also, make sure you stock up on tea and biscuits, seasonal fruit and vegetables, as well as their freshly baked bread.
208-212 Westbourne Grove, Notting Hill, London, W11 2RH
Whole Foods has become synonymous the world over for the highest quality fresh produce, as well as their fabulous selection of pantry essentials. Located along Kensington High Street this is the UK's flagship store with an incredible three floors in which to shop. Some of the highlights include an entire floor dedicated to food-to-go with a mouth-watering selection of fresh salads, sushi, and baked goods. You can also get your shopping done for the week as the store has their own in-house fishmonger, butcher, and specialty cheese room. We can't think of a better store in which to buy all of your daily essentials, while never compromising on quality.
63-97 Kensington High Street, The Barkers Building, London, W8 5SE
Places to pamper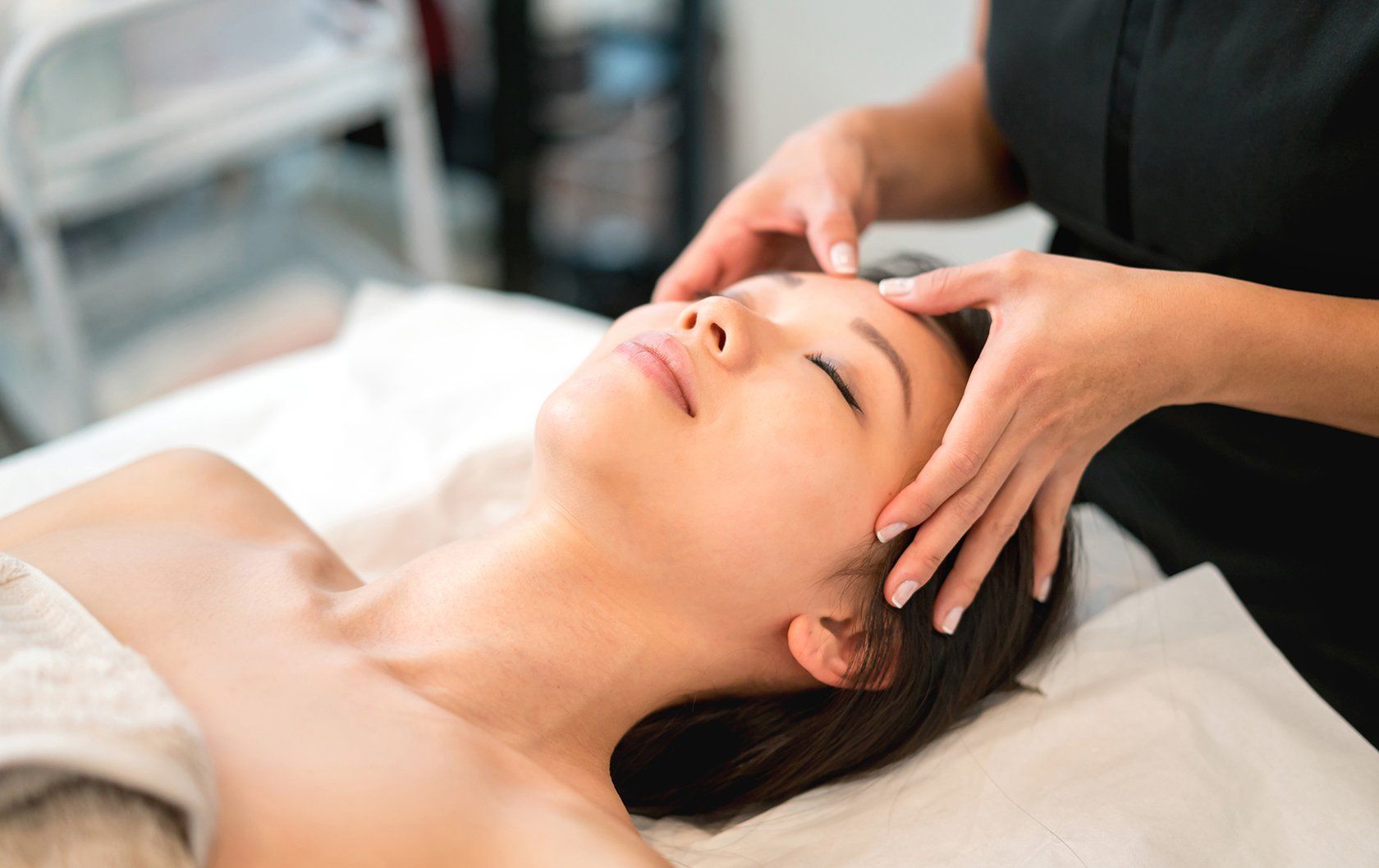 Neal's Yard commitment to natural, non-synthetic beauty products have made them one of the most beloved and trusted UK beauty brands. Their gorgeous store in Covent Garden houses their exceptional skincare line, as well as their much-coveted beauty treatments. A day of pampering is essential to our well-being and we think Neal's Yard offers some of the best treatments in London. Why not book in for the ancient healing technique of Acupressure which restores balance throughout the body, or, you may find yourself drawn to their Facial Rejuvenation Massage which helps achieve a natural facelift without any invasive procedure.
2 Neal's Yard, Covent Garden, London, WC2H 9DP
Located at The White House in Knightsbridge, dedicated to your every beauty need. Urban Retreat offers a unique and specialized approach to beauty with an unparalleled list of treatments from hair styling, make-up, facials, massage, as well as The Moroccan Spa and Café. We could spend a whole day indulging in the treatments, including their Personalized Massage (50 minutes) which will have you feeling brand new, or, The Carita Signature Facial which is the ultimate in anti-aging skincare. We think you'll be hard-pressed not to find a reason to stop by this beauty lover's paradise.
Urban Retreat at The White House, 2 – 4 Hans Crescent, London, SW1X 0LH
We hope our list has given you inspiration for your next London stay, as we not only have knowledge of the top treatments, classes, and restaurants, but we can also help with booking tours. As we're on the subject of health, we can recommend some of the best walking tours, including the famous Harry Potter Film Locations tour. You'll get all the health benefits of walking, but with those fun, added extras.
We can match you with the perfect apartment for your next London stay, ensuring you are close to the top restaurants, cafes, classes and treatment rooms. Our friendly reservations team look forward to hearing from you.