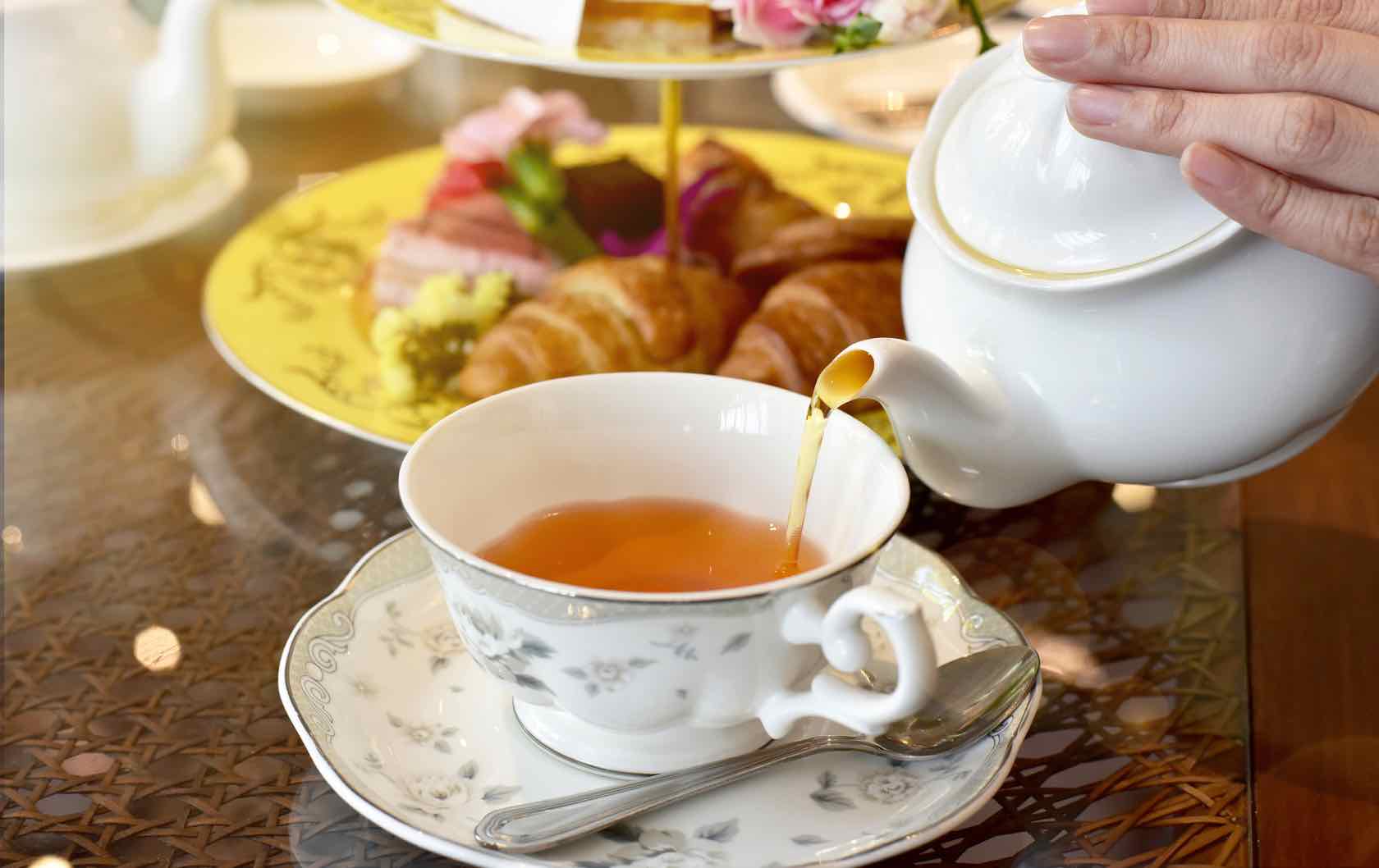 From English breakfast tea to noble blends like Earl Grey and Prince of Wales, London is synonymous with tea. Since the 1600s, when it's said that tea was first introduced to the capital, this hot beverage has been winning the popularity contest. Though afternoon tea is a famous English ritual not to be missed, a trip to a proper tea store selling a collection of teas shouldn't be skipped either. To stock up for yourself or to grab some London-themed souvenirs, these are the tea shops in London you need to visit.
5 Tea Shops in London
TWG Tea Knightsbridge
For some of the most glamorous teas in London, look no further than TWG Teas. This Singapore-based tea brand was first only sold in Harrods. However, London now boasts two TWG shops. There's a massive one in Leicester Square, but our pick is their cute storefront in the posh neighborhood of Knightsbridge. This sweet-smelling shop with teas from 46 different regions is an ideal spot to shop for tea.
Pick up some of their English Breakfast Tea with a charming drawing of Tower Bridge on the label. Other favorite flavors—with British packaging to match—include their Earl Grey Gentleman Tea (with an image of a bowler hat) and Tea Party Tea (with a package evoking Alice in Wonderland). For a major splurge, check out their gold-dusted teas. Their most expensive tea is £667 for 50g!
T2 Tea Chelsea
From the outside, this slick Australian tea shop could be confused for a trendy athleisure store. But once inside of T2 Chelsea, you can see that the punchy colors and modern aesthetic are there to showcase a sleek collection of teas. If you're staying nearby at one of our apartments, this colorful store makes for easy souvenir shopping. Their Tea Packs (complete with tea, spoon and infuser) are a great gift. Also, their Morning Sunshine tea with a mix of Assam, Darjeeling and Rwandan estate black teas, is a power-packed way to start the day.
Fortnum & Mason
One of the very best tea shops in London isn't even a tea shop—it's a luxury department store. For three centuries, the old-world immaculate Fortnum & Mason department store in Piccadilly has been selling the most aristocratic of teas. Located on the ground floor and sharing floor space with the sweets department, Fortnum & Mason's tea selection is unmatched.
Lovers of the royal family need to try the honey-like Royal Blend, created for Edward VII. Also, there are some fun flavors to try in their Oddi-Teas range. Go for the oh-so-British Gin & Tonic Tea, Chocolate Violet Tea or Pistacchio & Clotted Cream Tea. Fortnum & Mason also serves a full afternoon tea at their Diamond Jubilee Tea Salon.
Mariage Frères
For the chicest of teas, you have to try Mariage Frères in Covent Garden. Dating back to 1854, this classic French tea brand is known for quality, sophistication and Parisian glamour. The five-story Covent Garden store is brand new to London.
On the ground floor, you'll find the Comptoir de Thé, an extensive tea emporium with hundreds of teas displayed. (Try Mariage Frères' celebrated signature Marco Polo blend with notes of flowers and fruits.)
Upstairs, check out the vintage Salon de Thé flooded with light and elegance. Also, one floor up, you'll find the Musée du Thé, which features antique teas and tea accessories from all around the world.
Postcard Teas
One of the most charming tea shops in London is Postcard Teas in lovely Mayfair. With a mix of English, Japanese and Chinese heritage, this shop is all about small-batch, quality tea from across Asia. Their London Blends (like London Roast, English Afternoon and London Rose) make for thoughtful and luxurious presents. They also make for a great cup of tea to enjoy while you're still in London.
Postcard Teas also sells exquisite handmade ceramics and tea accessories. And the Mayfair shop also doubles as a small tasting room. Every Sunday morning, they host a one-hour tea tasting session based around different teas and themes (green teas, black teas, oolong teas or aged teas). Also, occasionally there are other events like exhibitions too. Keep an eye on the special events page to stay updated.
If London is your cup of tea then get in touch with the team at London Perfect who can help find you a lovely holiday rental in the city that loves its tea. (And don't worry—there's plenty of coffee here too!)