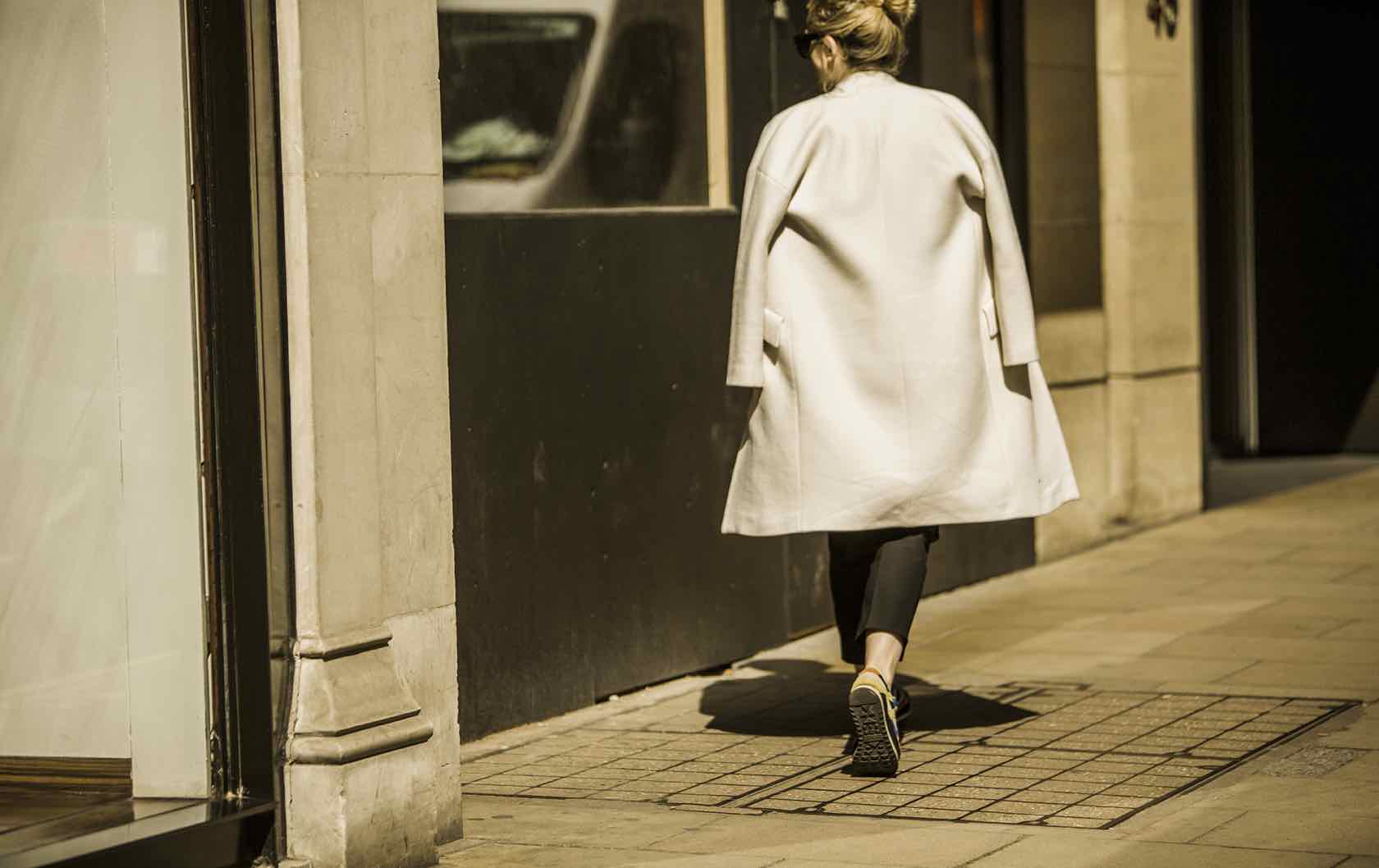 London has style. While walking through the capital, it's impossible to miss the cool British fashion. The town is simply overrun with dapperly clad modern gentlemen in great suits and put-together women in chic ensembles. Luckily, London has plenty of high-street designers that are well priced. So, if you find yourself in need of a wardrobe upgrade but don't want to splash the cash, check out these ten fun, stylish and still-affordable British brands.
10 Affordable British Brands
Hobbs
Founded in Hempstead, Hobbs started out as shoe seller, but now hawks women's clothing, accessories and footwear for all occasions. Their look is very British and timeless. There are plenty of Hobbs shops in London. There's a large store in the Westfield shopping mall, as well as another store right in the prime shopping area of Sloane Square, which is not far at all from the pretty three bedroom and two bathroom Sloane apartment.
Marks & Spencer
Marks & Spencer (or Marks and Sparks as it's known locally) sells everything: there's food, homewares, furniture, beauty, and wine. There's also a great men's, women's and children's clothing selection, as well as plenty of shoes and accessories for all. Many of their pieces are casual-but-still-chic wardrobe staples and they have plenty of on-trend offerings too.
One of their biggest shops can be found in the heart of Kensington, on Kensington High Street. It's very close to the gorgeous Kensington Court apartment.
Barbour
Though it's not super cheap, Barbour is less expensive in the UK than it is in America. In fact, much of their stock is very affordable like their accessories. It's a classic British brand and very countryside-chic—though it's worn in the city and country. However, if you're heading out of the city on a day trip, a traditional quilted Barbour jacket would help you blend right in and look the part.
River Island
Trendy fashionistas on a budget will adore River Island, a high street fashion brand with headquarters in London. With clothes for men, women and children, there's something for everyone at River Island, and there are plenty of locations around the city. There's a massive shop in the Westfield shopping mall, which is very close to the Phillimore apartment.
Burton
If you're in the market for a well-tailored (but still well-priced) suit, then Burton is a good option. Dating back to 1903, Burton sells classically tailored British menswear including shoes and accessories. And unlike many of the other classic heritage brands, Burton doesn't cost a fortune. Their suits start at just £85 and they often have special offers and great sales.
Accessorize
If you're after cool, colorful accessories like hats, bags, sunglasses and jewelry, you have to head to Accessorize. Their fully stocked shops will have you looking on-trend no matter the season. They even sell bathing suits in the summer and cozy knits like scarves and gloves in the winter. Accessorize also has plenty of cute umbrellas, which should be on everyone's packing list. (We love their boho-chic handbag range too.)
Dorothy Perkins
Dorothy Perkins sells feminine and versatile womenswear in a huge range of styles. Much of their offering is basic and flattering and designed for the "every woman." They also sell well-made shoes and handbags. Check out their location in Victoria, which is right near the three-bedroom Belgravia apartment in the regal Belgravia neighborhood, which is one of the most enviable locations in all of London to live.
Oliver Bonas
For cool jewelry and fun and wild accessories, try Oliver Bonas. This independent British lifestyle store is also a great place to pick up gifts. They have an ever-changing selection of interesting little trinkets, as well as cool and trendy packaging.
Dune
If you're in the market for a new pair of shoes, Dune is one of the best affordable British brands. They have collections for men and women, as well as some accessories. With a staggering selection of styles, everyone will find something they love at Dune. There's something for every occasion too.
Monsoon
If you're looking for something fancy, head to Monsoon. They sell party dresses and eveningwear for women and children, all at good prices that won't blow the budget. In addition to special occasion pieces, they also have a collection of basics too like jeans, sweaters and everyday tops.
Ready to check out these affordable British brands and go on a shopping spree? We can find you the perfect apartment near all your favorite stores and the best shopping streets. Get in touch with us today!