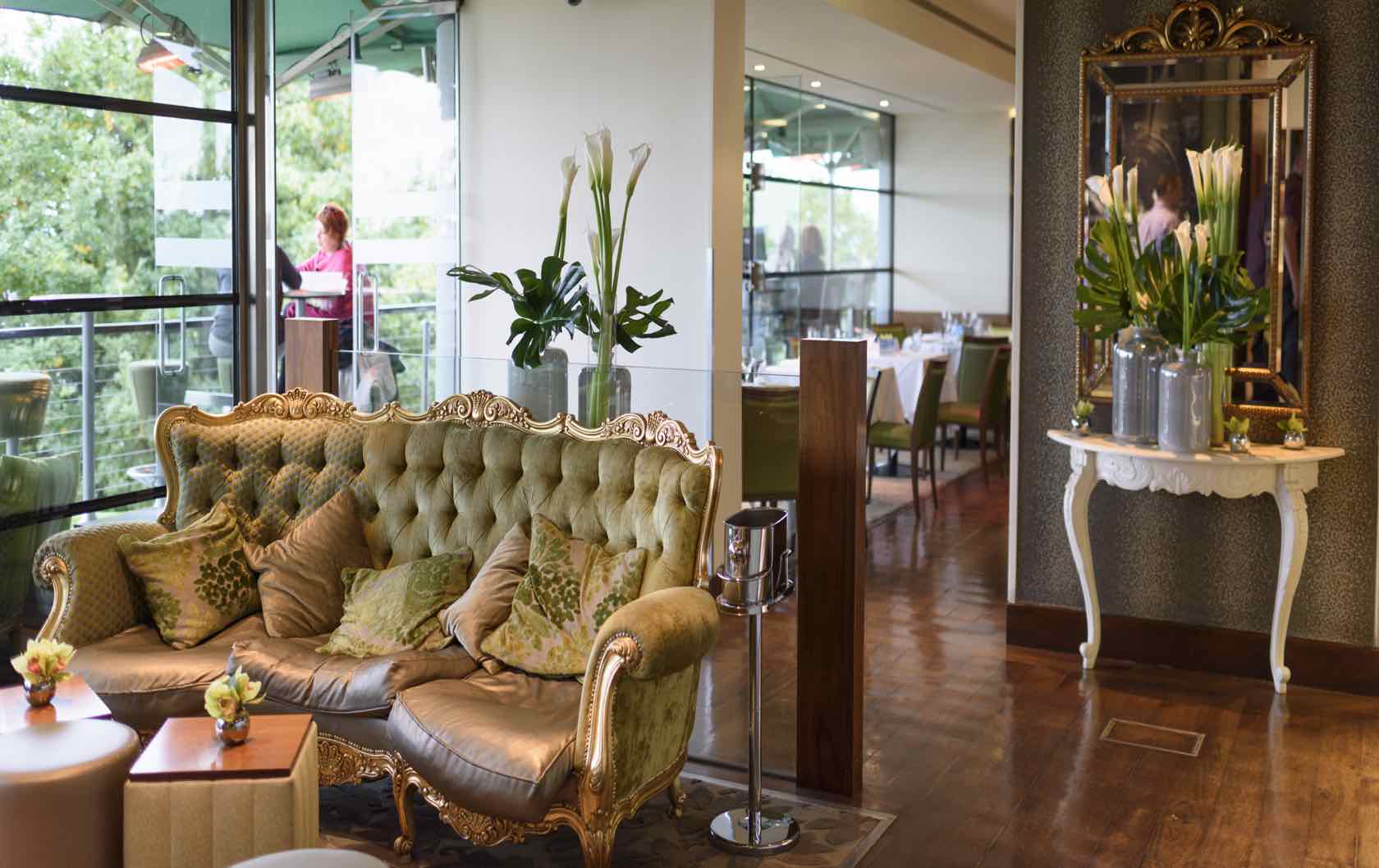 Paris may be the City of Love, but London has an indisputable romance of its very own. This sweet city excels at allure, so when love is in the air, a tucked-away table for two at one of London's most romantic restaurants is on the menu. From the impressive Michelin-starred darlings to the secreted-away bistros in London's charming Victorian alleyways, here are a few of our date-night picks for the most romantic restaurants in London:
Romantic Restaurants in London
Galvin La Chapelle:
For the ultimate in British sophistication and chic historic appeal

To impress your date, look no further than Galvin La Chapelle in Spitalfields Market. This one Michelin-starred French restaurant by chef/restaurateur brothers, Chris and Jeff Galvin is housed in a simply gorgeous and lavished-decorated parish building that dates back to 1890.
Our recommendation for the perfect date-night splurge?
Start with two flutes of Galvin Champagne Grande Réserve Brut. It's Galvin's very own champagne from Beaumont des Crayères and it's ideally sipped under the glittering chandeliers and thick sweeping curtains that dangle from the restaurant's impossibly high ceilings.
The classical French fare is mouthwateringly impressive. It features best-of-British products. Start with the creamy signature lasagna of Dorset crab served with beurre Nantais and pea shoots. Also, don't miss the perfectly tender chateaubriand of Cumbrian beef with wild mushroom, rainbow chard and celeriac fondants.
For dessert, couples should split the achingly delicious apple tarte tatin, served with Normandy crème fraîche. It's the kind of dessert that you will fall in love with at first sight and dream about long after your last bite. There's a reason why this restaurant remains in the eye of every chic Londoner and on every best-of lists. It's just impossible to beat and is consistently amazing.
Bob Bob Ricard:
For a darkly glamorous and champagne-and-caviar-fueled night on the town for two
Bob Bob Ricard is another London favorite. Known for a Russian-meets-British aesthetic, the food in this Soho institution is just as divine as the Roaring Twenties-inspired décor. Each table is outfitted with a "Press for Champagne" button, which will summon a trolley of well-stocked French bubbles. (Is there anything more romantic than champagne?) Alongside the champs, order some of their fabulous Siberian Sturgeon caviar. Romance has never been more decadent or delicious.
Aquavit London:
For stylish, continental and on-trend lovebirds
Aquavit London serves modern Scandinavian haute cuisine in a fresh and stylish space in St James's Market in the heart of London. From the mind of Executive Chef Henrik Ritzén, Aquavit's chic and on-trend cuisine shows off traditional Nordic seafood and meat. (There are also some amazing pastries and bread.)
There's also a lovely bar, so even if you skip dinner, stop in for a romantic tipple like the rose-infused Freyja, which is made with OP Anderson Petronella (a brand of aquavit spirit with apple flavorings), rose petal liqueur, lingonberry lime, apple juice and cranberry bitters.
Aqua Shard:
For minimalistic style with eye-watering vistas
Located on the 31st floor of the soaring Shard skyscraper, Aqua Shard features panoramic views of London, making it one of the most romantic restaurants in London. Go during sunset for an especially romantic treat. On the menu, you'll find modern British food like seared halibut and salt marsh spring lamb loin. Also, they're currently serving a very special Mary Poppins-inspired afternoon tea.
Casa Cruz:
For intimate love affairs close to home
Secreted away on the leafy streets of Notting Hill, those-in-the-know will find Casa Cruz. Casa Cruz is a real neighborhood restaurant, making it perfect for a cozy date night that still exudes elegance with subtle Argentinian influences and lavish, jewel-toned interiors.
Le Pont de la Tour:
For classic British views and French je ne sais quos
For the very best vistas of the famous River Thames and Tower Bridge, Le Pont de la Tour cannot be passed up. It's a hopelessly romantic spot that serves lovebird-friendly French cuisine with a dreamy atmosphere to match. For the perfect meal for two, order one of their made-for-two sharing dishes like the British farm chateaubriand or the roasted Brook Street Farm rack of lamb. Make your reservation around sunset to see the very best views over the River Thames. Also, there are outdoor tables available.
Shall we book you a table for two at one of the top romantic restaurants in London? London Perfect can help with reservations, and we can also help you find a cute and cozy apartment for you and your special plus one. Get in touch!