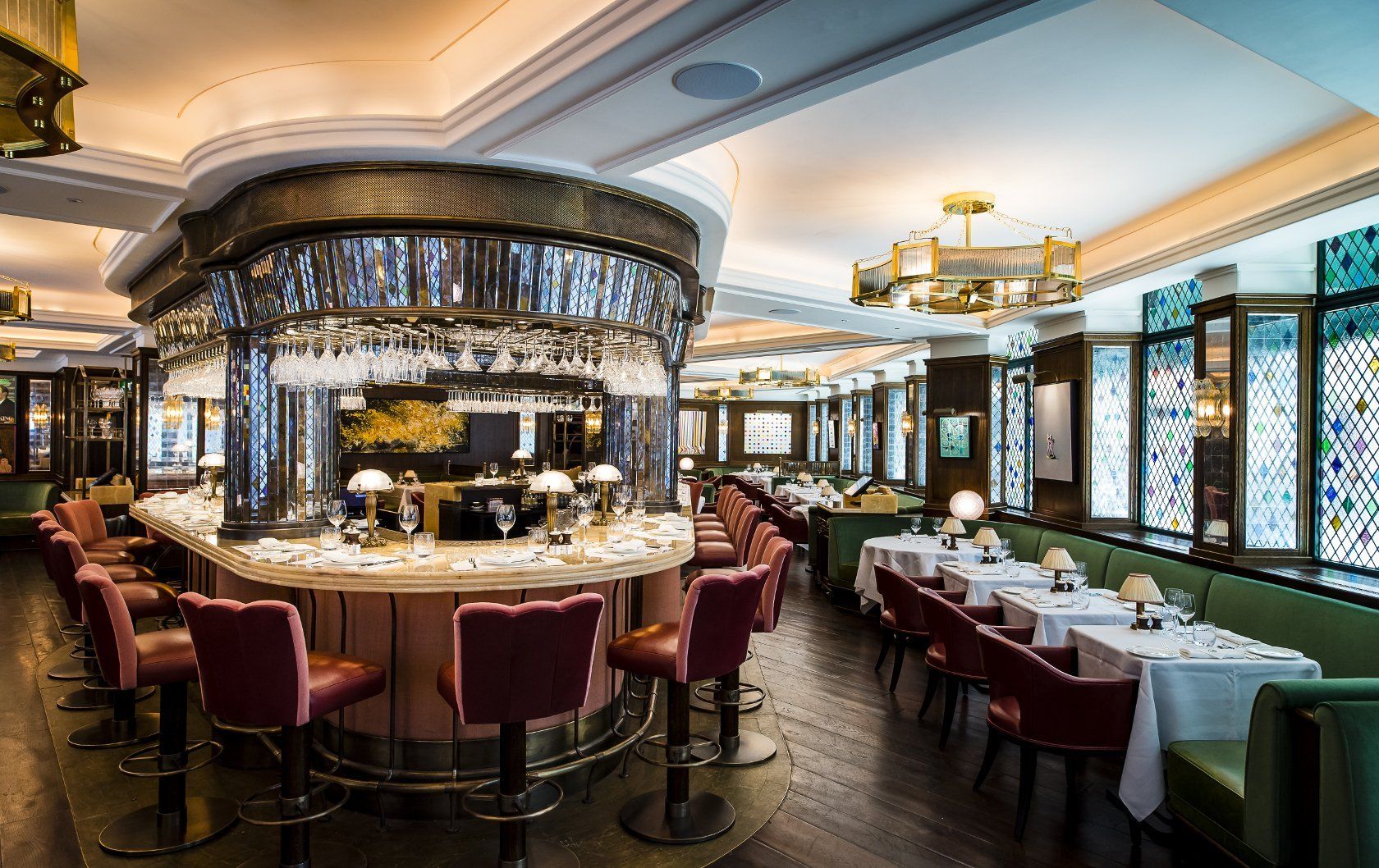 A night out in London's 'Theaterland' is the perfect opportunity to enjoy the city's cultural and culinary highlights. Many of London's top restaurants offer discounted pre-theater dining menus, giving you the opportunity to sample some of the best seasonal offerings, all the while being within moments of the city's top West End theaters. London's culinary scene is considered one of the best in the world, and we've picked 10 top pre-theater restaurants in London for your dining pleasure.
Book a stay at our leading lady, Gordon, one of our newest homes is based in a peaceful Kensington spot but conveniently located near all the sights and bright lights of the city including the theaters. The cheery and luxurious home-from-home is the perfect base for your city adventures.
Pre-Theater Restaurants in London
Dig into our picks for the 10 top pre-theater restaurants in London. Don't forget; we can help with your dining reservations, tours and tickets when in the city.
This restaurant needs no introduction, and a list of pre-theater restaurants in London would be incomplete without mentioning the Ivy. It has become an institution in its own right for being the premier spot for the illustrious theater and media crowd since 1917. Today, the recently revamped restaurant continues to offer their distinguished menu of British classics. And, if you haven't visited before, you have to try their legendary shepherd's pie followed by the decadent sticky toffee pudding for dessert. You can be sure you'll get to the theater on time as it's only a short stroll from all the major venues, including, the St Martin's Theatre which is home to Agatha Christie's The Mousetrap – the world's longest running play.
Two courses for £23.50 or three courses for £27.50. The Ivy, 1-5 West Street, London, WC2H 9NQ
If there was an award for the most glamorous dining room in London it would probably go to the Savoy Grill. This 1920's-style dining room is located in one of London's most iconic hotels which have played host to some of the biggest stars ever to grace the silver screen; including, Charlie Chaplin, Audrey Hepburn, and Vivien Leigh. Today, the Savoy Grill restaurant has been restored to its former glory with large dining tables for gatherings of friends and family, and sumptuous booths, perfect for that romantic dinner for two. The classic combination of British and French-inspired cooking and delicious seasonal produce is prepared to perfection. This is elegant, refined dining with impeccable service from the moment you enter the hotel's revolving doors. It benefits from the most outstanding location and is perfectly situated if you happen to been seeing a show at the nearby Savoy Theater.
Two courses for £31.00pp or three courses for £35.00pp. Savoy Hotel, Strand, London, WC2R OEU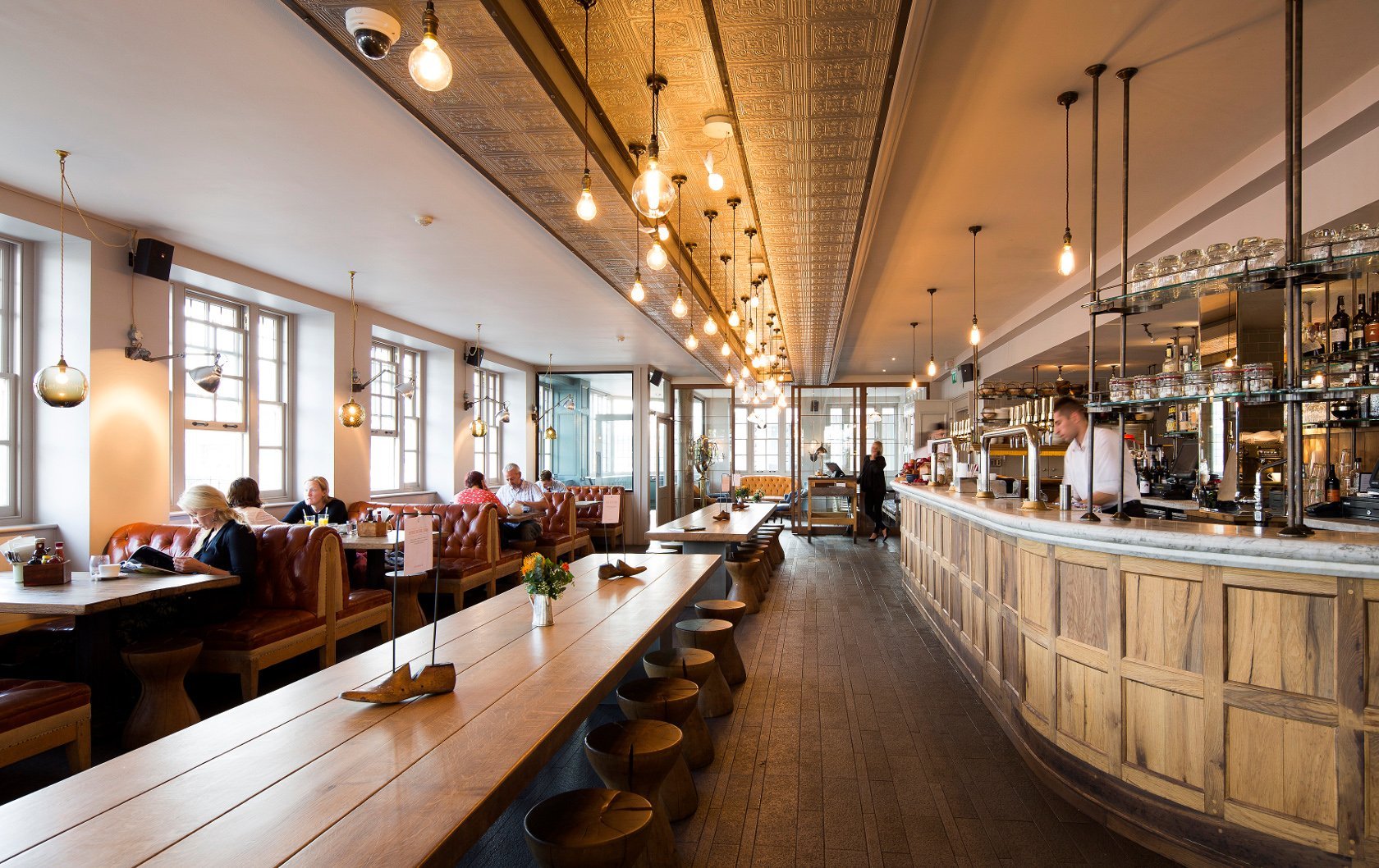 Located in the world-famous Globe theater, The Swan, has theatrical roots at its heart, in the most stunning location overlooking the River Thames. This wonderful restaurant is as much a draw for its excellent food, as it is for the close proximity to the theater, with views looking out to St Paul's Cathedral. Its light, airy dining room is perfect for that refined dining experience, whether you are enjoying a relaxed lunch or an early evening pre-theater supper. You could even combine your pre-theater dinner with a trip to the Globe Theater – the ultimate theatrical night out!
Three courses for £26.50. The Swan, 21 New Globe Walk, Bankside, London, SE1 9DT
Mon Plaisir is located in one of the most beautiful streets in Covent Garden, and is in fact, the oldest French restaurant in London. Stepping inside Mon Plaisir is like stepping into a piece of restaurant history as it has been owned by the same family for over 50 years. The classic dishes are sure to entice the taste-buds of fans of traditional French cooking. Original artwork adorns the walls of the restaurant, giving it warmth and originality. It has a loyal following which guarantees the restaurant is continually busy, creating that much sought-after atmosphere that will delight pre-theater diners.
Two courses for £16.95pp or three courses for £18.95pp. Mon Plaisir, 19-21 Monmouth Street, Covent Garden, London, WC2H 9DD
This Covent Garden favorite benefits from a delightful alfresco dining area on the famed cobbled streets, close to the central Piazza. On a sunny day, you will see groups of people gathered for lunch, afternoon tea, or even a pre-theater dinner. The great thing about Tuttons is that it is open throughout the day with an attractive menu to suit all palettes. Tuttons also has a variety of seating locations in which to enjoy a pre-theater dining experience: you could enjoy an alfresco meal outside, have a quick bite in the bar, or enjoy their main dining area which is great for all occasions. The restaurant has a classic menu, ranging from the starter of pea soup to the main meal of pan roasted chicken.
Two courses for £16.50pp or three courses for £18.50pp. Tuttons, 11/12 Russell Street, Covent Garden, London, WC2B 5HZ
Clos Maggiore has been awarded 'World's Most Romantic Restaurant' and it's also one of the top pre-theater restaurants in London. This intimate restaurant, situated in the heart of Covent Garden, is a haven of tranquility and refined service. This restaurant arguably has the most romantic conservatory in all of London with the most delightful hanging cherry blossom and romantic fireplace. We suggest requesting the conservatory when making a booking, as it's easily one of our favorite dining rooms in the city. The Provencal-inspired cuisine, courtesy of Chef Marcellin Marc is exquisite. The experience is so enchanting, just don't forget that you have a theater reservation.
Monday – Thursday: two courses £28.50pp or three courses £33.50pp. Friday & Saturday: two Courses £33.50pp. Clos Maggiore, 33 King Street, Covent Garden, WC2E 8JD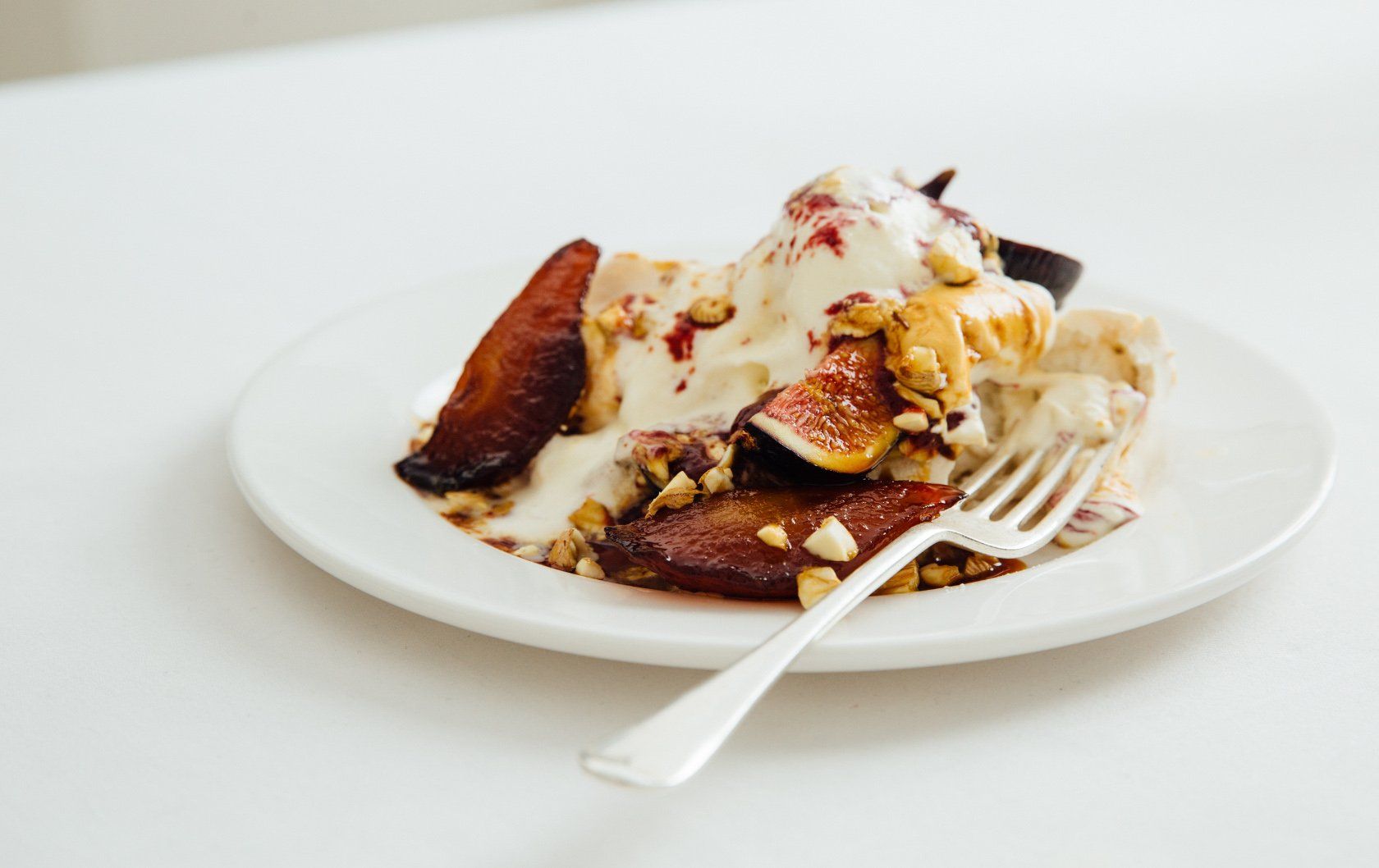 Balthazar has fast become the must-have dining experience since it opened in 2013 and thus easily makes our list of top pre-theater restaurants in London. The relaxed, yet elegant French bistro restaurant makes this a great choice for any time of day. The restaurant itself is housed in the beautiful old theater museum, and from the moment you step through the door, you definitely feel the wow-factor. Balthazar is also located right in the heart of Covent Garden, close to all the West End theaters. The extensive menu contains classic French bistro food, including onion soup gratin and coq au vin. The bread basket, which is brought to your table at the beginning of the meal, is so moreish you just have to be careful not to overindulge!
Two courses for £19.50pp or three courses for £22.50pp. Balthazar, 4-6 Russell Street, London, WC2B 5HZ
This popular restaurant chain, devised with traditional French cooking at its heart, is brought to you by world-famous chef, Raymond Blanc. This restaurant is made for friends and family to meet over truly great food. His restaurant in the Southbank is a stone's throw from the prestigious National Theater. You can be sure the service is swift, and the food, just as delicious as if you were sitting down for a more relaxed evening supper. If French-inspired cooking sounds just what you fancy before a night at the theater, this restaurant would be an excellent choice.
£14.50 for two courses, add an additional course for £3.50. Various London locations.
Quo Vadis is one of the most beloved and historic restaurants in Soho, drawing a loyal arts and media crowd who covet the ever-changing menu by Head Chef, Jeremy Lee. Inside, you'll find a haven of relaxed, yet sophisticated dining which is always an intimate affair. Last time we visited the chef came out into the restaurant to visit with customers, which was a very nice touch. On their current set menu, you can enjoy the seasonal pumpkin, sage and Parmesan soup as well as the hearty Braised lamb with beans and green sauce.
Two courses for £17.50 or three courses for £22.50. Quo Vadis,  26-29 Dean Street, Soho, London, W1D 3LL
Bill's is a great choice for any time of the day, especially if you're looking for a casual meal before your night at the theater. Located in St. Martin's Courtyard, in the heart of Covent Garden, this restaurant is a popular choice for any time of the day as they're open from breakfast right through to late evening. The restaurant is occupied over two floors, with their own delicious products lining the walls, so while you're dining on their modern menu of classic favorites you can peruse their selection of jams, sweets, and drinks. What is also appealing about this place is the very reasonably priced meals – it's such a favorite you might just find yourself going for brunch the very next day.
Two courses £12.95 or three courses £14.95. Bill's, St. Martin's Courtyard (off Long Acre), London, WC2E 9AB
Our stunning London apartments are the perfect base in which to explore London's exciting theater scene. Contact our friendly reservations team now to discuss your requirements.